Guaranteed to satisfy your sweet tooth. These cupcakes not only taste great but are visually impressive as well. This is a great recipe for parents to cook with their kids.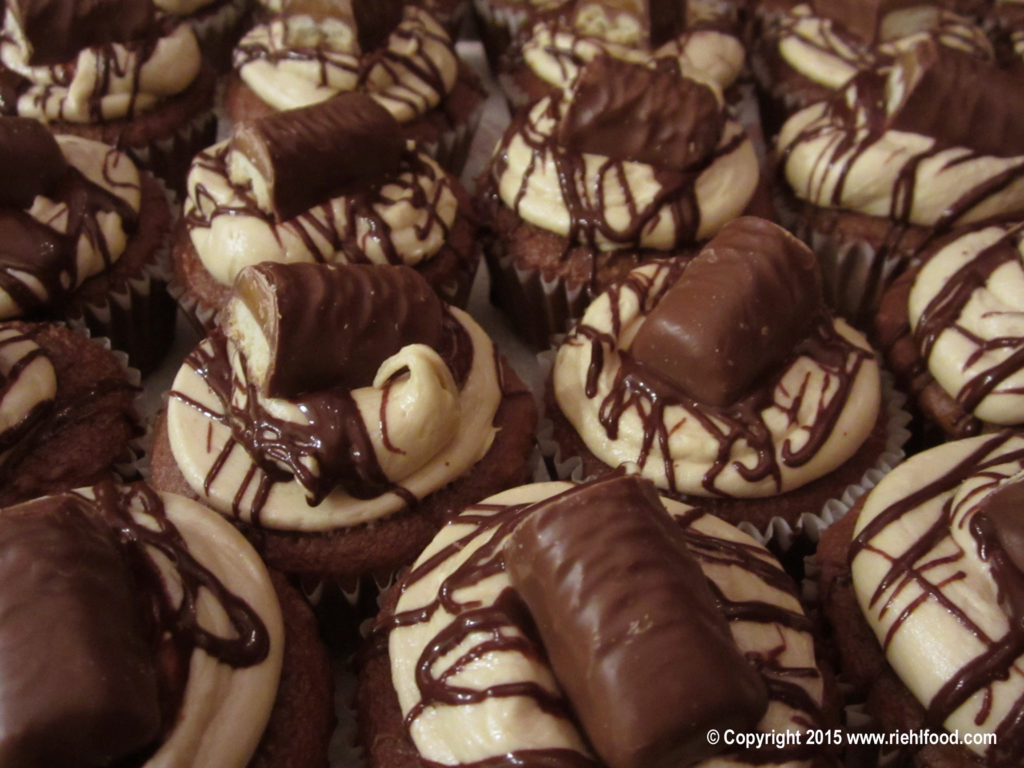 Lindsey's Twix Cupcakes
2015-01-03 21:56:03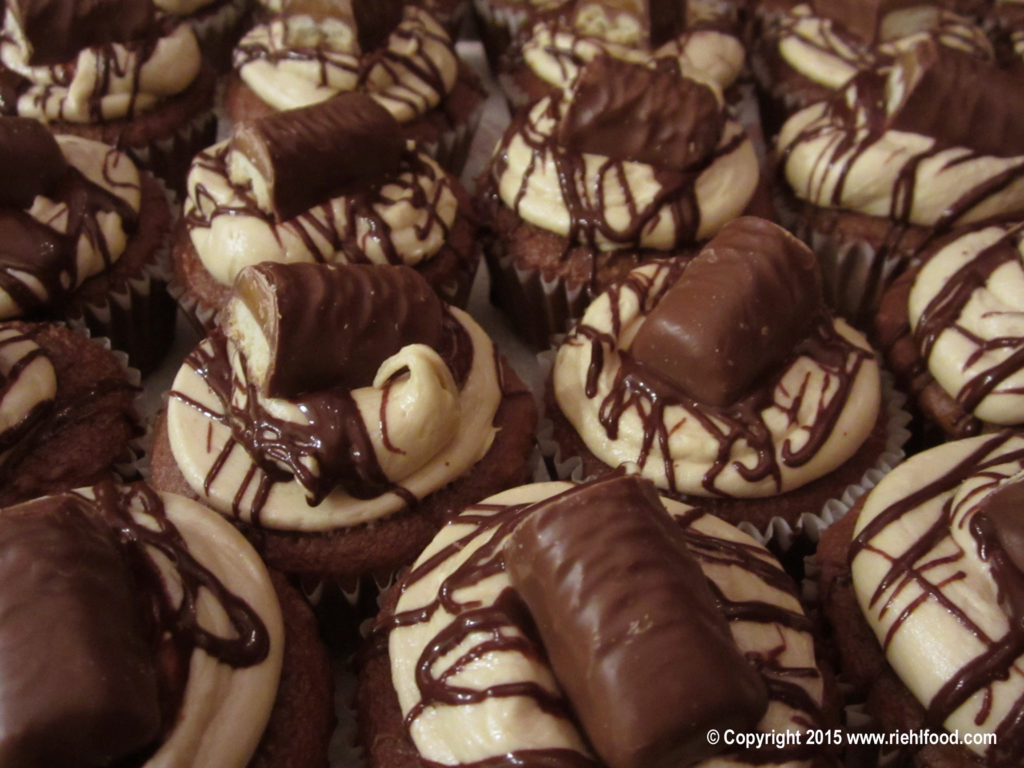 Ingredients
24 chocolate cupcakes (use a box mix or your favorite recipe)
24 soft caramel candies
1 box Simply Shortbread Sandies (or any round shortbread cookies)
1 recipe caramel buttercream frosting (recipe follows)
12 miniature Twix bars
1/2 cup chocolate chips
Instructions
Preheat the oven to 375 degrees.
Place one shortbread cookie in the bottom of each cupcake wrapper. Pour cupcake batter over cookie and place a soft caramel candy in the center of each cupcake.
Bake cupcakes for 15 minutes. Take the cupcakes out of the oven and let them cool completely.
Prepare the caramel buttercream frosting.
Once the cupcakes are completely cool, frost with buttercream frosting.
Melt the chocolate chips in the microwave and drizzle the cupcakes with chocolate.
Cut each Twix bar in half and place on top of each cupcake.
Caramel Buttercream Frosting
Ingredients
1/3 cup solid vegetable shortening
1/3 cup butter
2/3 cup caramel ice cream topping
1 teaspoon pure vanilla extract
4 cups (approx. 1 lb) confectioner's sugar sifted
Cream shortening and butter with electric mixer. Add ice cream topping and vanilla. Gradually add sugar, one cup at a time, beating well on medium speed. Scrape sides and bottom of bowl often. When all sugar has been mixed in, icing will appear dry. Beat at medium speed until light and fluffy.
http://riehlfood.com/