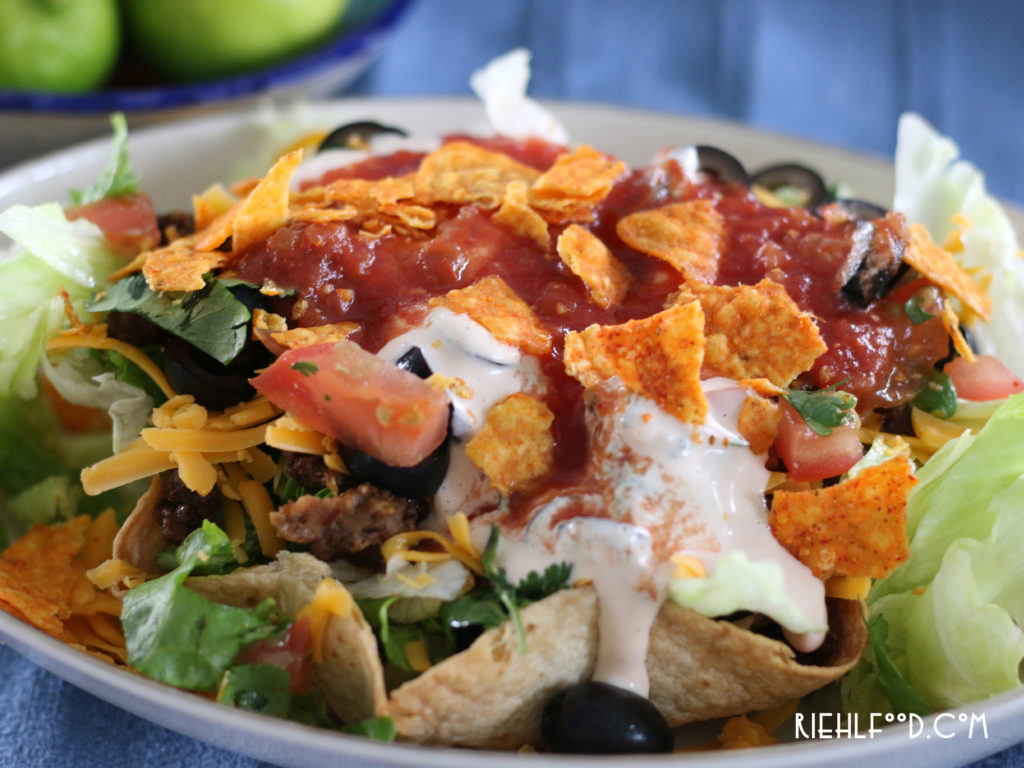 Taco Salad
2014-12-13 18:32:57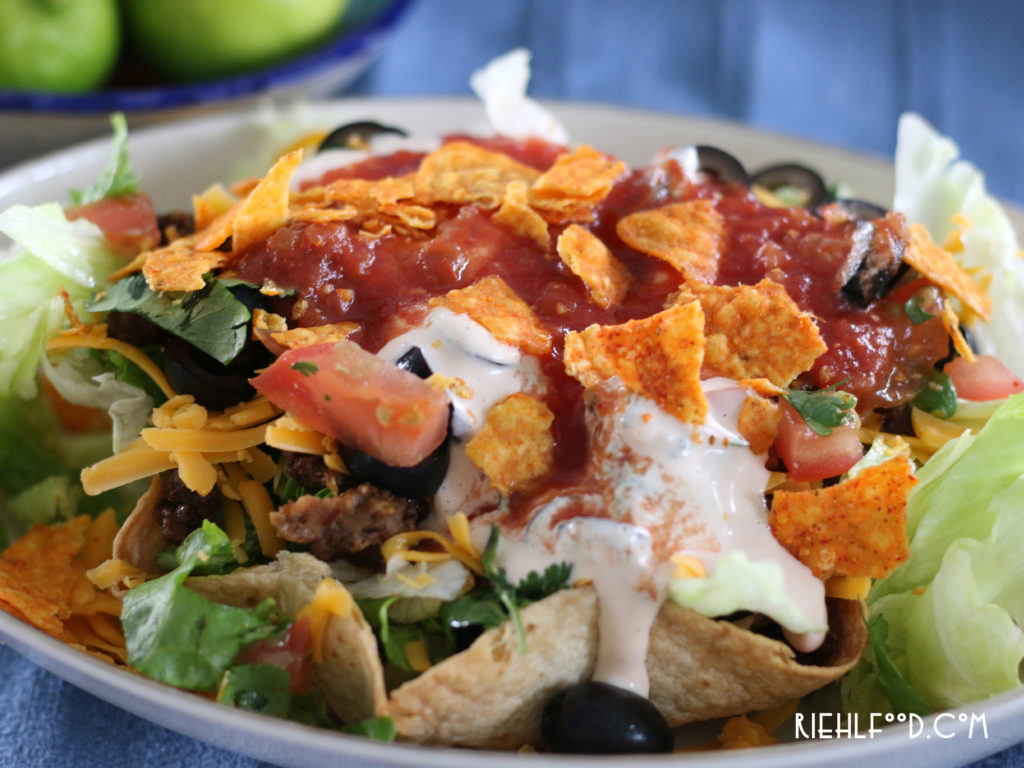 Ingredients
1 head lettuce
1 lb. hamburger
1 pkg.taco seasoning
1 can red kidney beans
1/2 lb jack cheese, shredded
1/2 lb cheddar cheese, shredded
4 medium tomatoes, chopped
2 avocados, chopped
1/2 bag nacho cheese Dorito chips, broken up
1 cup thousand island dressing (make your own)
Instructions
Brown 1 lb hamburger. Add one package of taco seasoning mix according to directions. Set aside.
Chop up head of lettuce. Put in bowl and chill for 30 minutes.
Remove lettuce from refrigerator.
Add one can of kidney beans, cheddar and jack cheese, tomatoes, and avocados
Add 1/2 bag of nacho cheese Dorito chips
Mix in a large bowl with thousand island dressing.
Add meat, mix and serve. Salsa if desired.
http://riehlfood.com/