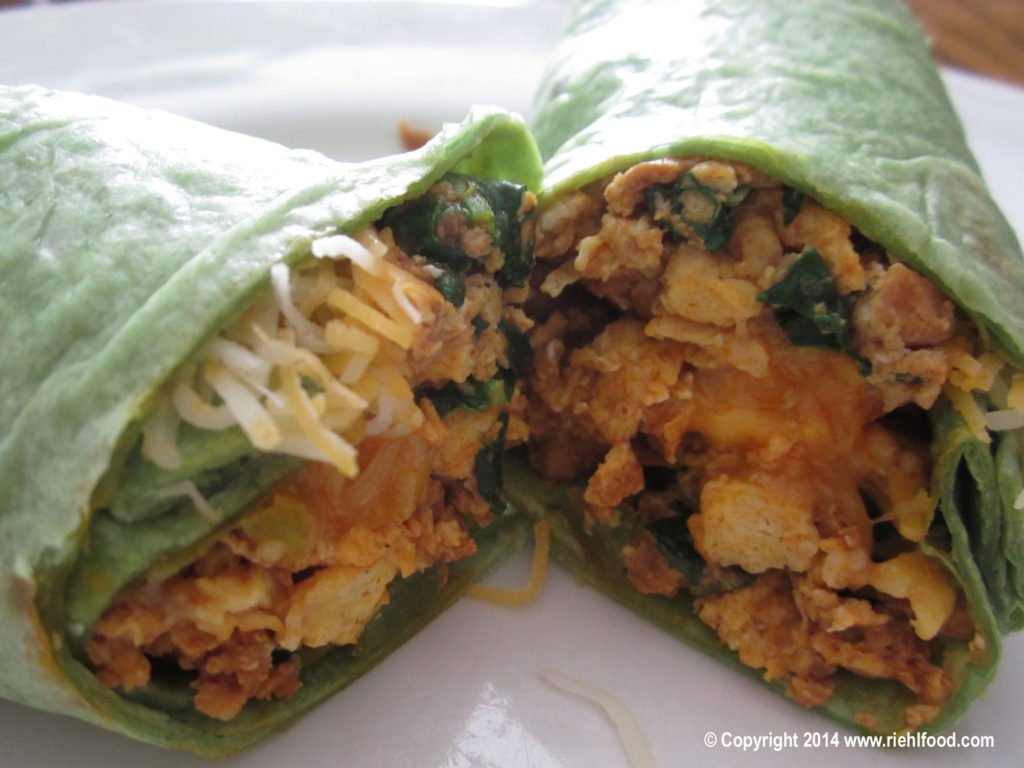 St. Patrick's Day Breakfast Burrito
2014-12-12 18:58:19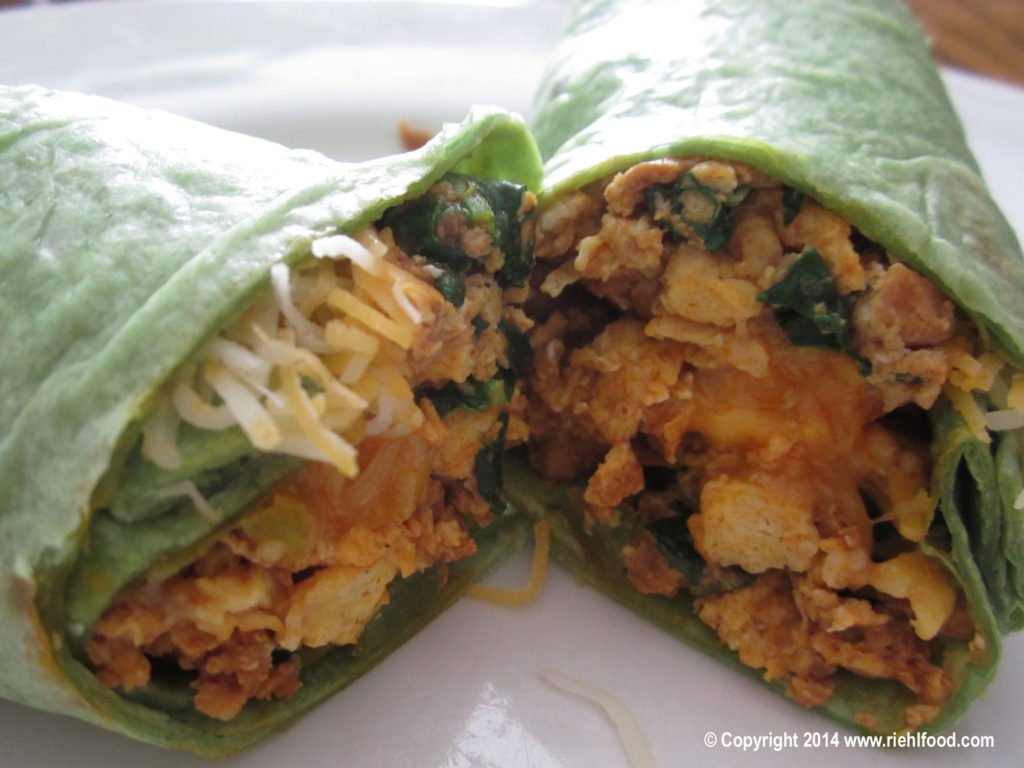 Ingredients
3 eggs, beaten
1 cup spinach, torn into small pieces
1/2 green bell pepper, diced
1/2 link chorizo sausage, casings removed
salt and pepper to taste
2 large spinach/herb wraps (tortillas)
Shredded cheese, if desired
Instructions
Beat the eggs in a bowl, add spinach pieces and stir to combine.
On medium heat, sauté the bell pepper in a skillet until bright green but still crispy.
Add chorizo sausage, breaking it up with a spatula while it browns.
Add the egg mixture and increase the heat for just a moment to maintain skillet temperature. Continue stirring with a spatula until eggs are almost set, turn off the heat.
Add salt and pepper at this point if you wish.
Spoon mixture into warmed tortillas, top with cheese (Monterey Jack or mild Cheddar)
Fold in sides of burrito and roll closed.
http://riehlfood.com/