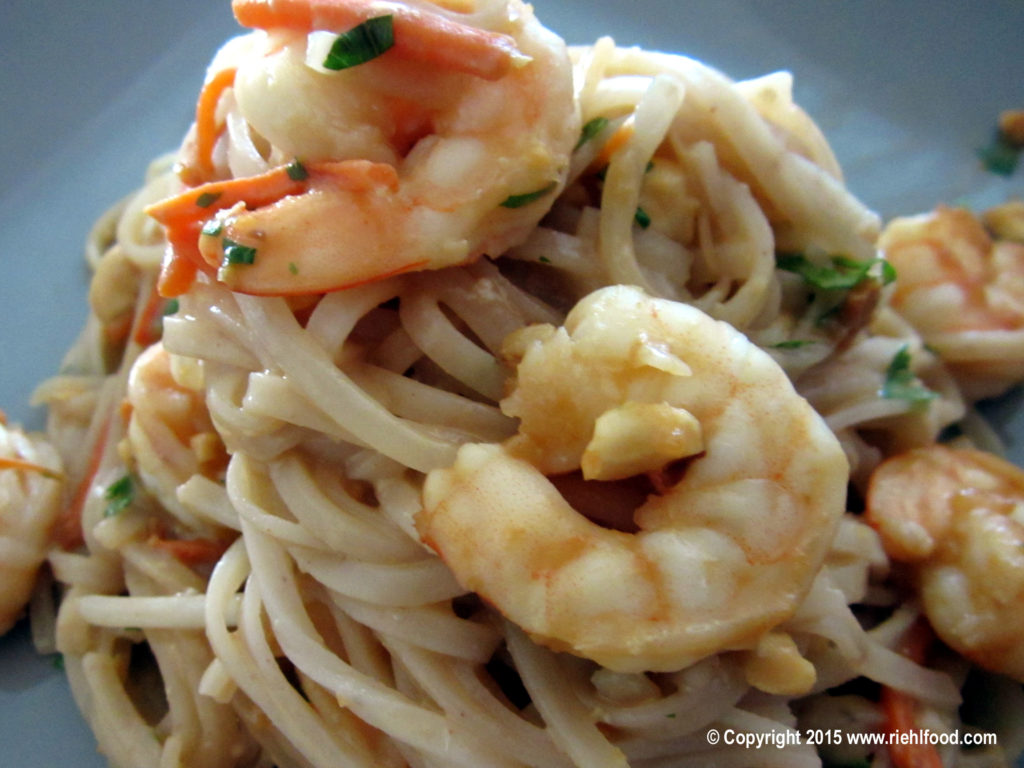 Shrimp Pad Tai
2014-12-12 18:46:29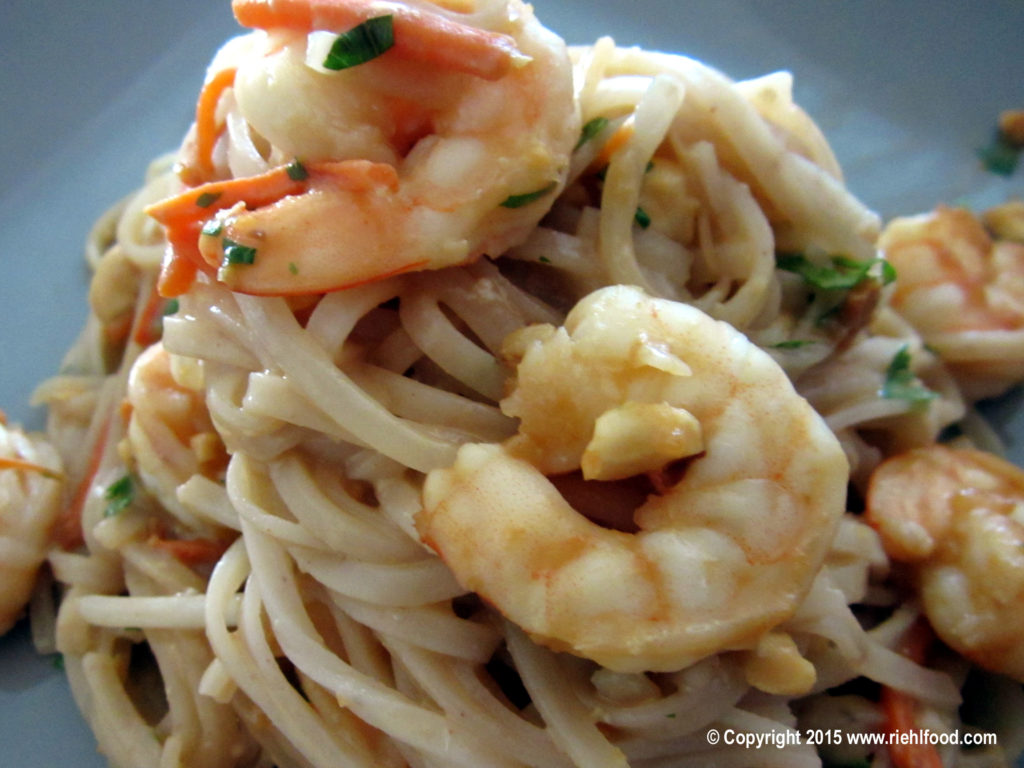 Ingredients
8 ounces rice noodles
1/4 cup low-sodium teriyaki sauce
2 T hot water
3 T creamy peanut butter
1/4 t Sriracha (hot chile sauce, such as Huy Fong)
2 t dark sesame oil
1 t bottled minced garlic
1 pound peeled and deveined large shrimp
1 cup shredded carrots
1 cup bean sprouts
1/3 cup chopped fresh cilantro
1/3 cup chopped dry-roasted peanuts
Green onion, chopped
5 lime wedges
Instructions
Cook pasta according to package directions, omitting salt and fat; drain and set aside.
Combine teriyaki sauce, hot water, peanut butter, and Sriracha, stirring with a whisk.
Heat the sesame oil in a large nonstick skillet over medium-high heat. Add minced garlic, and sauté 1 minute. Add shrimp; sauté for 2 minutes or until shrimp are almost done. Add teriyaki sauce mixture, and cook for 2 minutes or until sauce thickens. Add pasta, carrots, and bean sprouts; cook for 2 minutes or until thoroughly heated, stirring well. Sprinkle with cilantro, onion and peanuts. Serve with lime wedges.
http://riehlfood.com/