There are a few versions of this classic recipe, but this one is close to what I grew up with. The main ingredient, dried beef, might be hard to find in some areas. On the east coast my mom would buy it at the meat counter. Now on the west coast, I can only find the Hormel brand in a jar (Walmart). Make sure you rinse meat under cold water prior to cooking to remove the overly salty taste.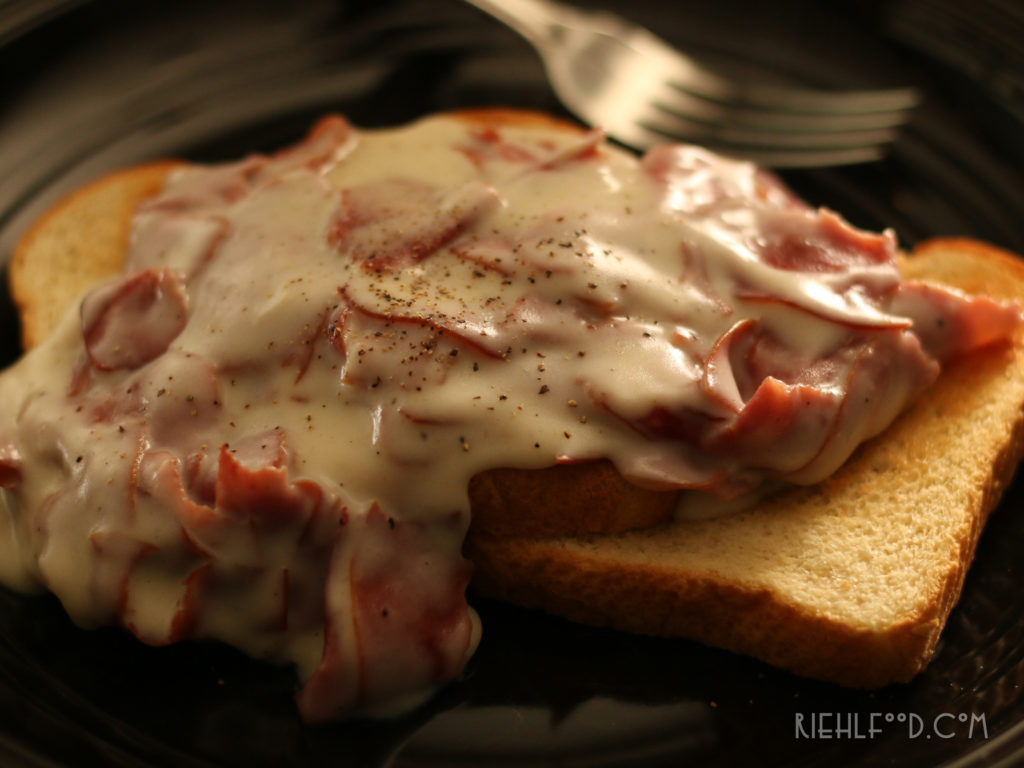 Shit on the Shingle
2014-12-13 16:09:03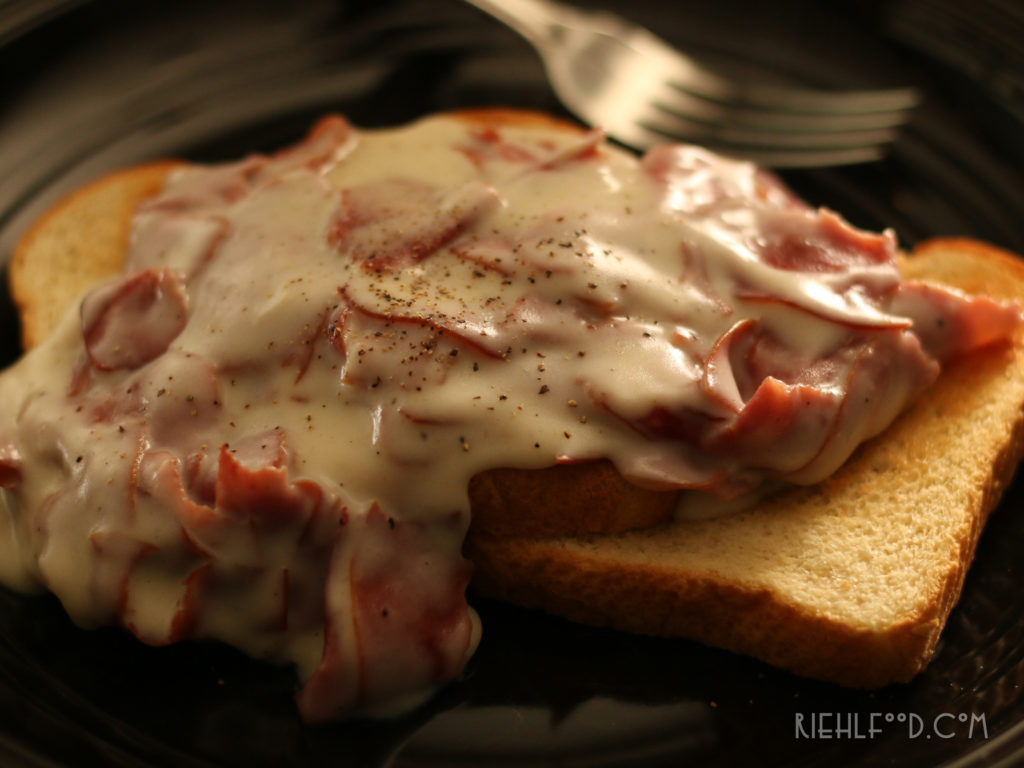 Serves 2
Ingredients
4 1/2 oz. dried beef
2 cups milk
2 tbs. butter
1/4 cup flour
Salt and pepper
6 slices bread
Instructions
Melt butter in pan, add dried beef. Cook 2-3 minutes to brown.
Add flour and mix with dried beef .
Add milk (reserve 1/4 cup for later), salt & pepper. Bring to boil.
Add remaining milk to thin to your desired likeness.
Serve over toast or waffles.
http://riehlfood.com/