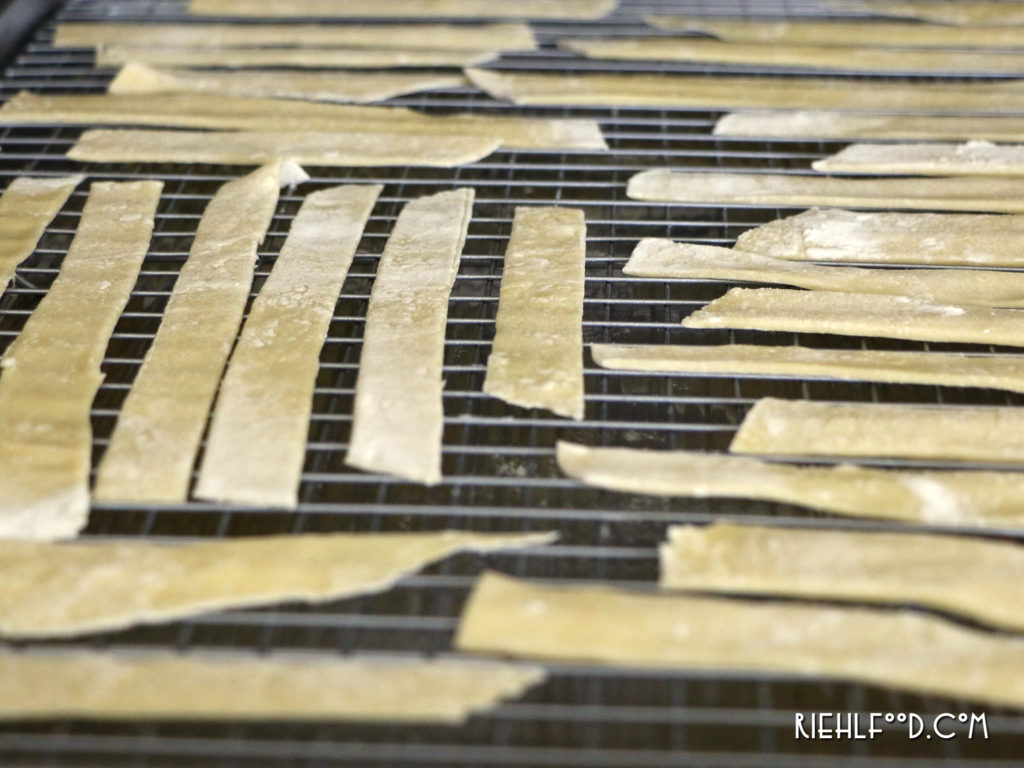 Mom's Homemade Egg Noodles
2017-12-31 15:01:38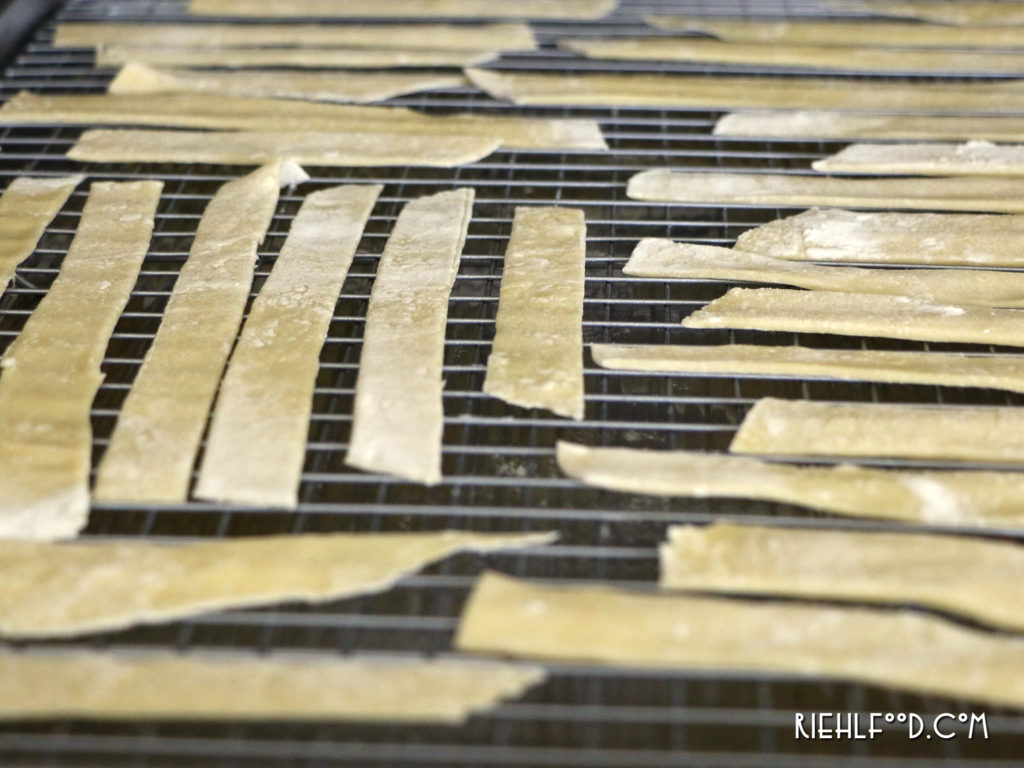 Mom use to make these whenever she made Pepperpot soup. If you've never made homemade pasta before, trust me, you can really tell the difference.
Ingredients
1 egg, beaten
2 tablespoons milk
1/2 teaspoon salt
1 cup flour
Instructions
In a mixing bowl combine egg, milk, and salt.
Stir in enough flour to make a stiff dough.
Cover and let rest for 10 minutes.
On a floured surface, roll out dough lightly into a rectangle. Let stand for 20 minutes.
Cut dough into desired lengths.
Spread out and let dry on a rack for 2 hours.
Drop noodles into a large amount of boiling salted water.
Cook uncovered 10-12 minutes or until done.
http://riehlfood.com/