Sometimes known as corn oysters, this is an easy weekend breakfast meal everyone will love. For the ultimate experience, before eating spread with a thin layer of butter, lightly salt, and then dip in warm maple syrup.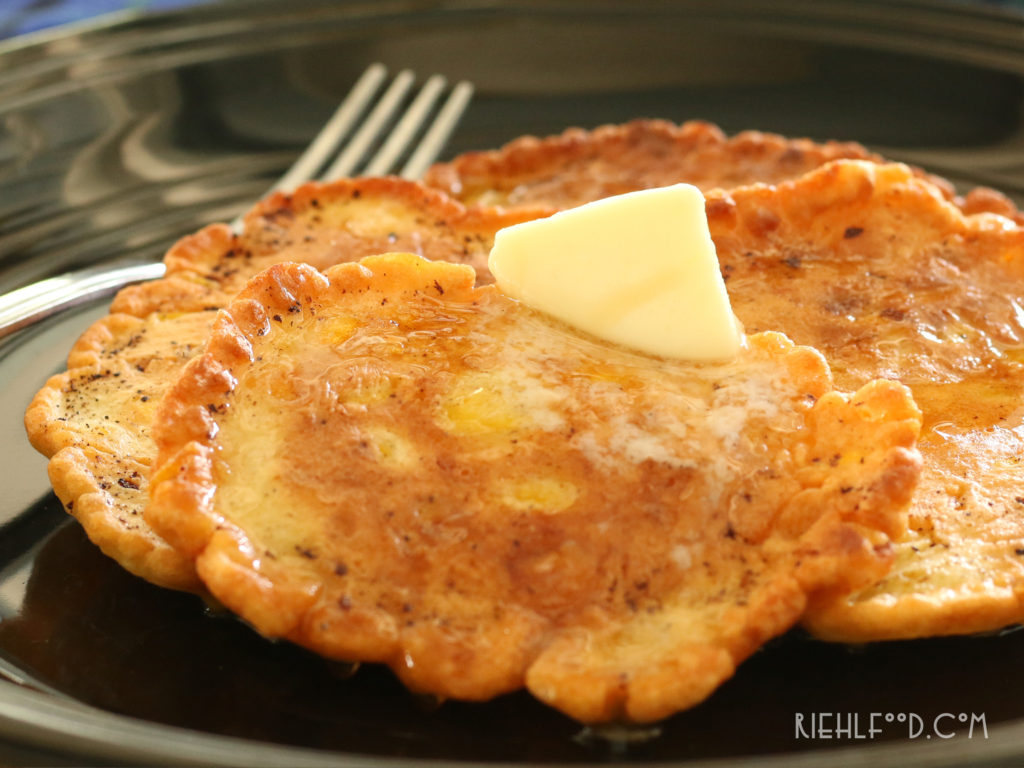 Corn Fritters
2014-12-13 16:04:45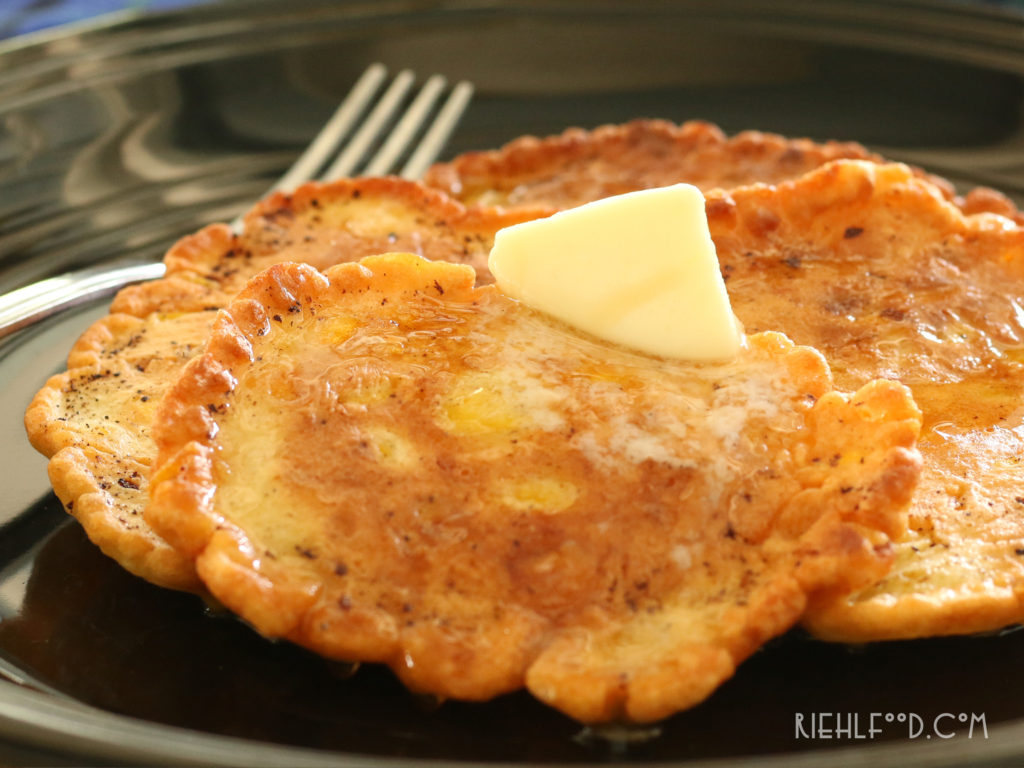 Ingredients
3 tablespoons bacon grease
3 tablespoons vegetable oil
1 cup all-purpose flour
1 teaspoon baking powder
1 teaspoon salt
2 eggs, slightly beaten
1 can (16 oz) whole kernel corn, drained (reserve ½ cup liquid)
Instructions
Heat bacon grease and oil in 12-inch skillet to 375°.
In large bowl combine flour, baking powder, salt, eggs and ½ cup reserved corn liquid (enough liquid to make a pancake consistency). Stir in corn. Mix thoroughly.
Drop ¼ cup portions of mixture into hot skillet. Fry on one side until golden brown, flip over and repeat.
Transfer to paper towel to absorb unwanted oil.
http://riehlfood.com/