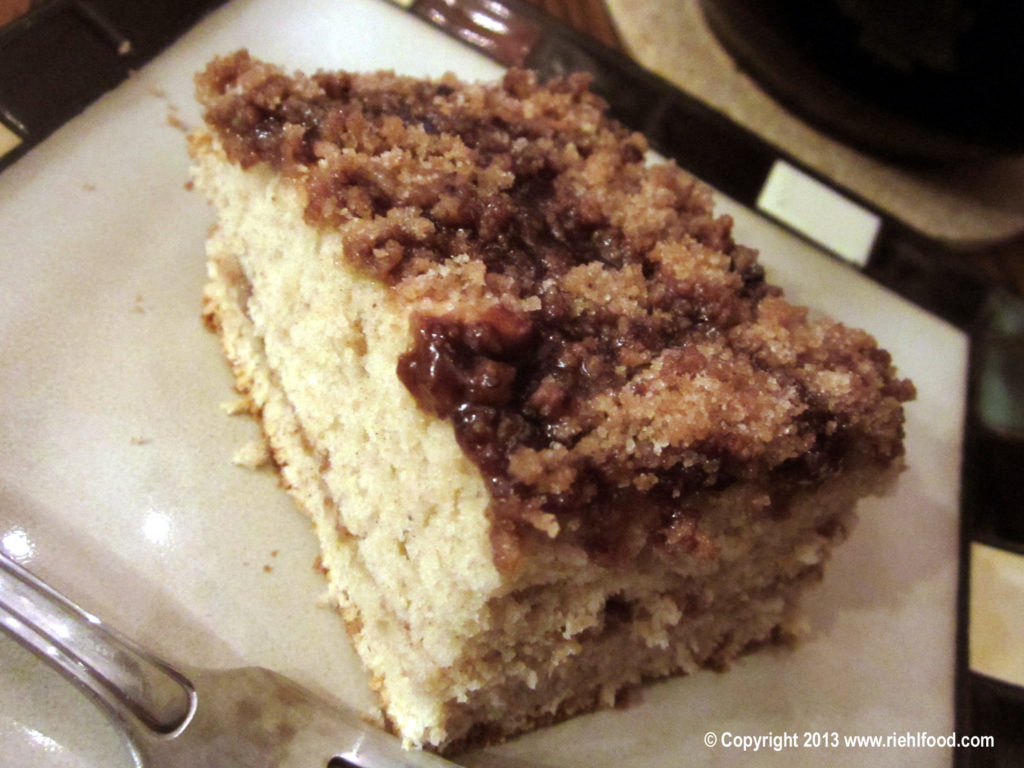 Coffee Cake with Mocha Glaze
2014-12-12 19:26:40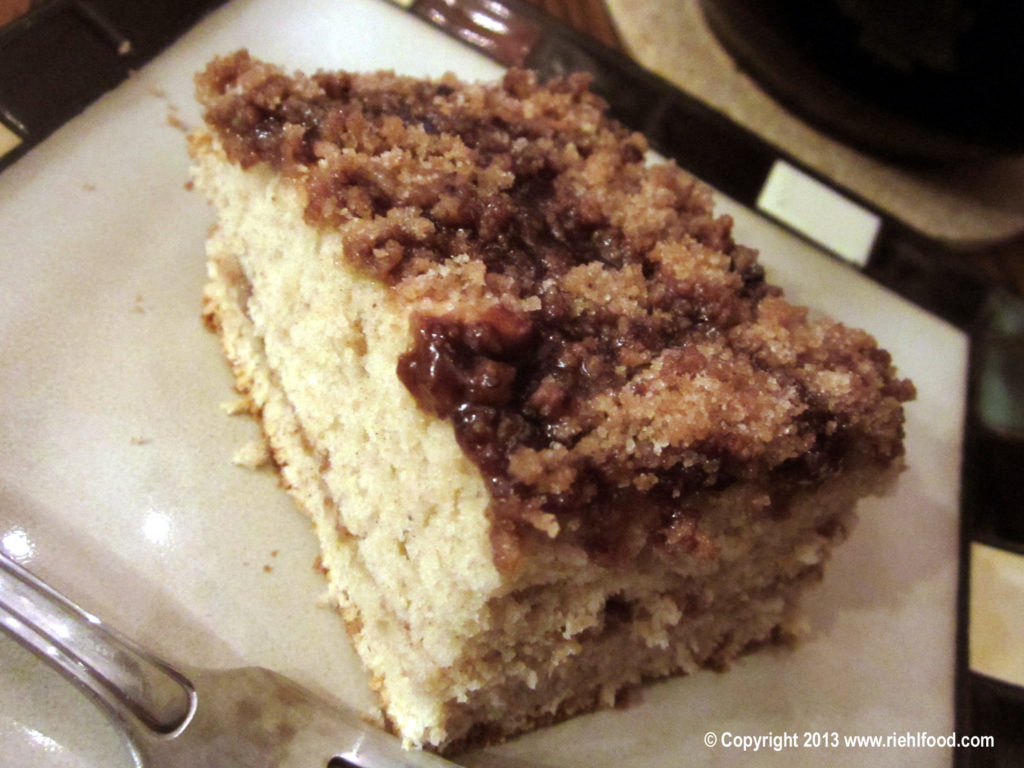 Ingredients
8 T (1 stick) cold butter, plus butter for the pan
2 cups plus 3 T all-purpose flour
1 1/4 cups sugar
2 t ground cinnamon
2 t baking powder
1/2 t salt
1 egg
3/4 cup milk
Mocha Glaze
1/2 cup freshly brewed coffee
3 T cocoa powder
1/2 cup powdered sugar
Instructions
Heat oven to 375 degrees.
Grease a 9-inch square baking pan with butter
Combine 3 T flour, 3/4 cup sugar, 1 t cinnamon and 3 T butter.
Mix with your fingers until it just starts coming together.
Set this streusel mixture aside.
Combine remaining 2 cups flour, baking powder, salt, 1/2 cup sugar, 1 t cinnamon, 5 T butter (cut into bits) in a bowl. Mix well with a fork until all of the flour is coated with some of the butter.
With your mixer on low speed, beat the egg into the batter, then the milk until blended.
Pour half the batter into the prepared pan and sprinkle half the streusel over it.
Add the remaining batter, then the remaining streusel.
Bake approx 30 minutes (until a toothpick comes out clean)
Top with Mocha Glaze (see below)
Cool on rack for 15 minutes.
Mocha Glaze
Combine all ingredients and beat until combined and smooth.
Drizzle over top of cake.
http://riehlfood.com/