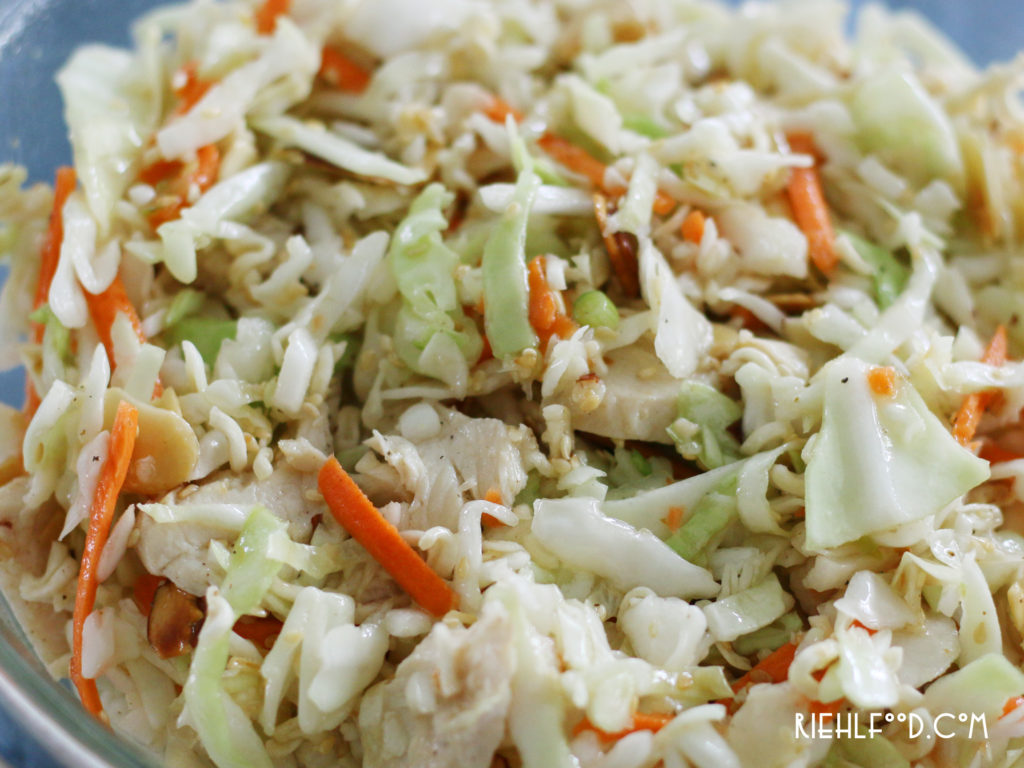 Chinese Coleslaw with Chicken
2014-12-13 19:05:09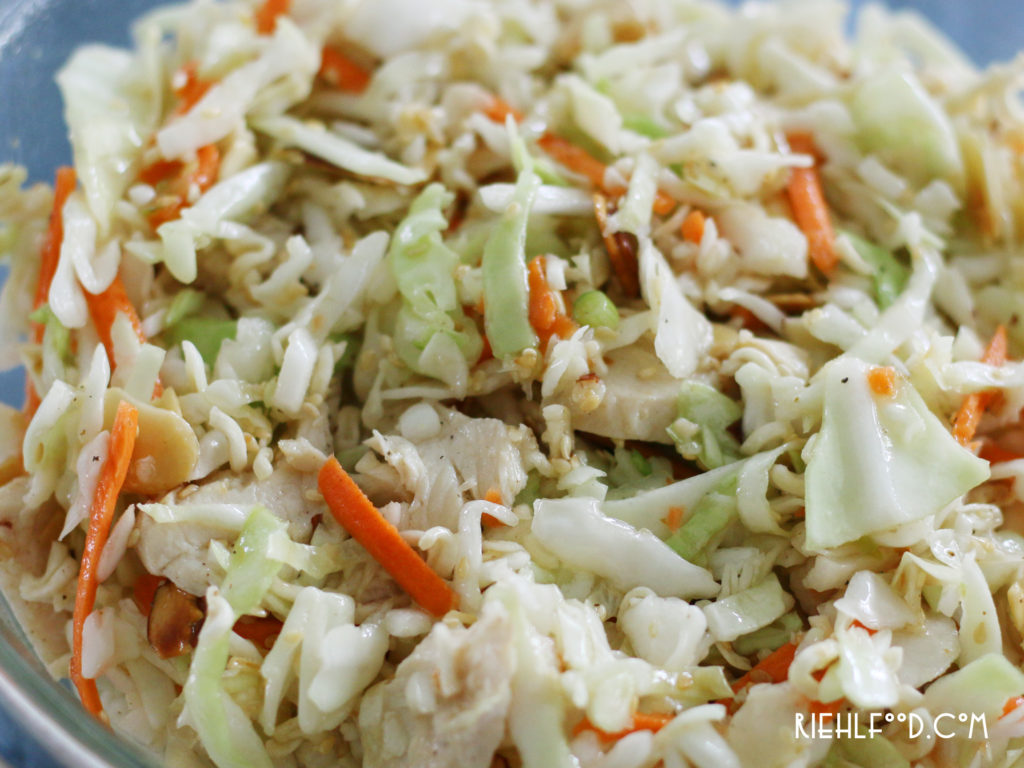 Ingredients
1 head green cabbage sliced
4 green onions sliced
2½ oz. sliced almonds
3 T sesame seeds
1 pkg. Top Ramen w/ chicken seasoning
1 cup oil
6 T cider vinegar
1 chicken breast, grilled & diced
2 t salt
1 t pepper
4 T sugar
Instructions
In 2 separate pans, toast almonds and sesame seeds over low heat. Set aside.
In a bowl mix oil, vinegar, salt, pepper, sugar, and chicken seasoning.
In a large bowl, combine the green cabbage and green onions.
Right before serving, mix in the dressing mixture along with the sesame seeds and sliced almonds, and diced chicken breast.
Lastly, break up Top Ramen (best done by putting it in a bag and beating it with a rolling pin). Add to salad.
Mix together well.
http://riehlfood.com/