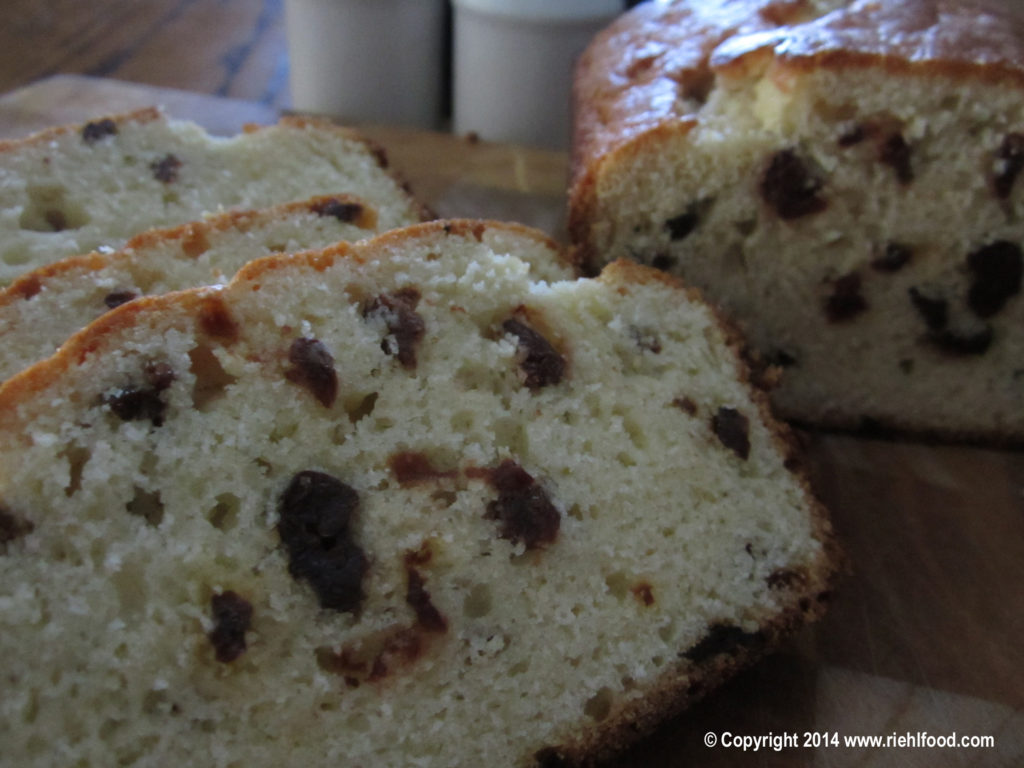 Cherry Almond Bread
2014-12-13 19:05:13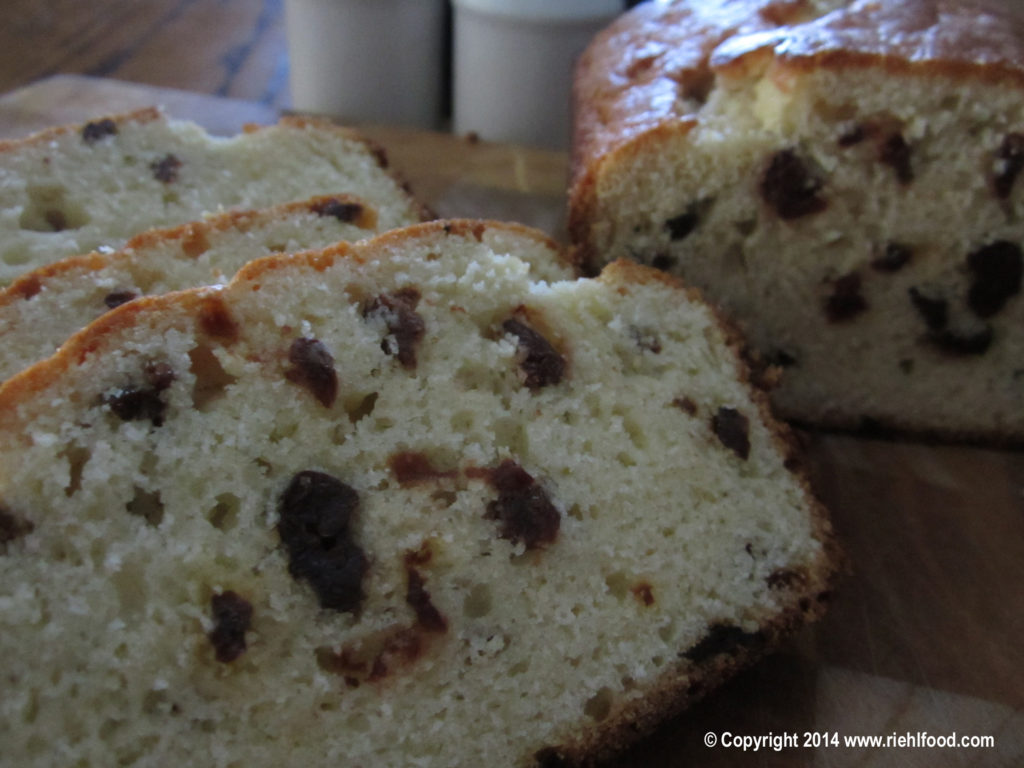 Ingredients
2 cups all-purpose flour
1 cup sugar
2 t baking powder
1/2 t salt
1/2 cup dried tart cherries (chopped)
3/4 cup milk
2 eggs
8 T unsalted butter (melted and cooled)
1 t almond extract
Instructions
Preheat an oven to 350°F. Lightly grease an 8-by-4-inch loaf pan.
In a large bowl, whisk together the flour, sugar, baking powder and salt. Add the cherries and toss to distribute evenly.
In another bowl, whisk together the milk, eggs, butter and almond extract. Add the milk mixture to the flour mixture and stir until combined. Do not overmix.
Pour the batter into the prepared pan. Bake until the top of the loaf is golden brown and a toothpick inserted into the center comes out clean, 55 to 60 minutes. Transfer the pan to a wire rack and let cool for 10 minutes. Turn the loaf out onto the rack and let cool completely before serving. Makes 1 loaf.
http://riehlfood.com/