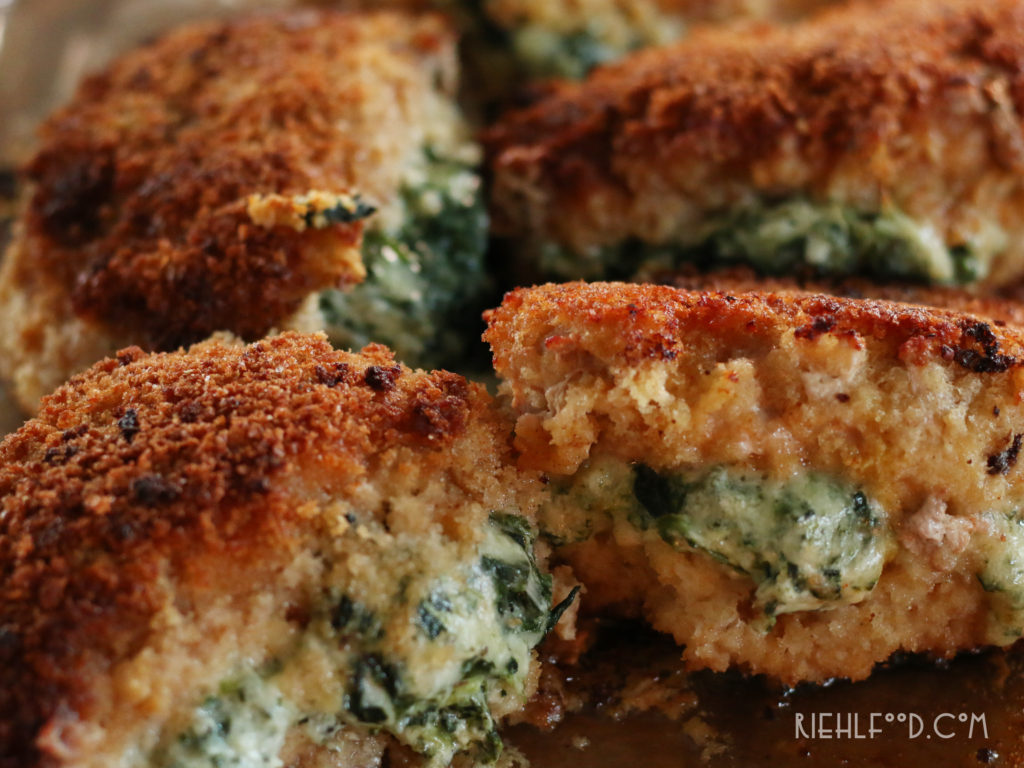 Cheesy Spinach Stuffed Pork Chops
2017-02-26 20:08:24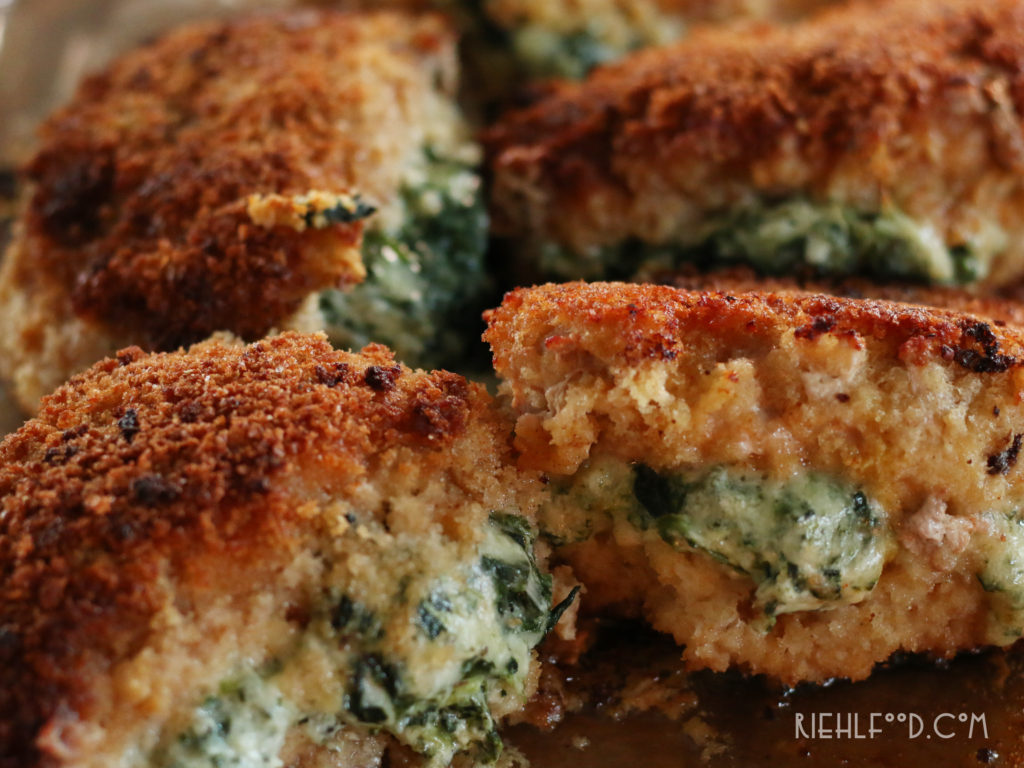 Ingredients
3/4 cup frozen spinach, chopped
2 ounces cream cheese
1/2 cup mozzarella cheese
2 tablespoons Parmesan cheese
2 eggs
1/4 milk
Salt & pepper to taste
1/2 cup flour
Panko crumbs
4 pork chops
Instructions
Preheat oven to 375 degrees.
Squeeze water out of spinach and place in a large bowl.
Add cream cheese, mozzarella cheese, Parmesan cheese, salt & pepper. Mix well.
Butterfly pork chops to form a pocket.
Place approximately 2 ounces of stuffing in each pork chop.
Mix eggs and milk in shallow pan. Place flour in one pan and Panko crumbs in another.
Dip pork chop in flour, then egg mixture and then in Panko crumbs.
Dip back in egg mixture and then in Panko crumbs once more.
Place pork chops in lightly oiled fry pan and cook until golden brown on both sides.
Remove from pan and place in lightly oiled baking dish.
Cook approximately 30 minutes.
http://riehlfood.com/