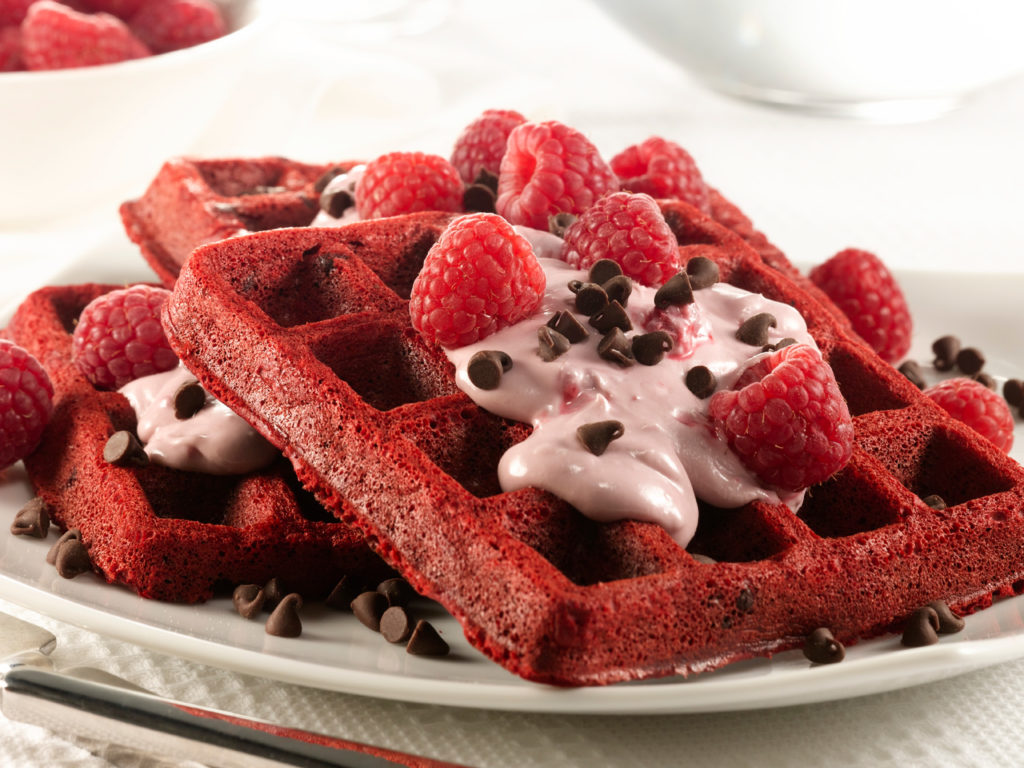 Red Velvet Waffles with Strawberries & Cream Cheese Drizzle
2016-02-12 12:08:35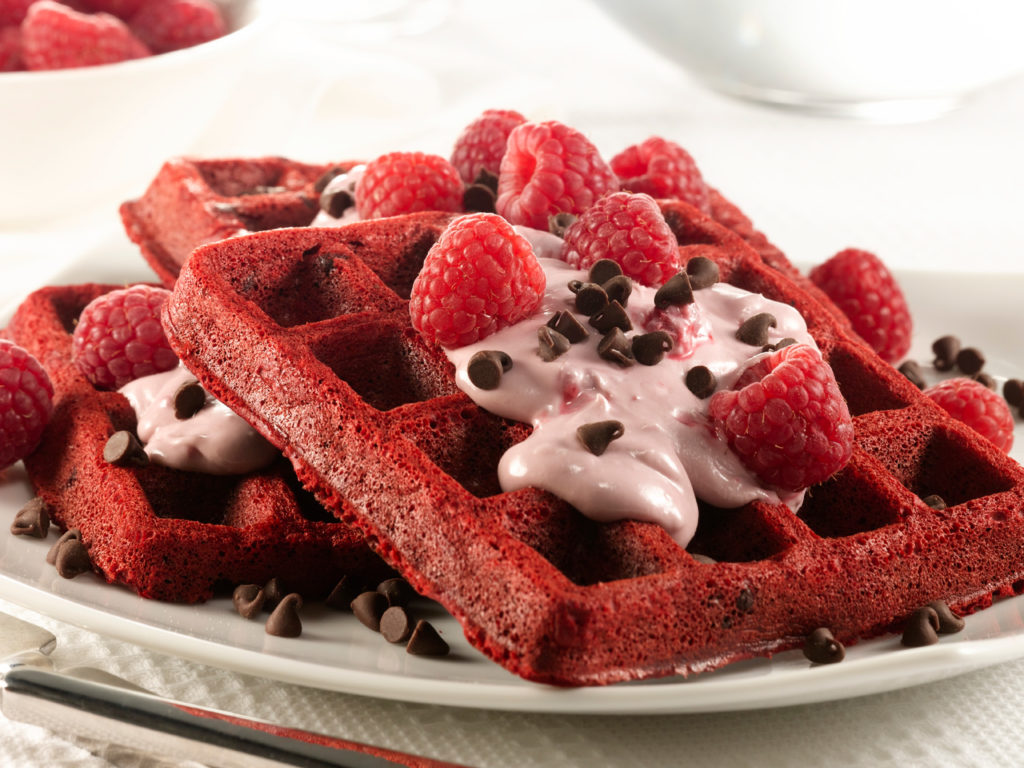 Ingredients
1 box red velvet cake mix, plus the ingredients listed on the box
4 ounces cream cheese, softened
¾ cup powdered sugar
½ teaspoon vanilla extract
pinch of salt
¾ cup warm milk
2½ cups strawberries
1 tablespoon sugar
Instructions
Preheat waffle iron.
Prepare the cake mix according to the box directions.
Spray the waffle iron with nonstick cooking spray, then pour some of the batter on the hot waffle iron, being careful to not overfill the iron. Cook according to the manufacturer's instructions.
Top each waffle with berries and drizzle with cream cheese mixture.
Cream Cheese Drizzle
Mix together the cream cheese, powdered sugar, vanilla and salt. Whisk in the milk.
http://riehlfood.com/