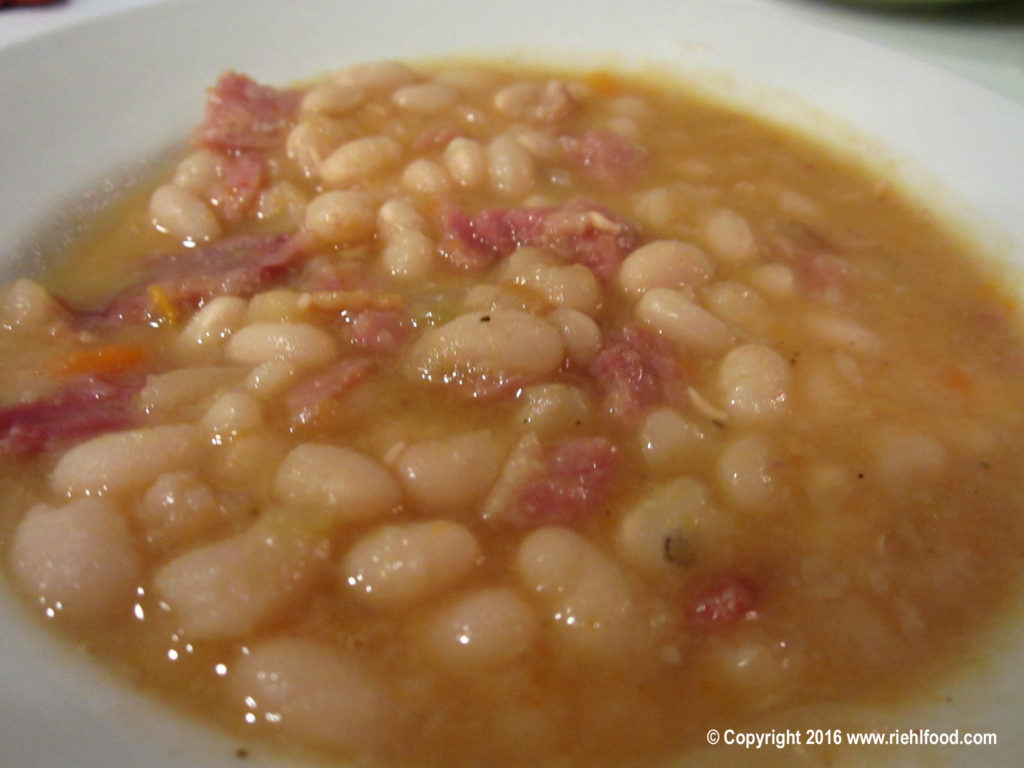 Navy Bean Soup
2016-01-01 20:36:52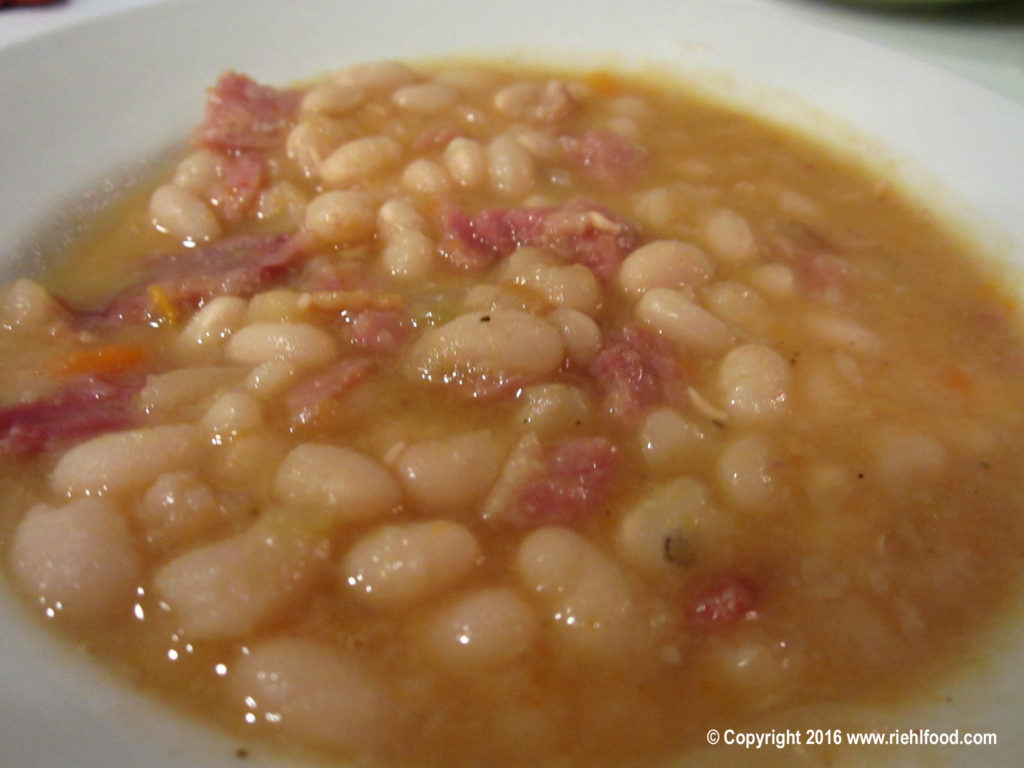 Ingredients
1 (16 ounce) bag dried navy beans
6 cups water
1 ham bone (for flavor)
2 cups diced ham
1⁄4 cup chopped onion
1 teaspoon salt
1⁄2 teaspoon ground black pepper
1 bay leaf
1⁄2 cup sliced carrot
1⁄2 cup sliced celery
Instructions
Place beans in a large pot, cover with cold water, and soak overnight or bring to a boil for 3 minutes, cover, remove from heat and let beans sit undisturbed for one hour. Drain water.
Add remaining ingredients except celery and carrots to beans (including 6 cups water). Bring beans to a boil, then lower heat, cover, and simmer for about 90 minutes, stirring and skimming occasionally.
Adjust cooking time if needed until beans are soft and tender. Add carrots and celery and cook for about half an hour.
Remove ham bone, and when cool enough to handle, remove its meat and add the meat back to the pot.
http://riehlfood.com/