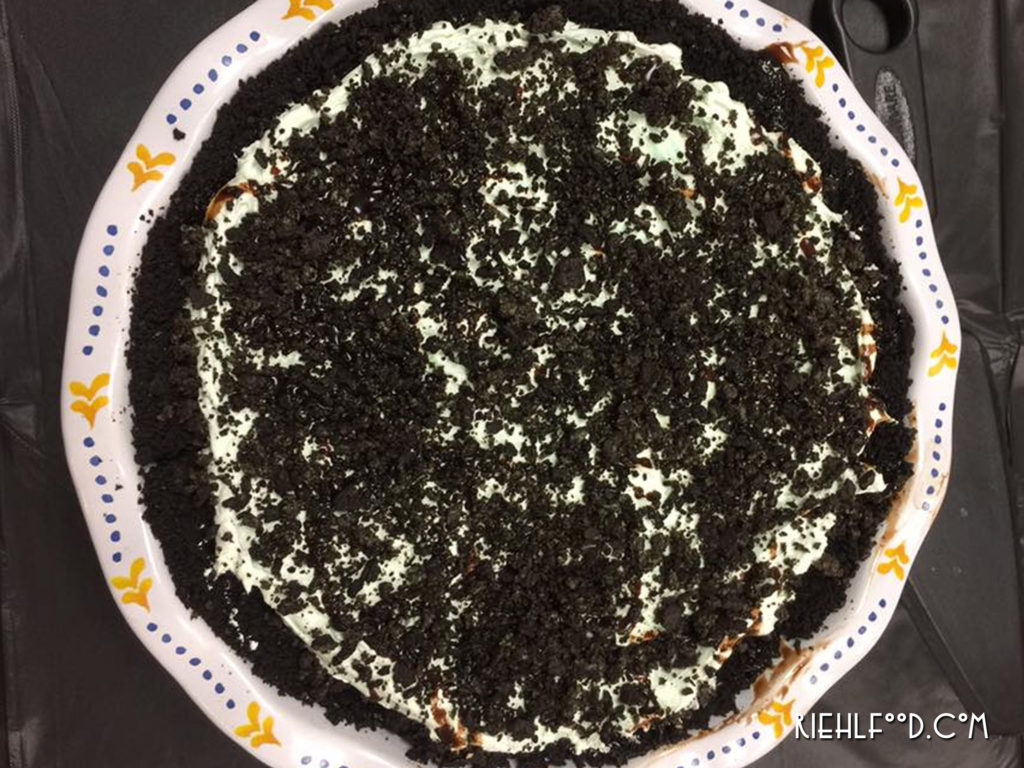 Grasshopper Mint Pie
2016-10-30 15:13:45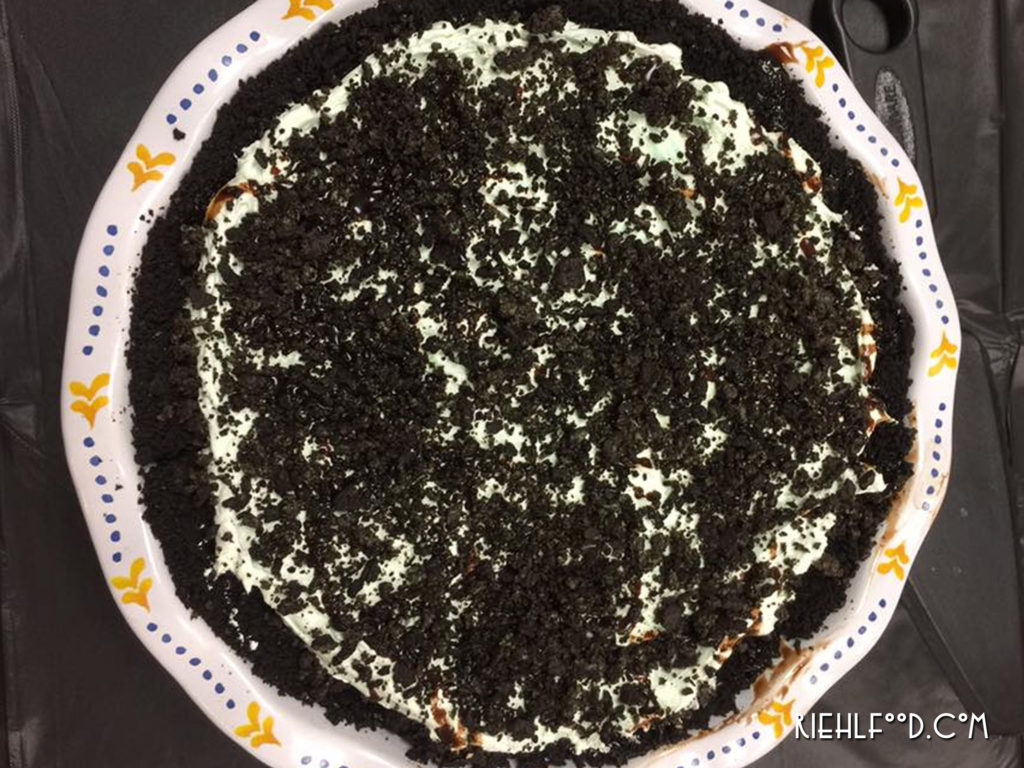 Chocolate Cookie Pie Crust
30 chocolate cookie wafers, such as Nabisco Famous Chocolate Wafers
4 tablespoons unsalted butter (1/2 stick), melted and cooled
Pie
1 chocolate cookie crust (see below)
1 (8 oz) package of cream cheese, softened
1/3 cup sugar
1 (8 oz) container whipped topping, thawed
5 drops green food coloring
1/2 teaspoon peppermint extract
2 cups (around 15 cookies) mint chocolate sandwich cookies (or regular), chopped coarsely
Chocolate syrup
Chocolate Cookie Pie Crust
Heat the oven to 350°F and arrange a rack in the middle. Place cookies in food processor and process until the pieces are about the size of peas. Stop the motor, add the melted butter, and continue to process until the crumbs are fine, about the size of coarsely ground coffee (you should have about 1 1/2 cups).
Pour crumb mixture into a 9-inch pie plate and, using the bottom of a cup or your fingers, press firmly and evenly into the bottom and up the sides. Bake until fragrant, about 10 to 15 minutes. Remove to a wire rack to cool completely before filling.
Pie
Beat cream cheese and sugar with electric mixer until well blended. Fold in whipped topping, green food coloring and peppermint extract.
Pour into chocolate crust. Refrigerate 3 hours or overnight. Top with crumbles chocolate cookies and chocolate syrup. Cut into slices and serve. Store in refrigerator.
Adapted from Girl Who Ate Everything
http://riehlfood.com/