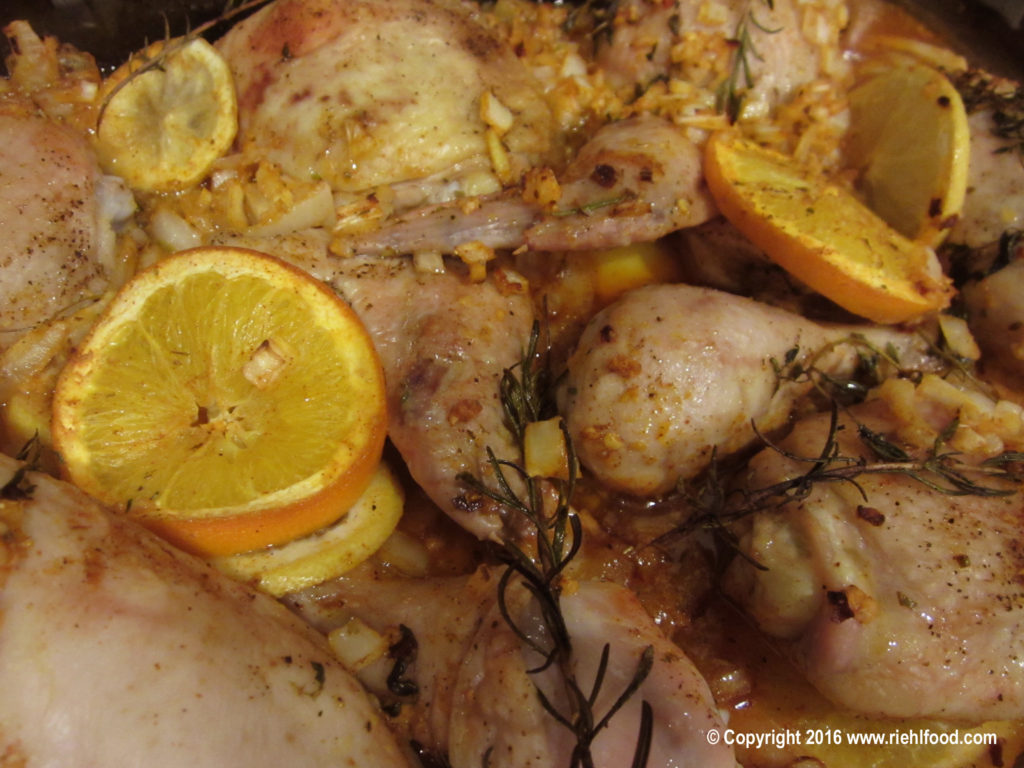 Citrus and Herb Chicken
2016-01-10 19:15:56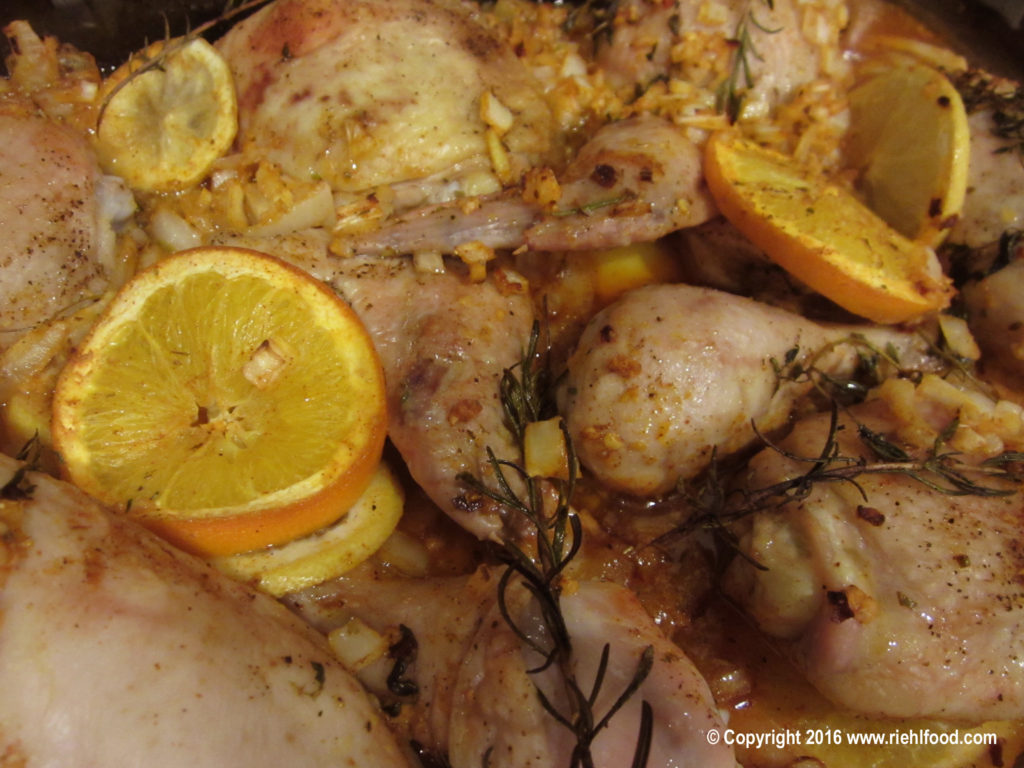 Ingredients
3 to 4 lbs. bone-in chicken parts
2 oranges, sliced
1 lemon, sliced
1 onion, diced
1 cup fresh orange juice
1/2 cup fresh lemon juice
1/4 cup olive oil
4 cloves garlic, minced
1/2 tbsp. dried oregano
1/2 tsp. paprika
1/4 tsp. red pepper flakes (optional)
2 to 3 fresh thyme sprigs
2 to 3 fresh rosemary sprigs
Sea salt and freshly ground black pepper
Instructions
Preheat your oven to 400 F.
In a bowl, combine olive oil, garlic, orange juice, lemon juice, dried oregano, paprika, diced onion, red pepper flakes, and season with salt and pepper to taste.
Place half the orange slices and half the lemon slices at the bottom of a baking dish.
Arrange the chicken pieces on top of the sliced orange in the baking dish, and season to taste.
Top the chicken with the thyme, rosemary, and remaining orange and lemon slices.
Drizzle the orange-lemon juice mixture all over the chicken.
Place in the preheated oven and bake, uncovered, for 45 to 60 minutes.
http://riehlfood.com/