Breakfast with Gary & Kelly
Photo courtesy of Steve Wylie.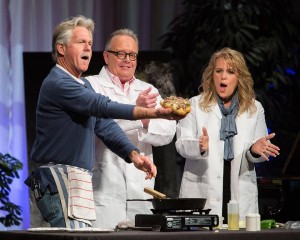 Since 2014, Tom has been making regular appearances on southern California's morning show "Breakfast with Gary and Kelly", a live radio broadcast on 88.5 KSBR in Mission Viejo. Each week, hosts Gary Bergeson and Kelly Bennett offer a mix of contemporary jazz and general silliness, often joined by assorted celebrities and interesting people in the community as well as a cooking segment featuring Tom. The show can also be streamed live by visiting alerttheglobe.com.