Food Geeks only! Made some Turkey Pot Pies and discovered a great way to make the perfect size inside and top crusts is with a tortilla press using 2 oz. balls of dough. Your welcome.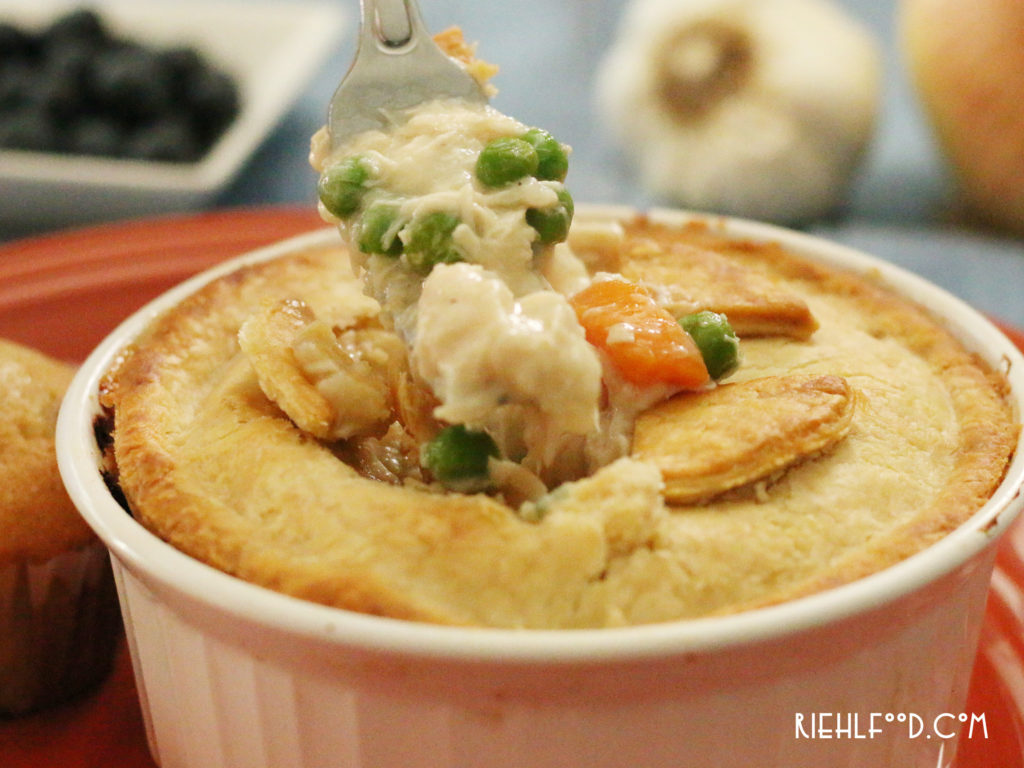 Turkey Pot Pie
2014-12-13 19:25:30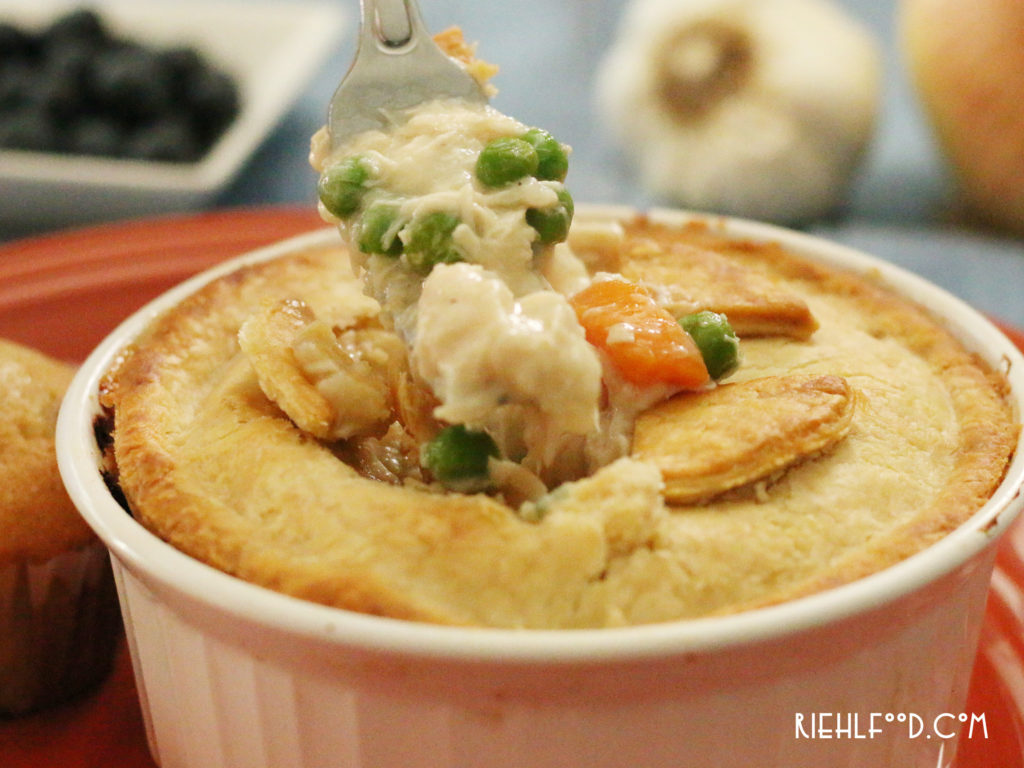 Ingredients
1/3 cup margarine or butter
1/3 cup all purpose flour
1/3 cup chopped onion
1/2 teaspoon salt
1/4 teaspoon pepper
1 3/4 cup chicken or turkey broth
2/3 cup milk
2 cups cut up cooked turkey
6 oz frozen peas
6 oz frozen carrots
Celery Seed Pastry Ingredients
2/3 cup plus 2 T shortening
2 cups all purpose flour
2 t celery seed
1 t salt
4-5 T water
Instructions
Heat margarine over low heat until melted.
Blend in flour, onion, salt, and pepper. Cook over low heat, stirring constantly until mixture is smooth and bubbly. Remove from heat.
Stir in broth and milk. Heat to boiling, stirring constantly. Boil and stir 1 minute.
Stir in turkey and frozen vegetables.
Prepare Celery Seed Pastry. (see below)
Roll out 3 dough ball large enough to fit inside 3 - 6x2 inch soufle dishes.
Place pastry inside dishes, fill with turkey mixture to the top.
Roll out last 3 dough balls large enough to cover dishes.
Roll edges under, flute.
Cut slits in center to allow steam to escape.
Cook uncovered in 425 degree oven until crust is brown, 30-35 minutes.
Pastry Instructions
Cut shortening into flour, celery seed and salt until particles are size of small peas.
Sprinkle in water, 1 T at a time, tossing with fork until all flour is moistened and pastry almost cleans side of bowl. Roll into ball, then separate into 6 smaller balls.
http://riehlfood.com/