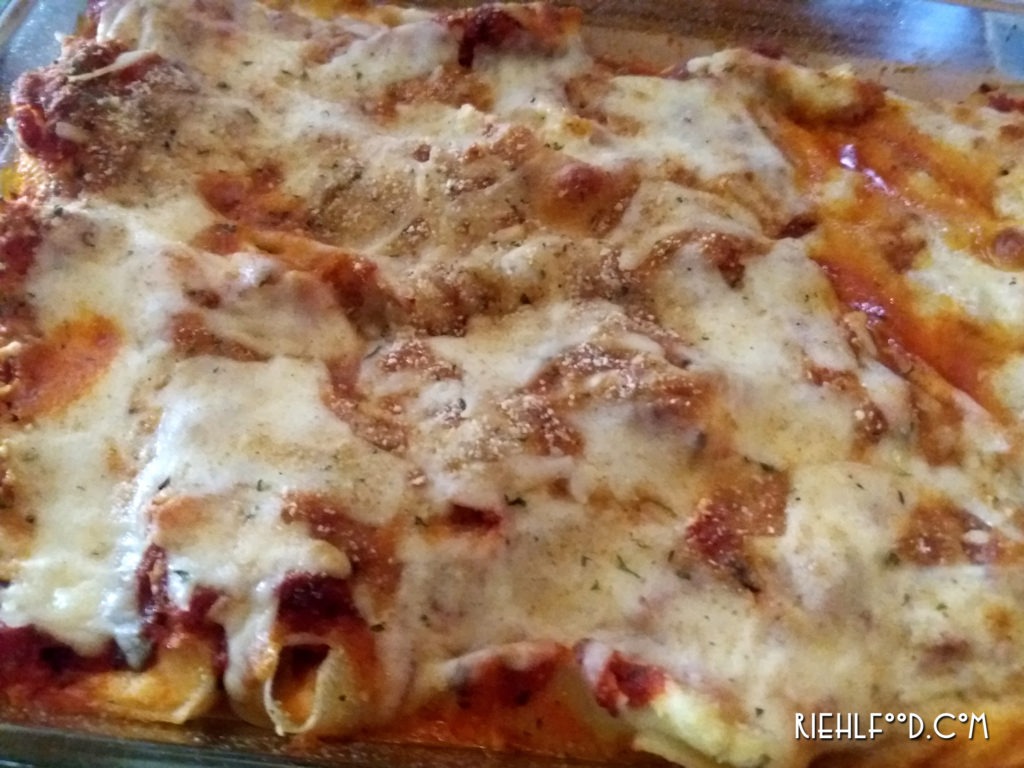 Stuffed Jumbo Shells
2014-12-13 22:05:54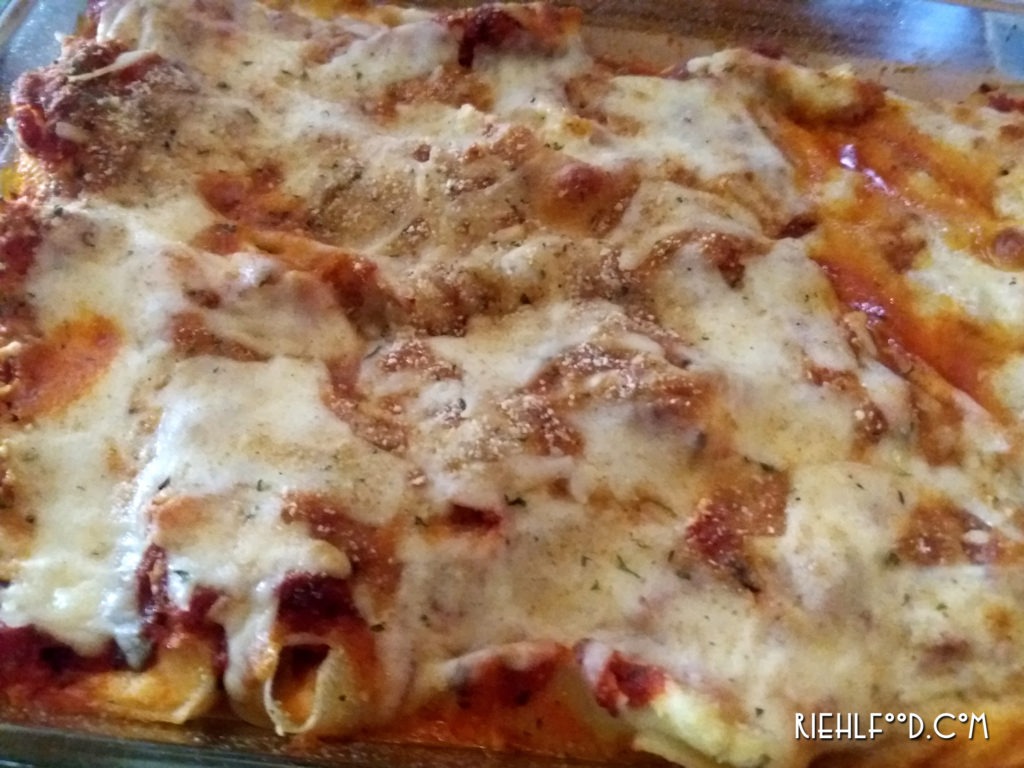 Ingredients
1/2 box Barilla jumbo shells
24 oz. Marinara sauce
1 1/13 cup ricotta cheese
8 oz. mascarpone cheese
1 cup Parmigiano Reggiano cheese, divided
8 oz. mozzarella cheese, shredded and divided
4 T parsley, chopped
Salt and pepper to taste
2 T water
Instructions
Preheat oven to 400 degrees.
Cook jumbo shells in boiling water for 9 minutes. Drain and cool on a sheet pan. Set aside.
Mix together ricotta, mascarpone, half the Parmigiano Reggiano, half the mozzarella, parsley, salt and pepper. Fill the shells.
Grease a 9x13 incnh baking dish; add half the sauce and water. arrange the shells (opening up), cover with remaining sauce and cheeses.
Bake covered in the oven at 400 degrees for 30 minutes.
http://riehlfood.com/