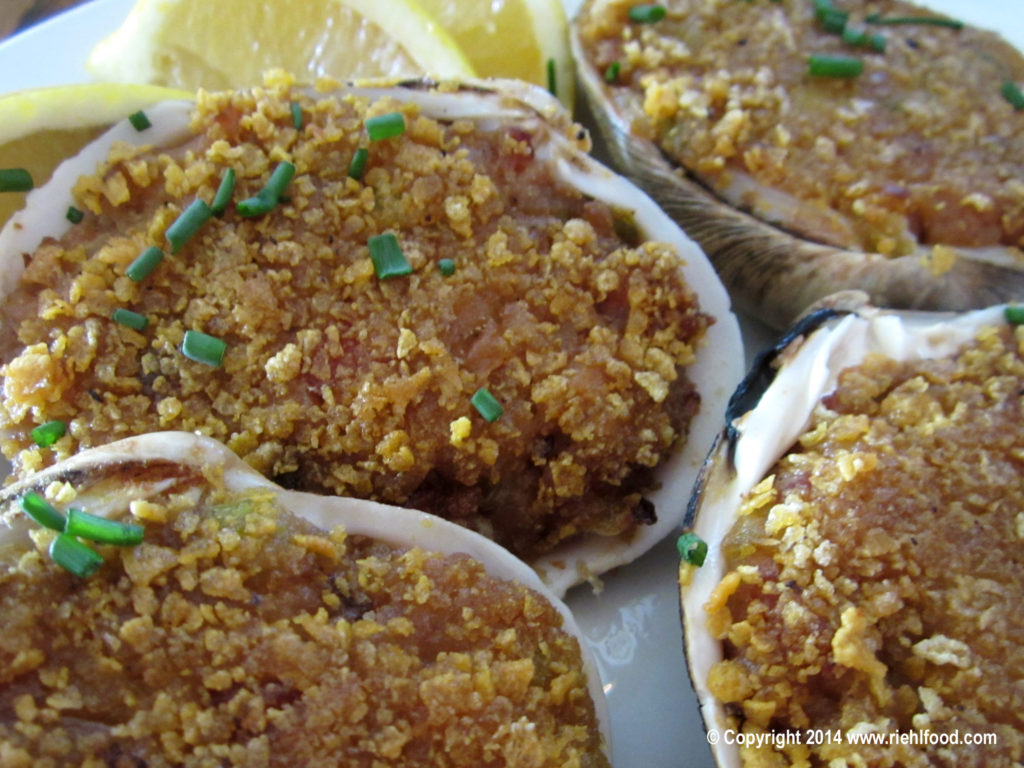 Killer Stuffed Clams
2014-12-13 18:15:14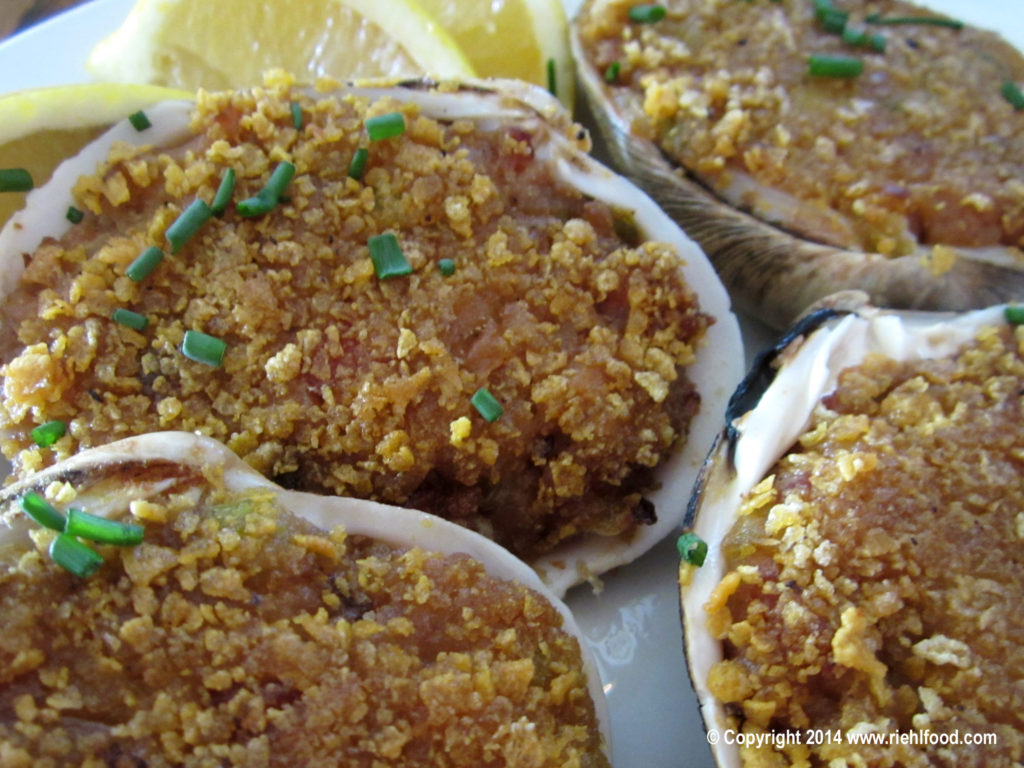 Ingredients
6 slices bacon, chopped
2 stalks celery, chopped
1 small onion, chopped
3 cans (6.5 oz each) chopped clams, reserve liquid
2 sleeves Ritz crackers (approx. 60)
Salt & pepper
1 egg
1 cup Panko crumbs
2 tablespoons butter
12 large clam shells
Instructions
Sauté chopped bacon, onion, and celery until browned.
Drain clams and reserve liquid.
Place crackers in food processor and grind into crumbs.
In large bowl combine clams and crackers. Add bacon mixture and salt and pepper to taste. Add slightly beaten egg and ½ cup clam liquid.
Preheat oven to 400°.
Place Panko crumbs in pie dish (or similar) and lightly mix in 2 tablespoons melted butter. Fill clam shells with mixture then dip in Panko crumbs to coat top evenly. Place clams in 9x12 baking dish. Bake for 20 minutes.
Notes
One issue you may run into your first time is where to get large clam shells. What you may need to do is purchase stuffed clams from your local grocery store, either fresh or frozen, to get the shells you need. After that the shells can be used over and over again.
After these are made they can be put in the freezer, then thawed and baked at a later time.
http://riehlfood.com/