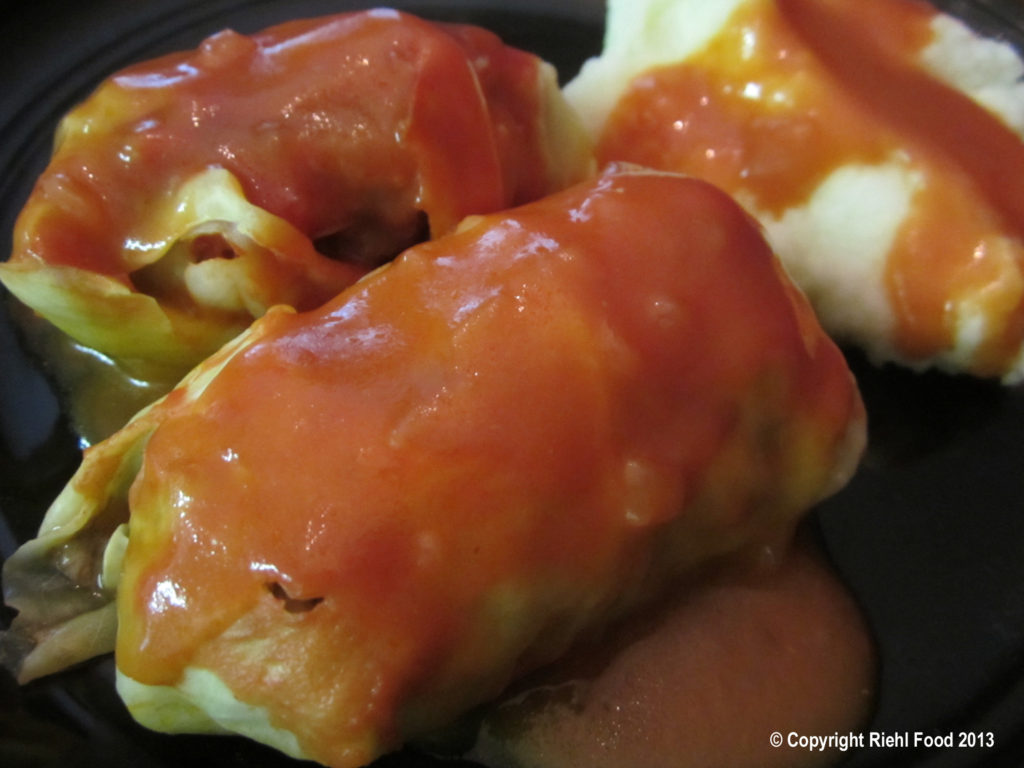 Stuffed Cabbage Rolls
2014-12-13 19:24:36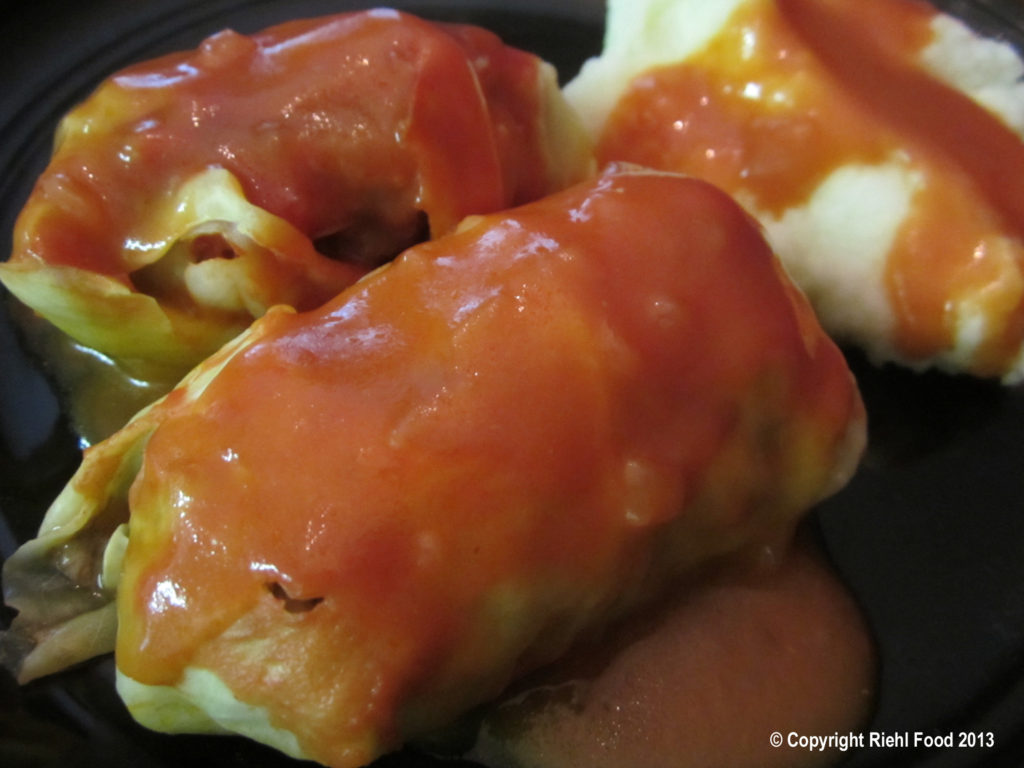 Ingredients
12 cabbage leaves
1 1/2 lb. hamburger
1 cup uncooked instant rice
1 cup onion, chopped
8 oz. fresh mushrooms
1 tsp. salt
1/8 tsp. pepper
1/8 tsp. garlic salt
1 can (15 oz) tomato sauce
1 tsp. sugar
½ tsp. lemon juice
1 tbs. cornstarch
1 tbs. water
Instructions
Cover cabbage leaves with boiling water. Cover and let stand until leaves are limp, about 10 minutes. Remove leaves; drain.
Chop mushrooms into pieces and saute.
Mix hamburger, rice, onion, mushrooms, salt, pepper, garlic salt and ½ cup of the tomato sauce. Place about 1/3 cup hamburger mixture at stem end of each leaf. Roll leaf around hamburger mixture, tucking in sides.
Place cabbage rolls seam sides down in ungreased 13x9 baking dish. Mix remaining tomato sauce, the sugar and lemon juice; pour over cabbage rolls. Cover and cook in 350° oven until hamburger is done, about 45 minutes.
Mix cornstarch and 1 tbs. water in saucepan. Stir in liquid from cabbage rolls. Heat to boiling, stirring constantly. Boil and stir 1 minute. Serve sauce with cabbage rolls.
*To separate leaves from cabbage head, remove core and cover cabbage with cold water. Let stand about 10 minutes; remove leaves.
http://riehlfood.com/