This very simple recipe will leave your guests thinking you spent hours in the kitchen. Don't be turned off by the asparagus as it's the perfect compliment in the dish.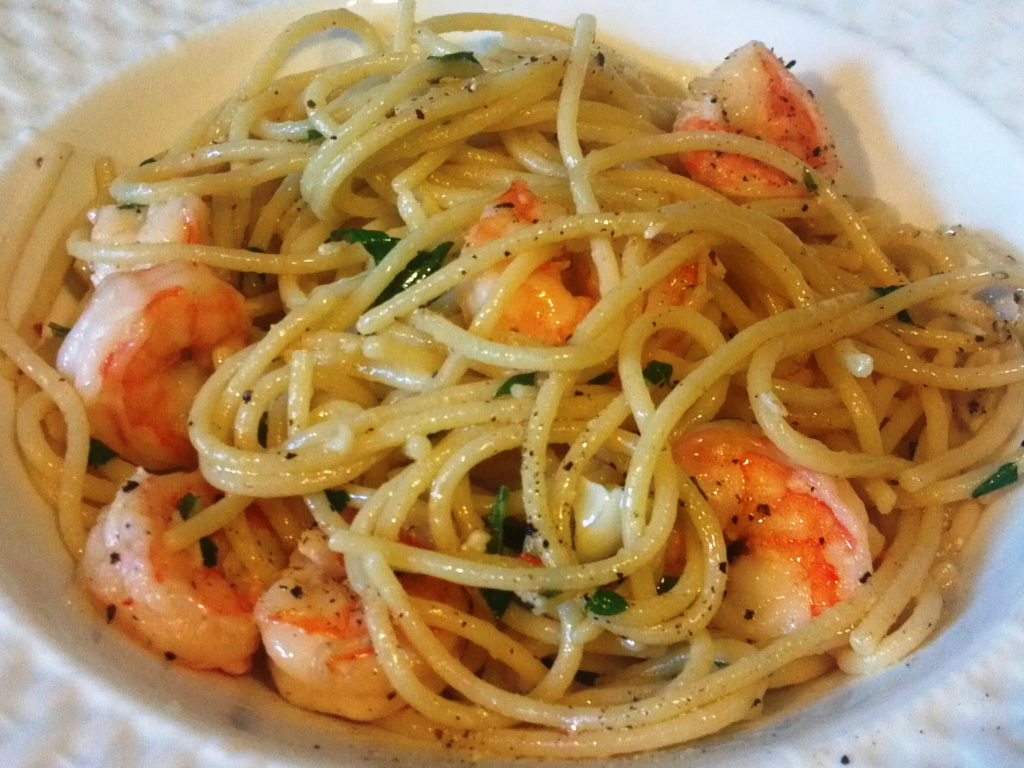 Shrimp and Asparagus with Angel Hair Pasta
2015-02-11 19:49:56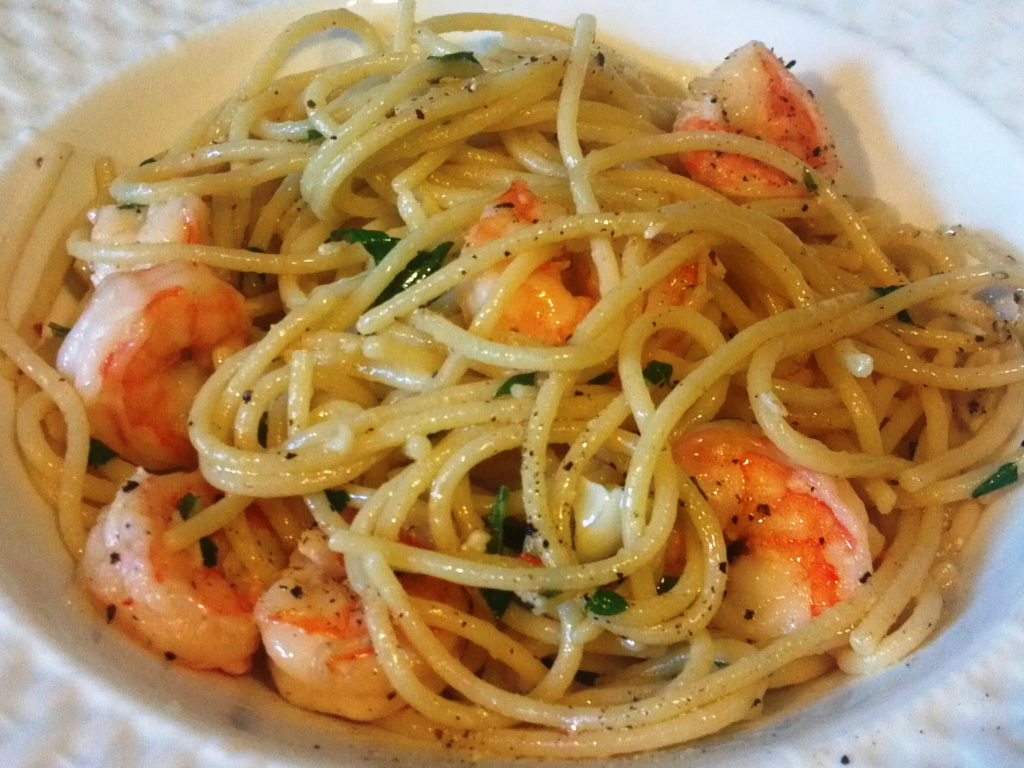 Ingredients
3 oz uncooked angel hair pasta
8 uncooked jumbo shrimp, peeled and deveined
1/4 t salt
1/8 t crushed red pepper flakes
2 T olive oil, divided
8 fresh asparagus spears, trimmed and cut into 2-inch pieces
1/2 c sliced fresh mushrooms
1/4 c chopped seeded peeled tomato
4 garlic cloves, minced
2 t chopped green onion
1/2 c white wine or chicken broth
1-1/2 t each minced fresh basil, oregano, parsley and thyme
1/4 c grated Parmesan cheese
Instructions
Cook pasta according to package directions. Meanwhile, sprinkle shrimp with salt and pepper flakes. Heat 1 tablespoon oil in a large skillet or wok; stir-fry shrimp for 2-3 minutes or until pink. Remove with a slotted spoon and keep warm.
In the same skillet, stir-fry the asparagus, mushrooms, tomato, garlic and onion in remaining oil for 5 minutes or until vegetables are crisp-tender. Add wine or broth, basil, oregano, parsley and thyme.
Return shrimp to the pan. Drain pasta; add to shrimp mixture and toss gently. Cook and stir for 1-2 minutes or until heated through. Sprinkle with Parmesan cheese. Yield: 2 servings.
http://riehlfood.com/