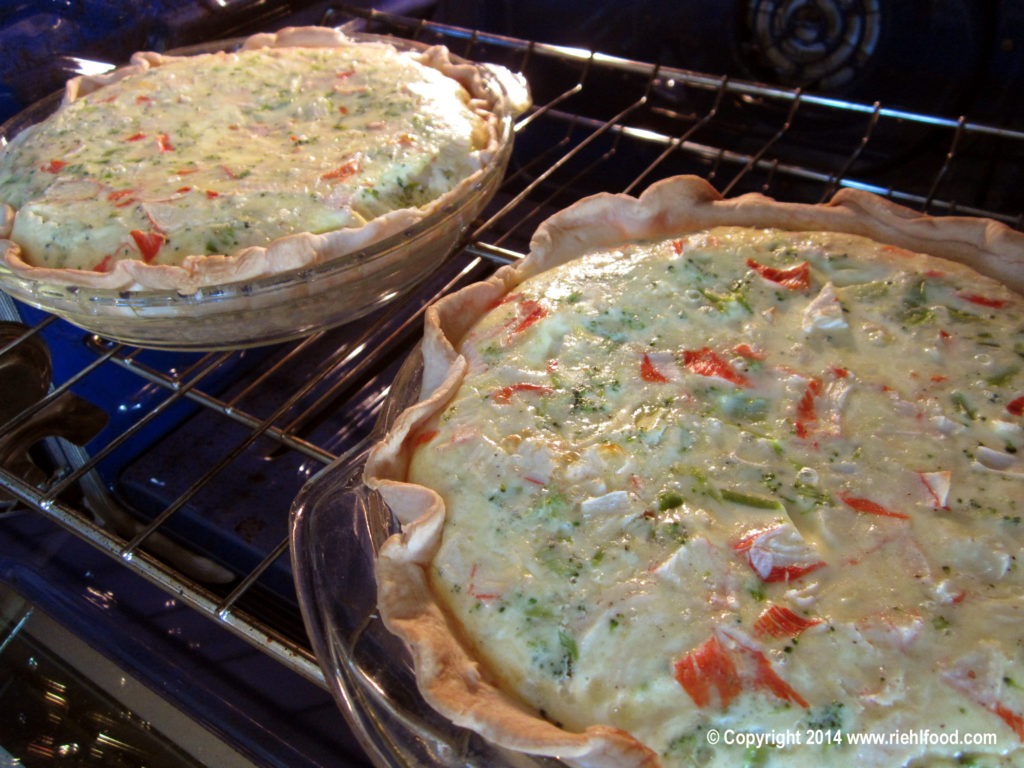 Quiche
2014-12-13 08:47:25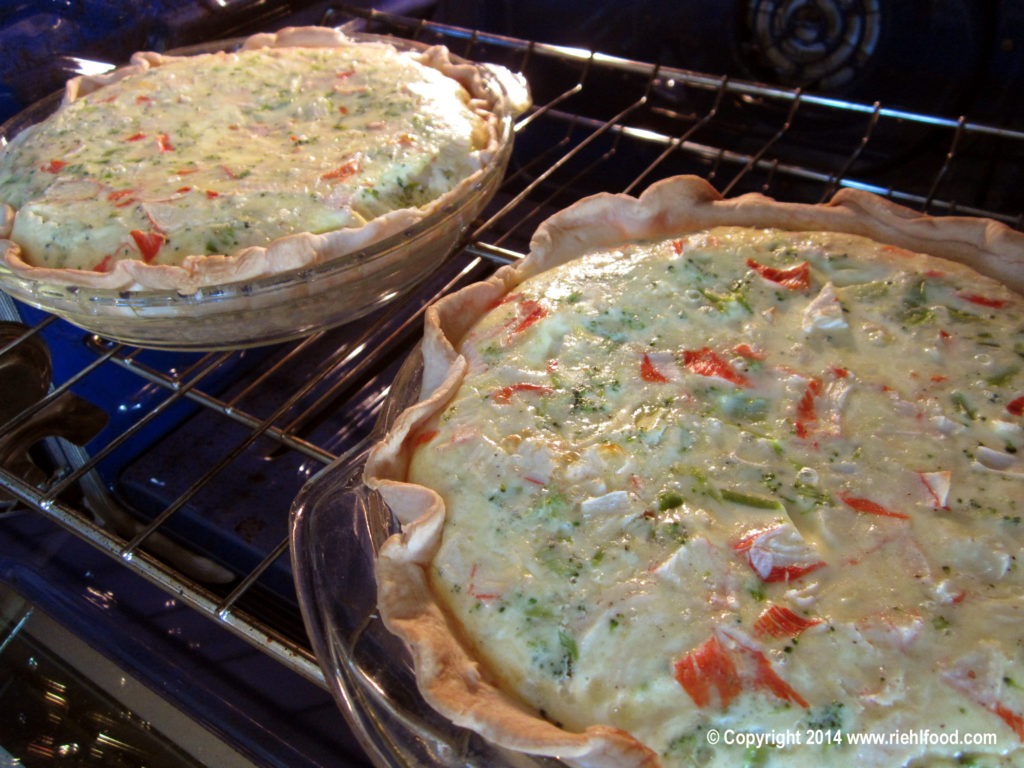 Ingredients
9-inch Baked Pie Shell
6 slices bacon
1 cup Swiss cheese grated
1/4 cup cheddar cheese grated
1/2 cup broccoli
1/2 cup imitation crabmeat
4 eggs
2 cups half and half
3/4 t salt
1/4 t pepper
Instructions
Preheat oven to 425°
If using frozen pie crust, thaw, place in glass pie dish according to instructions.
Cook bacon until crisp. Chop and place in pie shell.
Add both cheeses, broccoli, and crabmeat to pie shell.
Beat eggs slightly; beat in remaining ingredients. Pour egg mixture into pie dish.
Cook uncovered in 425° oven for 15 minutes.
Reduce oven temperature to 300°. Cook uncovered until knife inserted halfway between center and edge comes out clean, about 30 minutes longer. (if top starts getting too dark, cover with aluminum foil)
Let stand 10 minutes before cutting.
http://riehlfood.com/