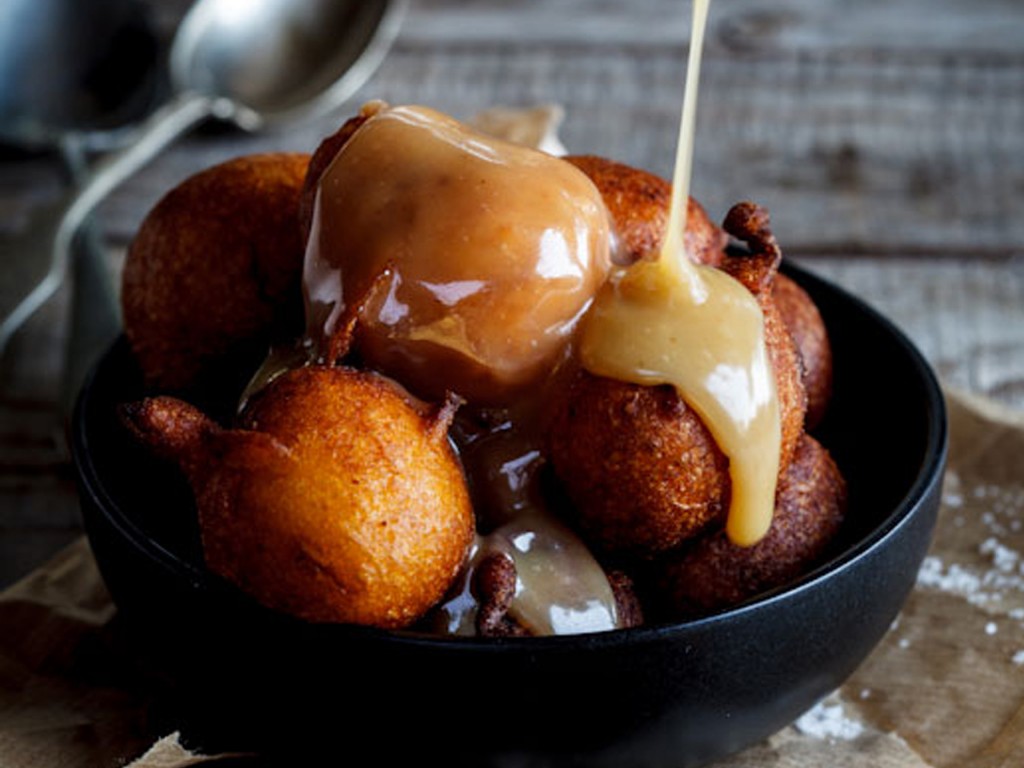 Pumpkin Fritters with Caramel Sauce
2016-10-07 12:25:34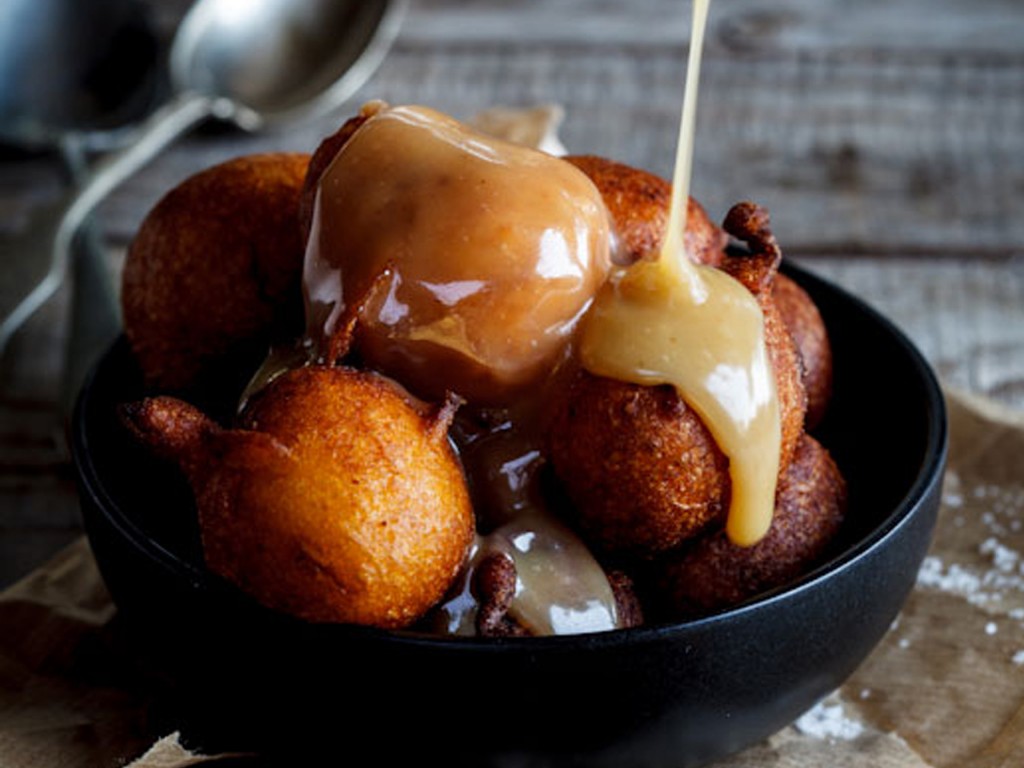 For the fritters
1 cup pumpkin, cooked and pureed
1 cup flour
2 teaspoon baking powder
2 tablespoon caster sugar
1 egg
¼ cup milk
pinch of salt
oil, for deep frying
For the Caramel Sauce
¾ cup sugar
1 cup cream
1 teaspoon vanilla extract
3 tbsp butter
½ cup golden syrup
1 teaspoon sea salt flakes
Instructions
Combine all the ingredients and mix until you have a smooth batter.
Heat the oil in a medium saucepan and fry spoonfuls of the batter until golden brown and cooked throughout, approximately 2-3 minutes.
Remove from the oil and allow to drain on kitchen paper.
Continue until all the fritters are cooked.
For the Caramel Sauce
Combine all the ingredients in a medium saucepan and allow to cook over a medium heat for 10-15 minutes until the sauce is thick and glossy.
Pour the syrup over the fritters and serve.
http://riehlfood.com/