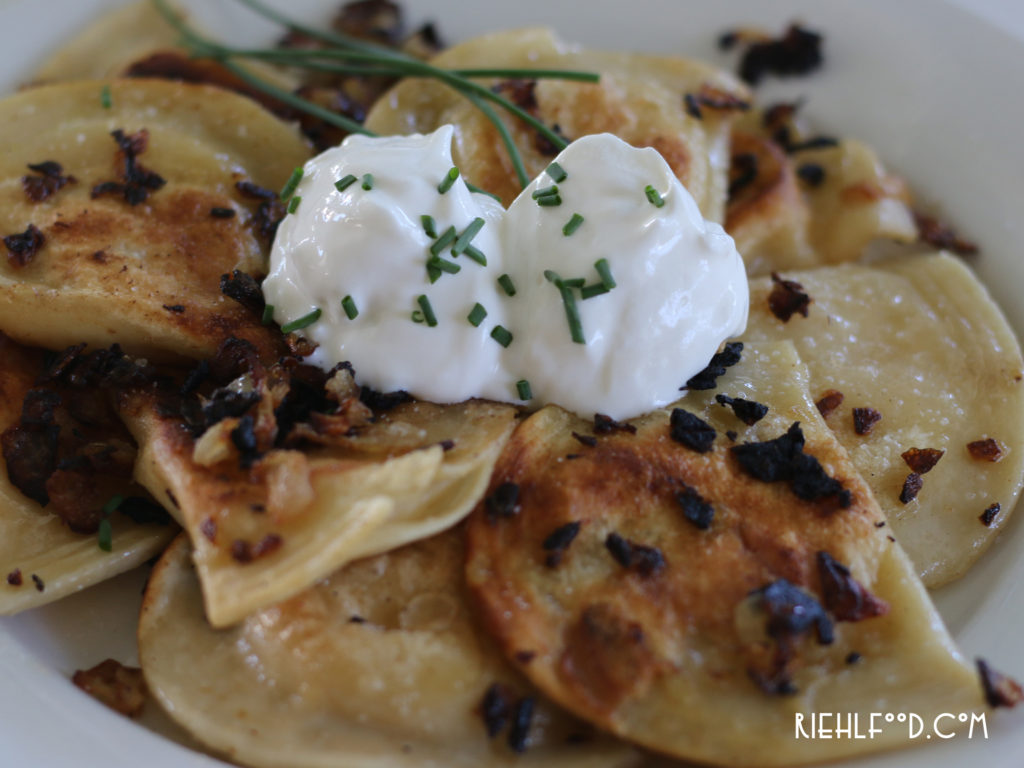 Pierogies
2017-12-08 12:48:39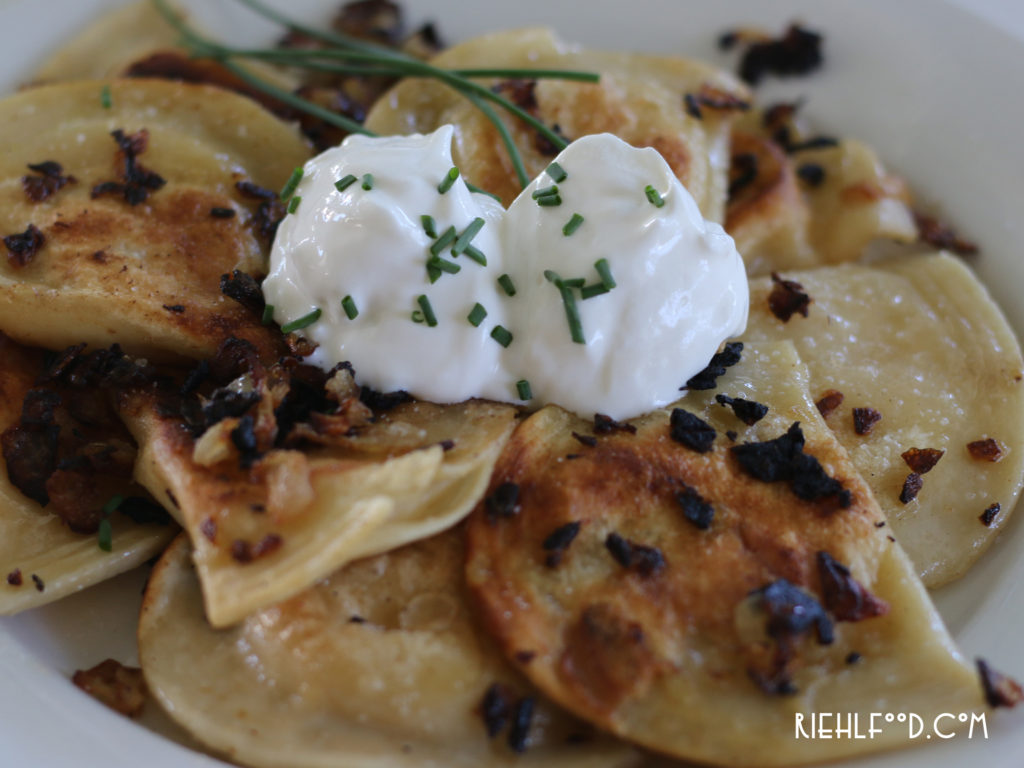 Ingredients
5 lbs. potatoes
2 onions
1/4 cup butter
8 ounces sharp cheddar cheese
Salt & pepper
2 cups flour
1/2 tsp. salt
1 egg
1 tbsp. oil
Pierogie Stuffing
Peel and boil 5 lbs of potatoes until soft.
Finely chop 1 large onion and saute in butter until soft and translucent.
Grate 8 oz sharp cheddar cheese.
Mash the potatoes along with the onion mixture, cheese and salt and pepper to taste.
Let the potato mixture cool and then form into 1" balls.
Pierogie Dough
Mix together 2 cups of flour with 1/2 tsp. salt.
Beat together 1 egg and 1 Tbsp. oil and add all at once to the flour mixture.
Add 1/2 cup very hot water and work until the dough loses most of its stickiness.
Roll the dough on a floured board or countertop until 1/8" thick.
Cut 3" circles of dough with a glass or cookie cutter.
Place a potato ball on each dough round and fold the dough over forming a semi-circle.
Press the edges together with the tines of a fork.
Boil pierogies a few at a time in a large pot of water. They are done when they float to the top. Rinse in cool water and let dry.
Saute chopped onions together in a large pan until onions are soft.
Add pierogies and pan fry until lightly crispy.
http://riehlfood.com/