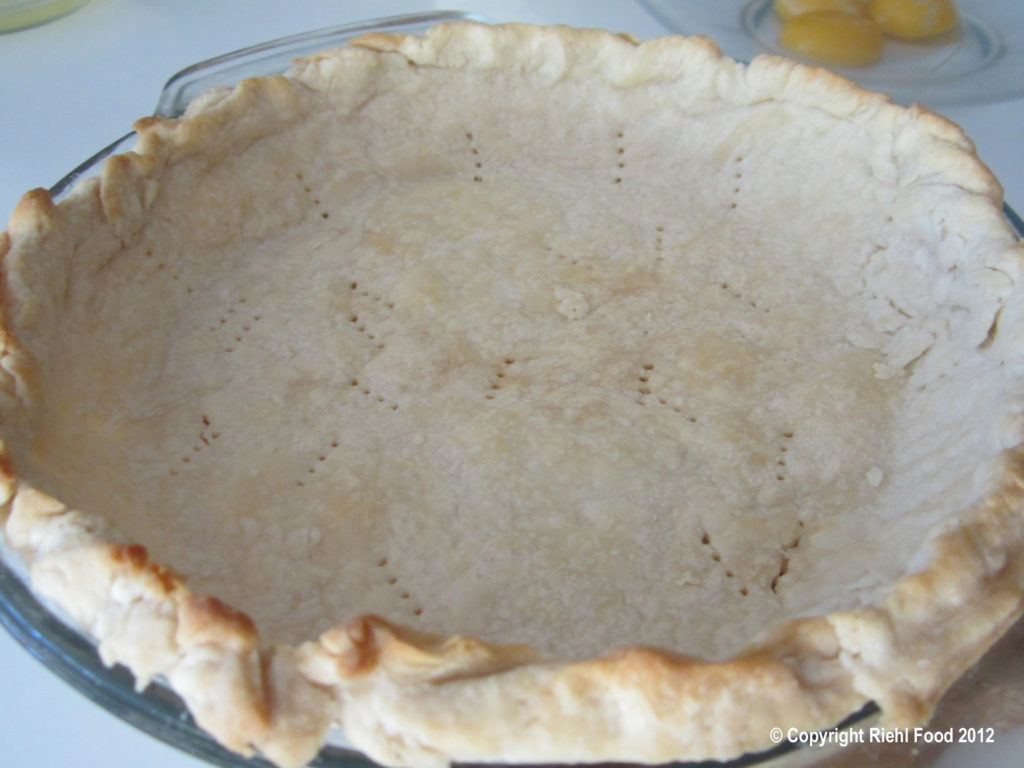 Standard Pie Crust
2014-12-13 21:52:43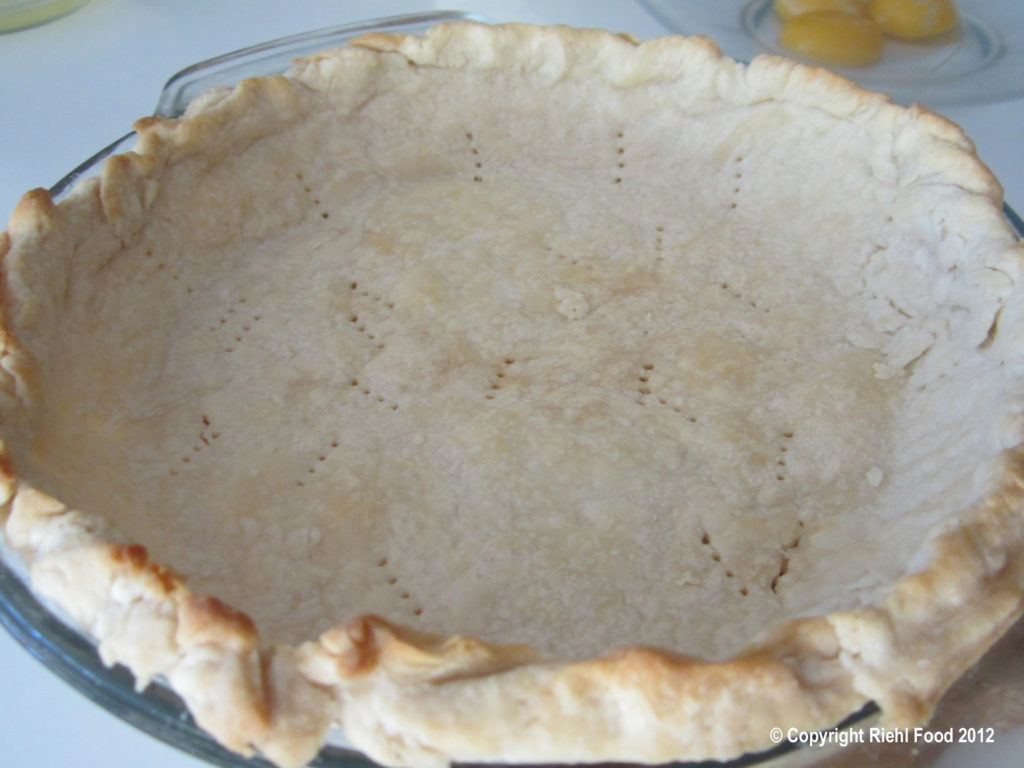 Ingredients
1/3 cup plus 1 tbs. shortening
1 cup flour
1/2 tsp. salt
2-3 tbs. cold water
Instructions
Cut shortening into flour and salt until particles are the size of small peas.
Sprinkle in water, 1 tbs. at a time, tossing with fork until all flour is moistened and pastry almost cleans side of bowl (1-2 tsp. water can be added if necessary).
Gather pastry into a ball; shape into flattened round on lightly floured cloth-covered board.
Roll pastry 2 inches larger than inverted pie plate with floured rolling pin.
Fold pastry into quarters; unfold and ease into plate, pressing firmly against bottom and side. Trim overhanging edge of pastry 1 inch from rim of plate.
For Baked Pie Shell
Prick bottom and side thoroughly with fork. Bake at 475 untillight brown, 8 to 10 minutes, cool.
http://riehlfood.com/