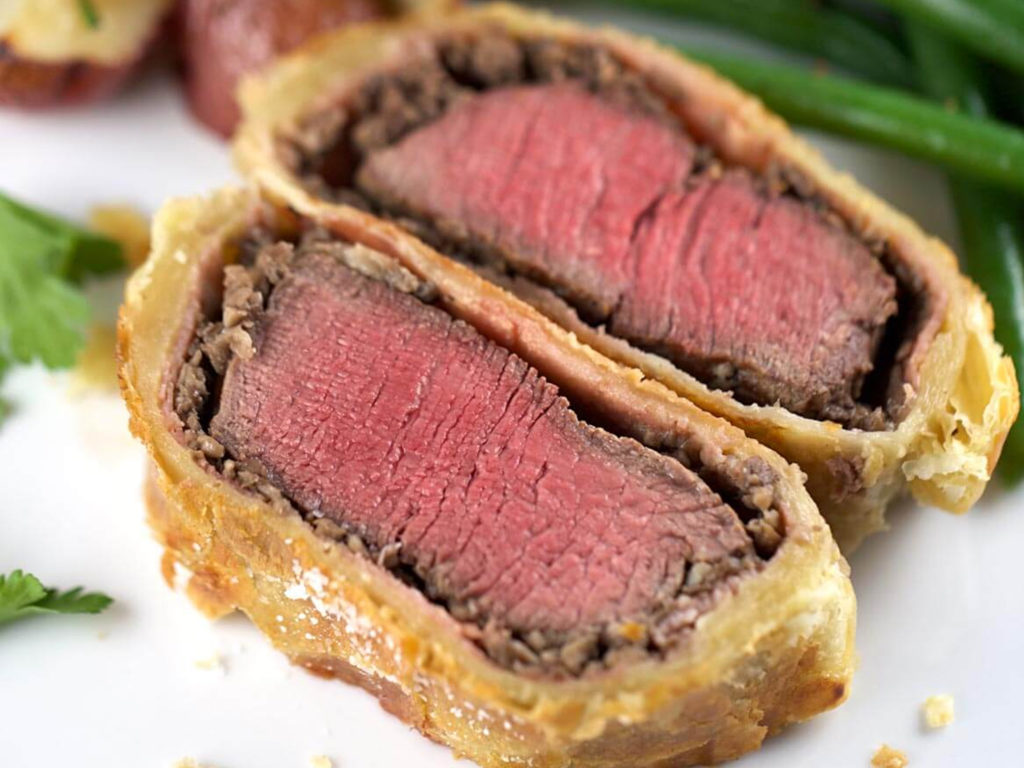 Peppered Beef Tenderloin in Phyllo Dough
2014-12-13 19:34:34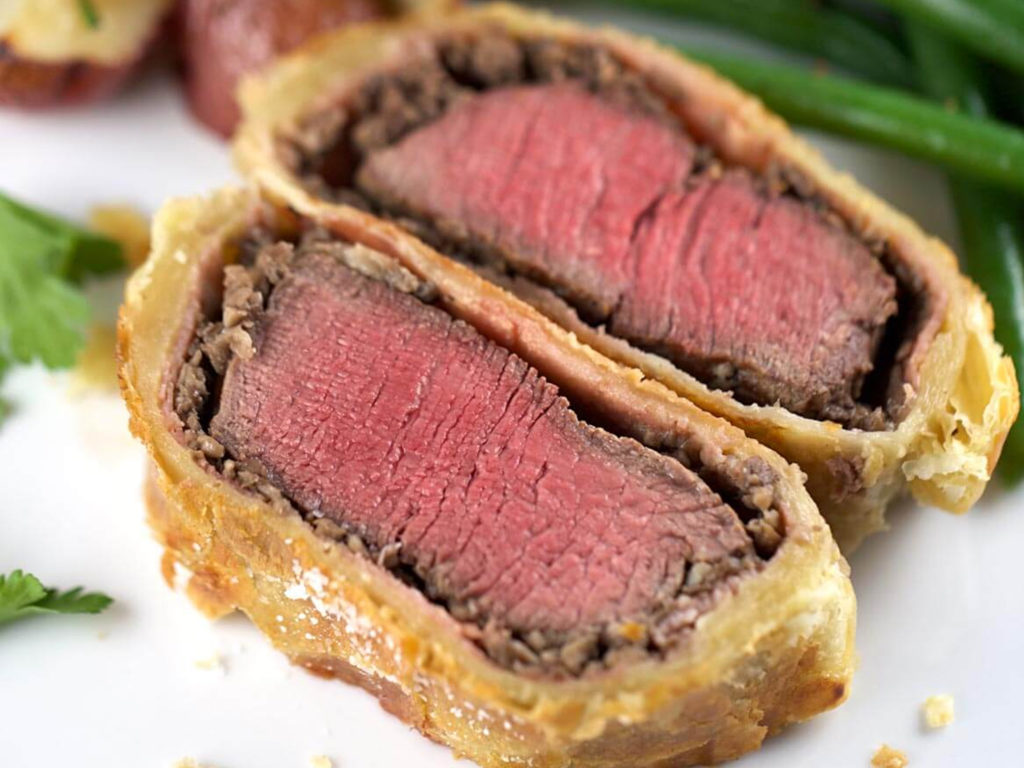 Ingredients
8 beef tenderloin steaks, about 4 oz. each, trimmed well
2 tsp. freshly ground pepper
2 small zucchini, chopped (about 1 cup)
1 small onion, chopped (about 1 cup)
1 cup mushrooms, chopped, (about 4 oz.)
2 small clove garlic, crushed
1/4 tsp. salt
16 sheets filo dough
8 long scallion greens
1 cup butter, melted
Instructions
Sprinkle steaks on both sides with pepper, pressing with fingertips to adhere.
Spray a 10-inch skillet with cooking spray. Heat over medium-high heat.
Add steaks and cook for 11/2 minutes on each side. Remove to a plate.
Add zucchini, onions, mushrooms and garlic to pan and drippings. Cook, stirring for about 5 minutes until vegetables are softened.
Remove from heat. Stir in salt. Spoon out liquid.
Let the vegetables and meat cool.
Cut scallion greens very skinny. Place them on a paper towel, zap in the microwave to blanch. Heat oven to 400 degrees.
Spray cookie sheet with some spray or butter pan lightly.
Place one sheet of filo on dry surface (cover the unused sheets with was paper until you get ready to use)
Brush lightly with butter. Fold in half lengthwise, buttered side in.
Place one steak 3 inches from the end of the folded filo.
Spoon 2 tablespoons vegetable mixture on top of steak; fold sides over, roll up. Brush with butter after assembling.
Place another sheet of filo on surface and brush lightly with butter. Gather sides around steak package, gently pressing so it resembles a sack tied in the middle. Tie with a scallion.
Set on cookie sheet. Cover with wax paper. finish remaining steaks.
17 minutes for medium rare
http://riehlfood.com/