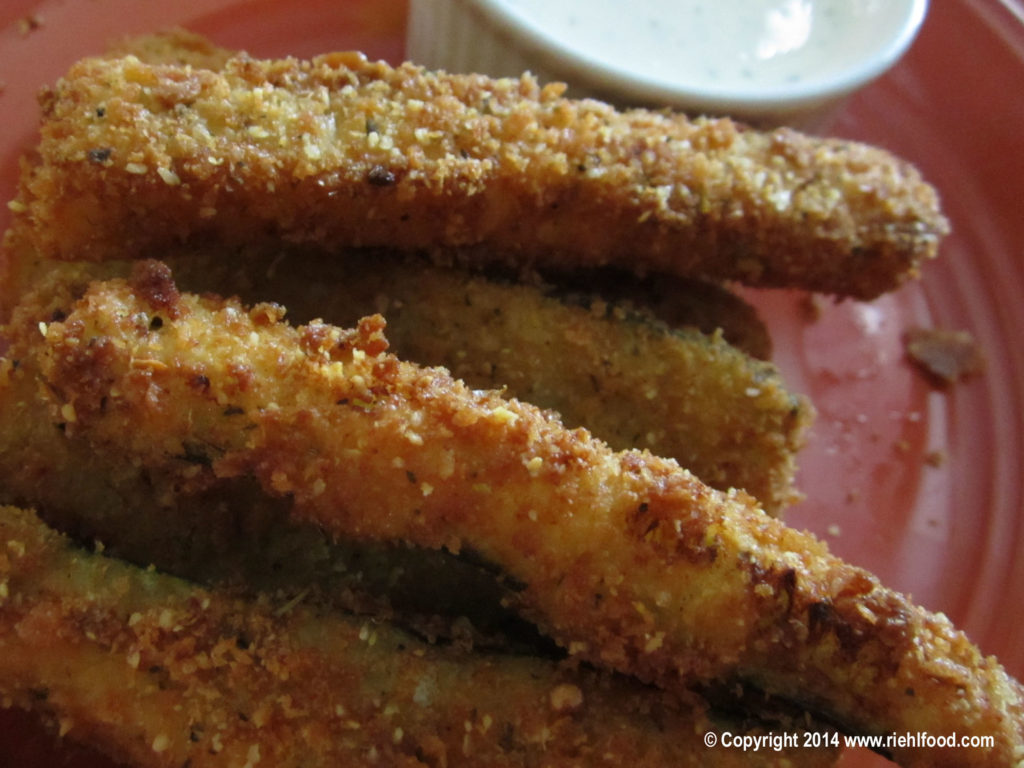 Panko Parmesan Crusted Zucchini
2014-12-13 17:39:07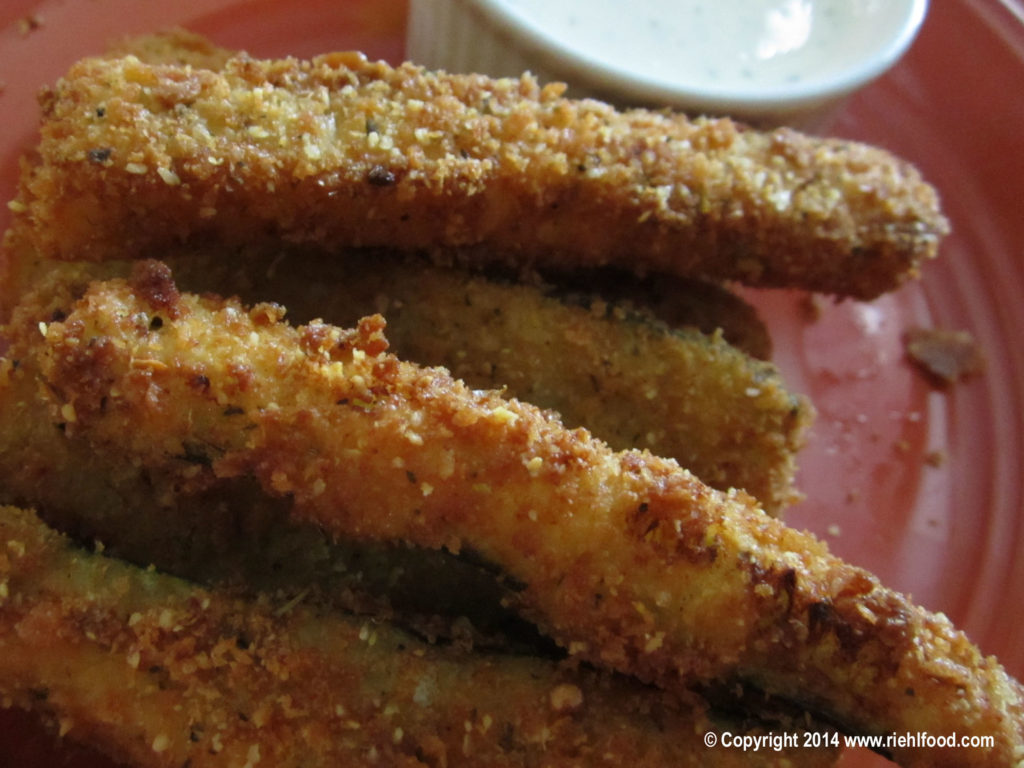 Ingredients
Peanut, olive, or vegetable oil for frying
6 large zucchinis
1 1/2 cups flour
4 large eggs, beaten
1 1/2 cups grated Parmesan cheese
2 1/2 cups Panko breadcrumbs
1 t salt
1 t pepper or red pepper flakes
Instructions
Heat oil to 350 degrees.
Cut zucchini into sticks about 3 inches by 1/2-inch.
Select three medium bowls or small pie plates. Place the flour in one, the beaten eggs in the second, and the Parmesan, panko, salt and pepper, mixed together, in the third one. Press the zucchini sticks into the flour, then dip them into the eggs and shake off any excess. Now press them into the Parmesan-panko mixture and coat thoroughly. Place the breaded sticks on wax paper or a cookie sheet until you are ready to fry them.
Working in batches, fry until golden brown, about 3 minutes. Remove from hot oil and drain on paper towels. Salt lightly, if you wish, and serve with Ranch Dressing.
http://riehlfood.com/