We're making meatloaf sexy again with this over the top recipe. This is definitely not your momma's meatloaf.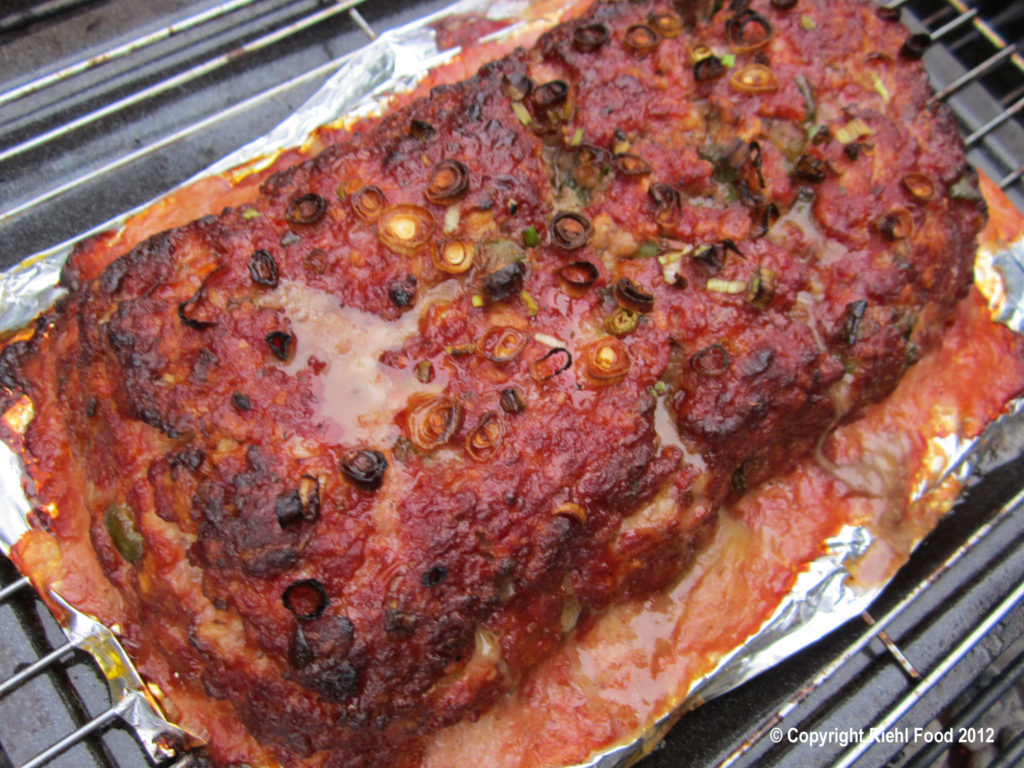 Not Your Mama's Meatloaf
2014-12-13 19:27:39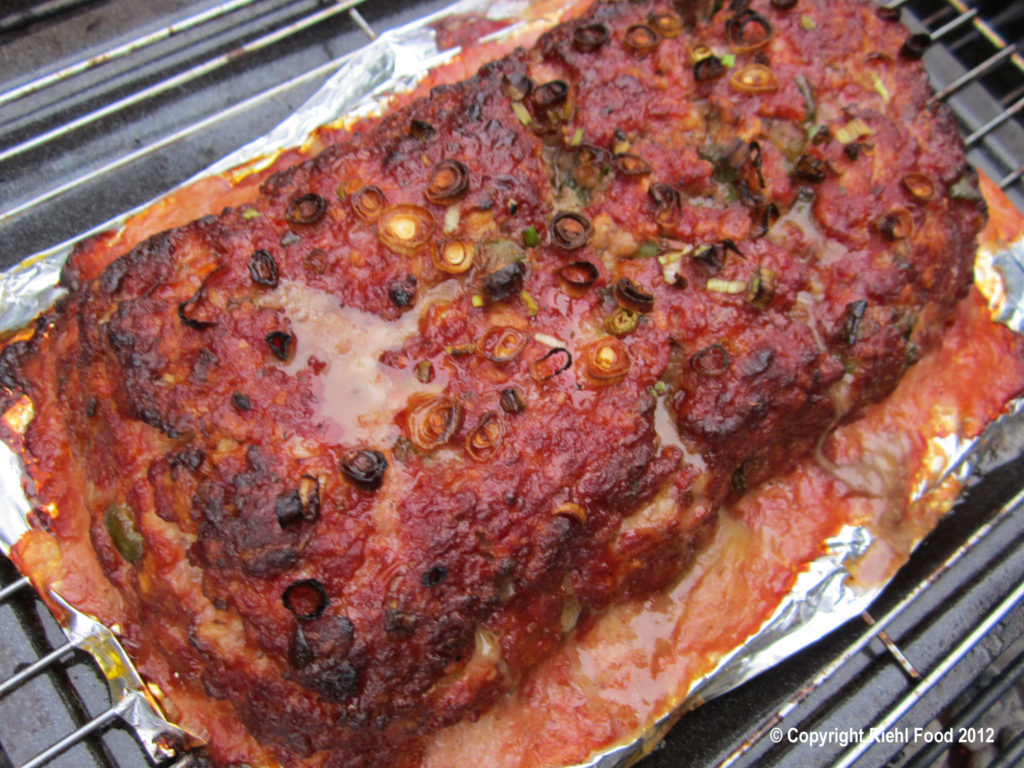 Ingredients
1 1/2 lb ground beef
1/2 lb ground pork
1 small yellow onion, chopped
1 green pepper, chopped
2 green onions
3 eggs, slightly beaten
1/4 cup cream
1/2 sleeve Ritz crackers, broken up in small pieces
1/4 cup ketchup
2 T butter
2 T oregano
2 T garlic powder
1/2 t salt
1/2 t pepper
1/2 cup of your favorite BBQ sauce (I prefer Bull's Eye)
Instructions
Start your grill and set up for indirect heat.
Mix together eggs, cream and crackers to create a paste. Set aside.
Melt butter in large skillet and saute onion and pepper until soft.
In a large bowl, mix together beef, pork, sauteed onion and green pepper, oregano, garlic powder, ketchup, salt and pepper.
Add egg, cream, and cracker mixture. Mix until combined. Do not overmix!
Press mixture into 5 x 9 loaf pan.
Refrigerate for 30 minutes.
Remove from refrigerator.Turn meatloaf out onto a foil covered wire rack.
Brush barbecue sauce over top and sides.
Cover with sliced green onions.
Put meatloaf on grill making sure meatloaf is sitting over your grill's drip pan. Cook over indirect heat for 70 minutes.
Remove from heat, let stand for 10 minutes.
http://riehlfood.com/