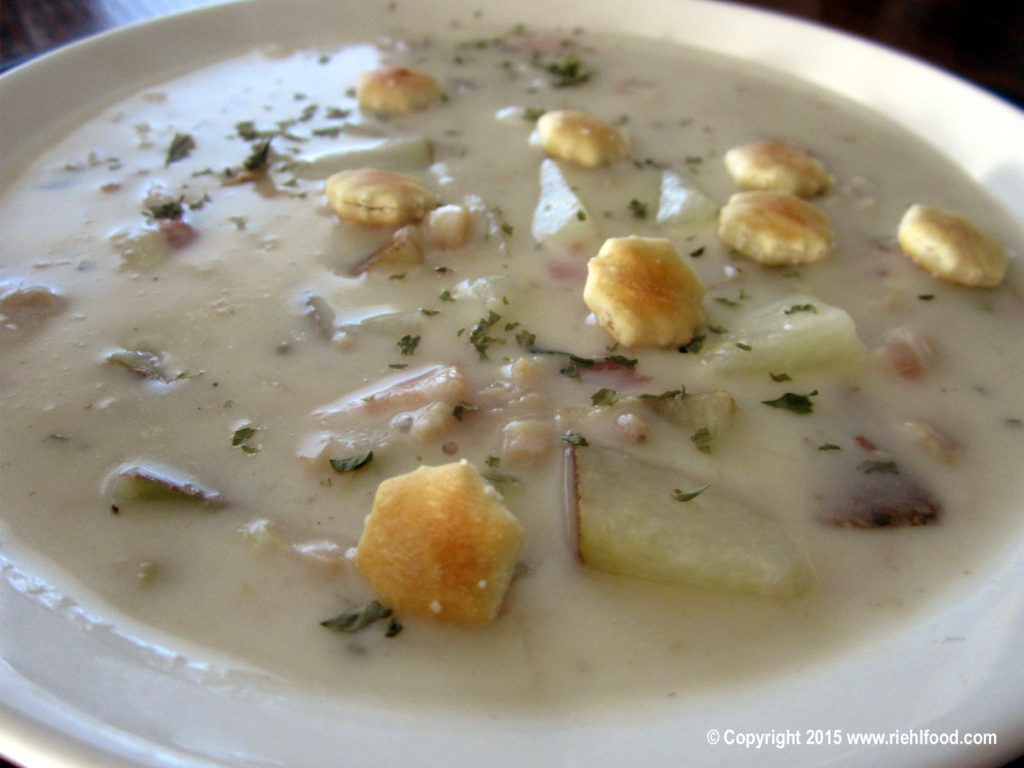 New England Clam Chowder
2014-12-28 17:04:22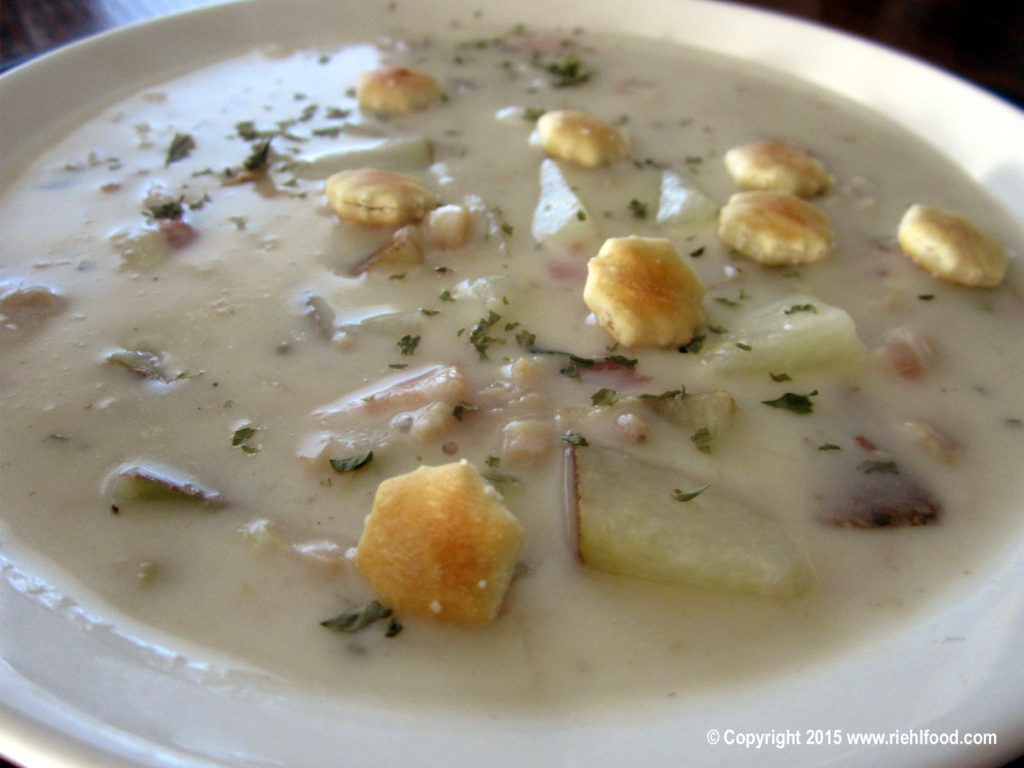 Ingredients
6 slices bacon, cubed
1 medium onion, chopped (1/2 cup)
3 stalks celery
4 cans (6.5 oz each) chopped clams with liquid
2 medium potatoes, diced (1 cup)
1/2 teaspoon salt
Dash of pepper
1/4 cup flour
3 cups clam juice
1 cup milk
1 cup cream
Instructions
In 4-quart dutch oven, cook bacon, onion,and celery over medium heat, stirring occasionally, until bacon is crisp and vegetables are tender.
Add flour to make paste.
Drain clams. Add clam liquid, clam juice, and milk to pot.
Add potatoes and clams. Heat to boiling; reduce heat. Cover and simmer about 15 minutes or until potatoes are tender.
Add cream, stirring occasionally, just until hot (do not boil or soup may curdle).
http://riehlfood.com/