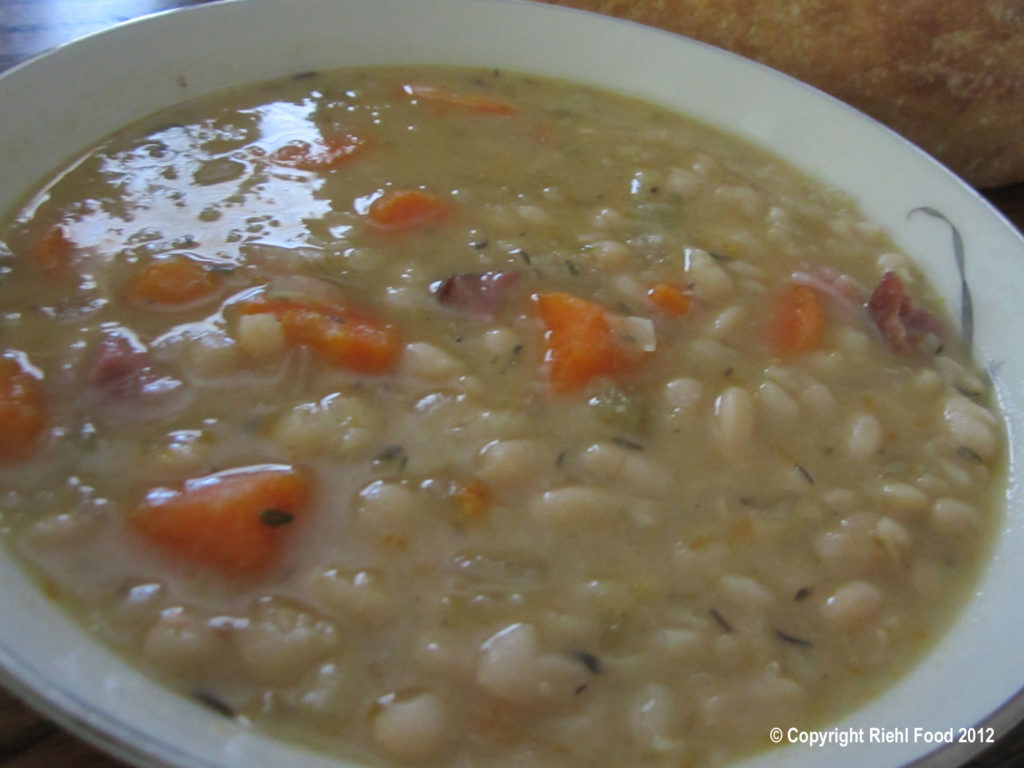 Bean Soup with Ham
2014-12-13 18:53:52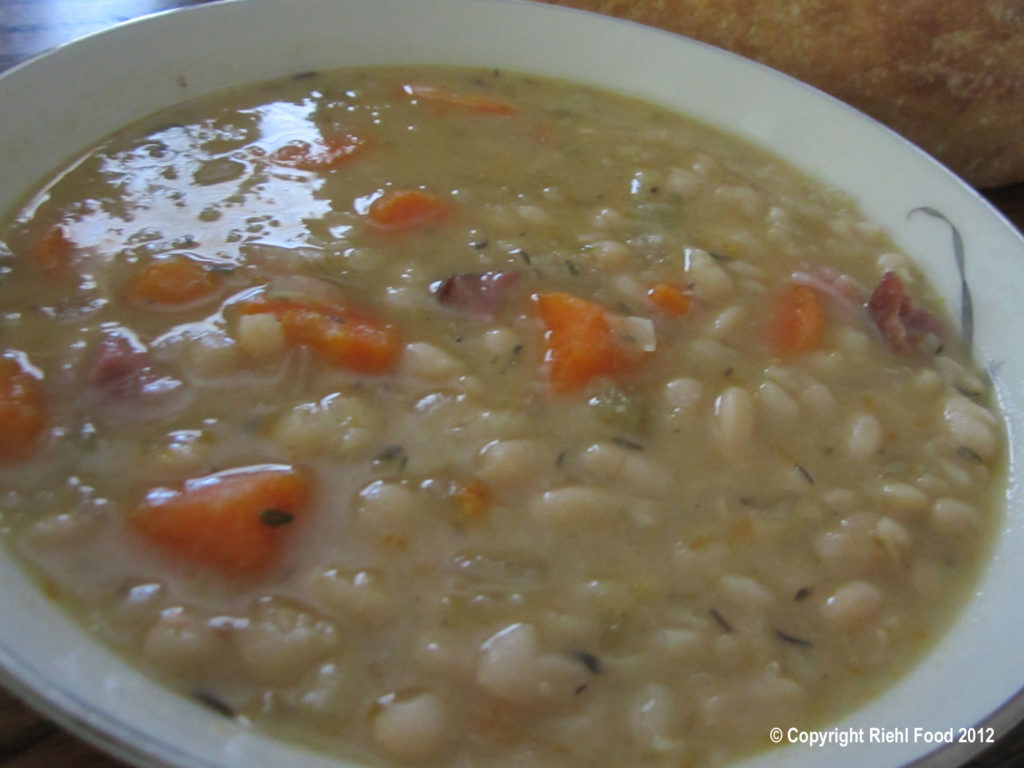 Ingredients
1 lb great northern white beans
4 cups water
1 cup chicken broth
4 carrot, chopped
2 stalks celery, chopped
1 medium onion, chopped
4 sprigs fresh thyme
2 bay leaves
1 (3/4 lb) ham hock, a meaty ham bone, or several pieces of boneless ham
1/2 t salt
salt and pepper to taste
Instructions
Place all ingredients in a 3 to 5-quart slow cooker.
Cover and cook on high for 6-8 hours.
Remove ham hock and discard skin, fat, and bone. If using several piece of boneless ham like I do, ignore this step).
Cut meat in small pieces and place in soup.
Beans can be mashed if desired. Serve with cornbread.
http://riehlfood.com/