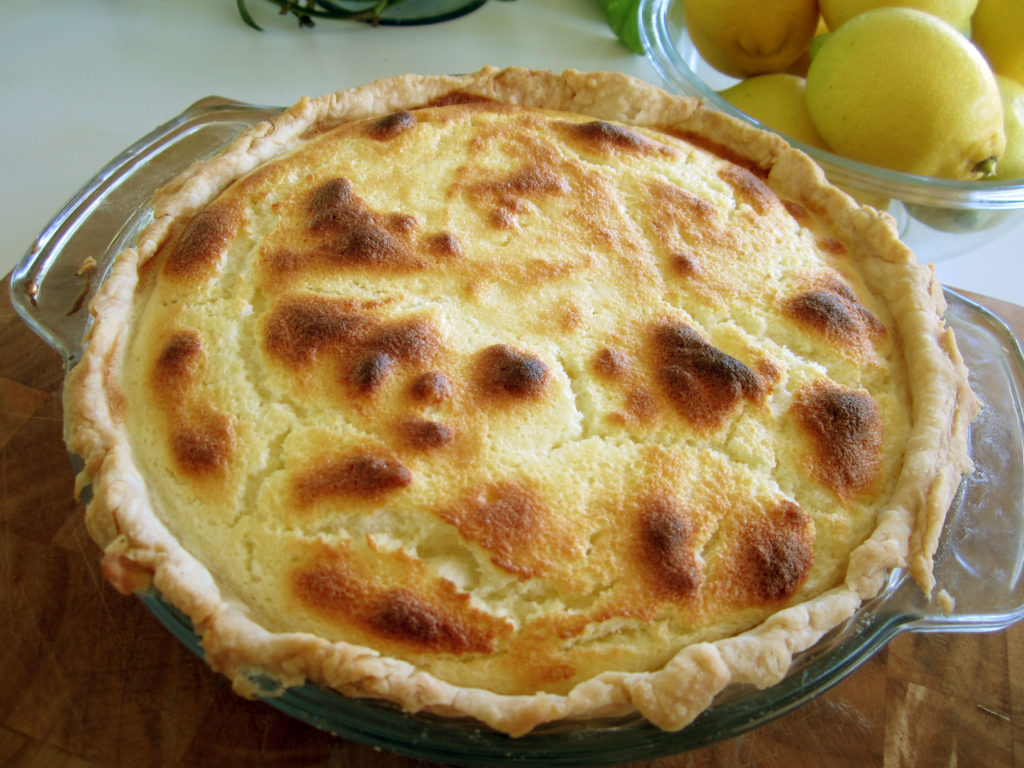 Mom's Lemon Sponge Pie
2014-12-13 21:54:55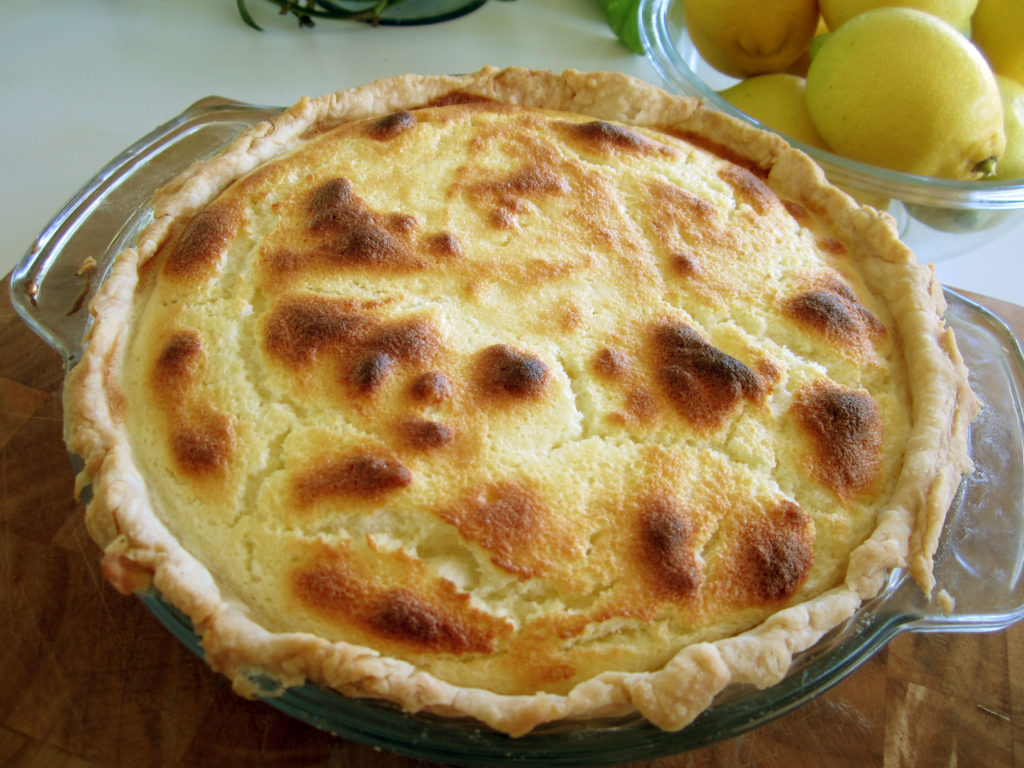 Ingredients
1 cup sugar
3 T all-purpose flour
Grated rind and juice of 1 lemon
2 eggs, separated
1 T butter, melted
Pinch salt
1 cup milk
One 9-inch unbaked pie shell
Instructions
Preheat oven to 425 degrees.
Mix sugar and flour in large bowl.
Stir in lemon juice and grated rind.
Slightly beat egg yolks.
Add egg yolks, butter and salt; stir to combine.
Stir in milk and mix well.
In separate clean bowl, beat egg whites until stiff and glossy.
Gently fold into sugar mixture (DO NOT OVERMIX).
Pour into pie shell. [(Click here for pie crust recipe)|http://riehlfood.com/?p=652]
Bake 10 minutes in middle of oven.
Lower heat to 350 degrees. Bake about 30-40 additional minutes.
Watch closely to prevent burning.
http://riehlfood.com/