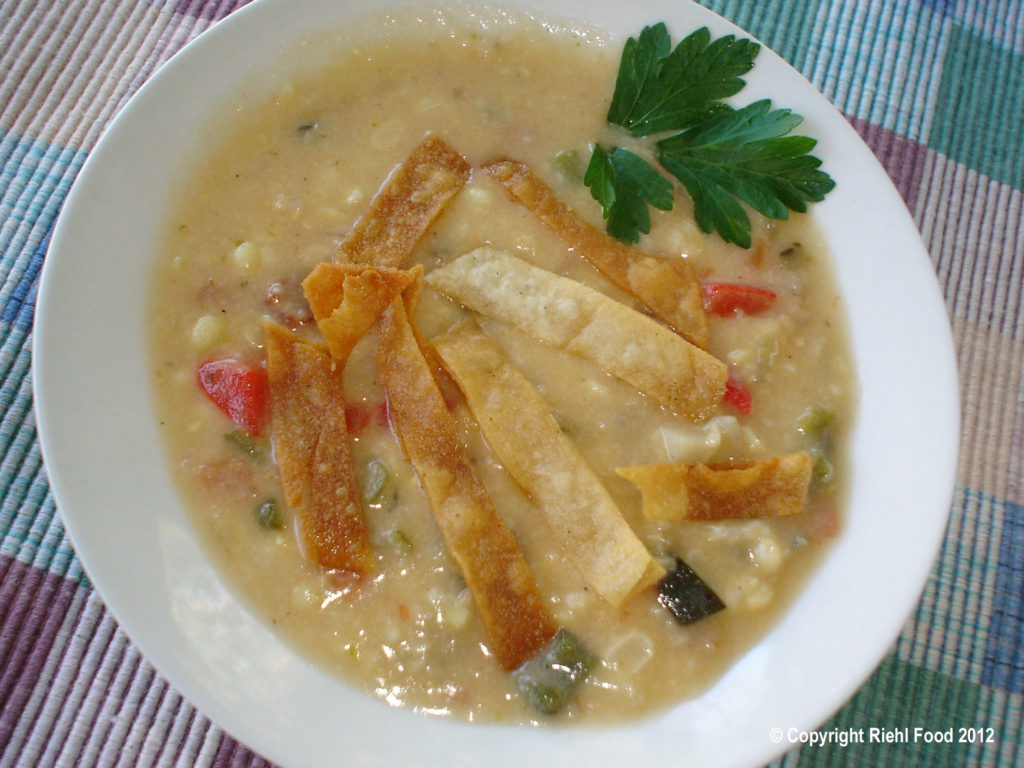 Lobster Corn Chowder
2014-12-13 19:17:12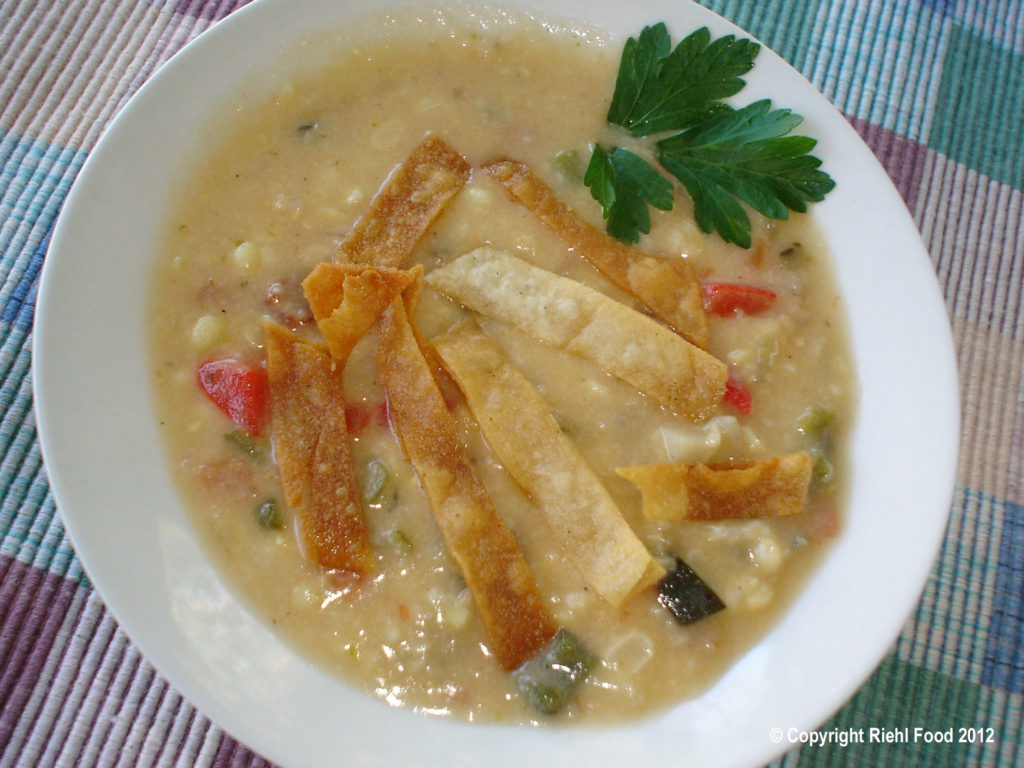 Ingredients
6 ears corn, shucked
1 cup heavy cream
2 slices bacon, minced
1 medium onion, finely chopped
1 red bell pepper, minced
1 celery stalk, finely diced
1 garlic clove, minced
1 1/2 qt. chicken broth
3 potatoes, diced
3 jalapenos
2 poblano peppers
1 cup lobster meat
1 cup grated Monterey jack cheese
1 cup corn tortilla strips
Instructions
Cut the corn kernels from the cob, capturing as much juice as possible. Reserve 1 cup corn kernels. Puree the remaining corn, along with the heavy cream in a food processor. set aside.
Cook the bacon in a large pot over medium heat until crisp. Add onion, celery, and garlic. Cook until vegetables are tender, about 10 minutes.
Add the broth, potatoes and tomatoes, including their juices. Cook until potatoes are tender.
Add the pureed pureed corn and cream, reserved corn cornels, lobster, smoked chilies, and cheese.
http://riehlfood.com/