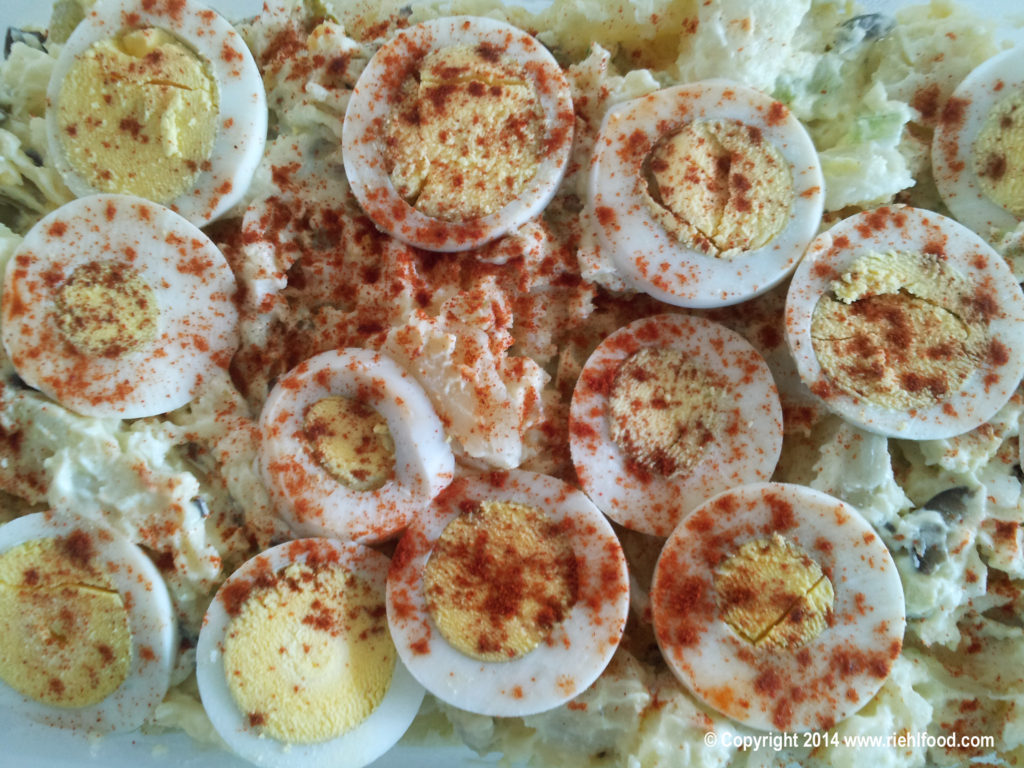 Jeanne's Potato Salad
2014-12-13 18:29:05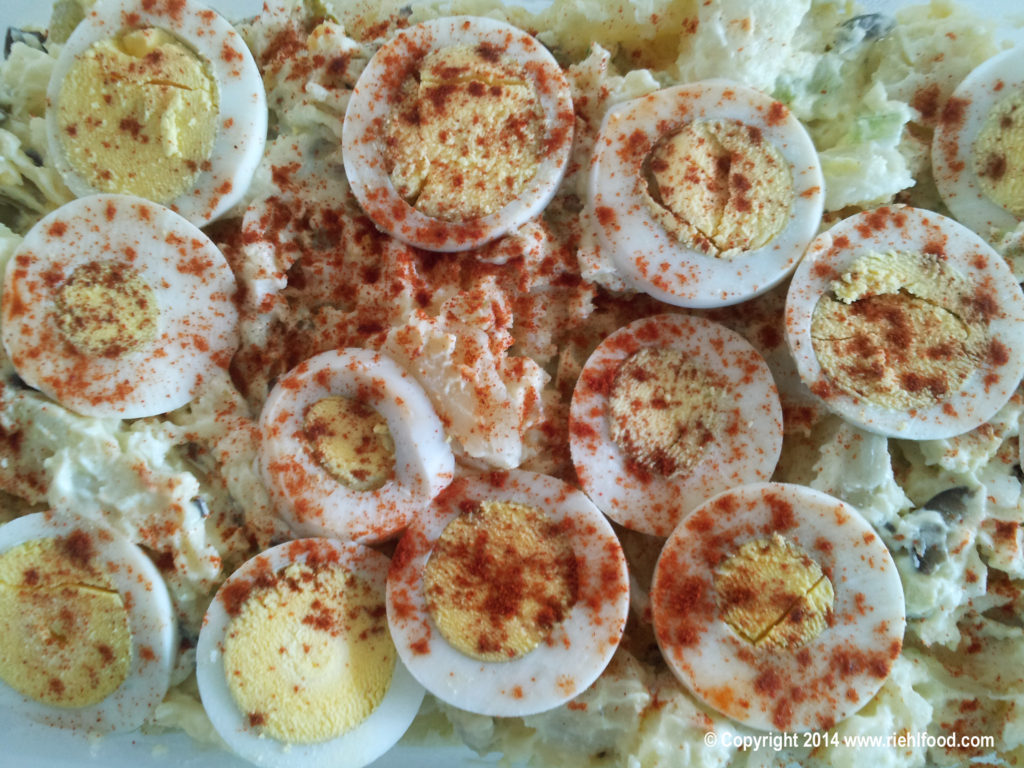 Ingredients
2 lb potatoes (6 medium)
1 small onion, finely chopped
2-3 stalks celery, finely chopped
1/2 dill pickle, finely chopped
1 can sliced black olives
4 hard boiled eggs (2 coarsely chopped, 2 sliced)
1 cup mayonnaise
2 T prepared mustard
2 T pickle juice
Paprika
Salt & pepper
Instructions
Boil potatoes with skin on, until tender.
Remove skin. Cool and then dice.
Stir in onion, celery, pickle and olives.
Mix in mayonnaise, mustard and pickle juice.(add more mayonnaise if needed)
Add 2 coarsely chopped eggs and mix well.
Top with 2 sliced eggs and paprika
Refrigerate at least 2 hours before serving.
http://riehlfood.com/