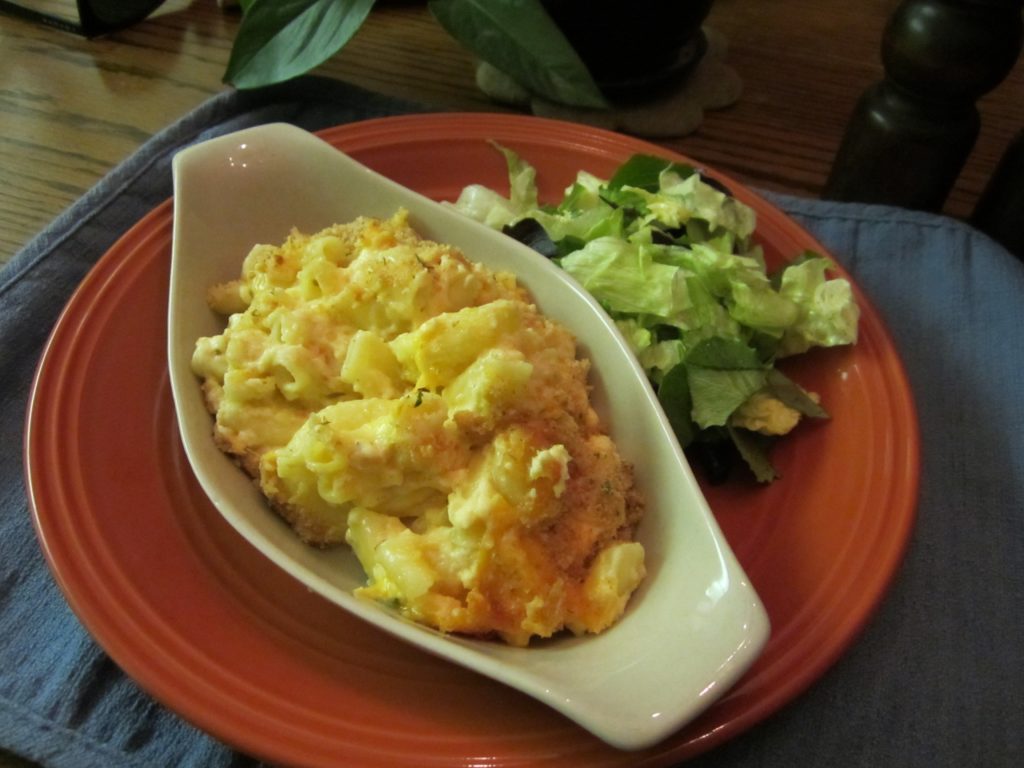 Jeanne's Mac and Cheese
2014-12-13 18:22:46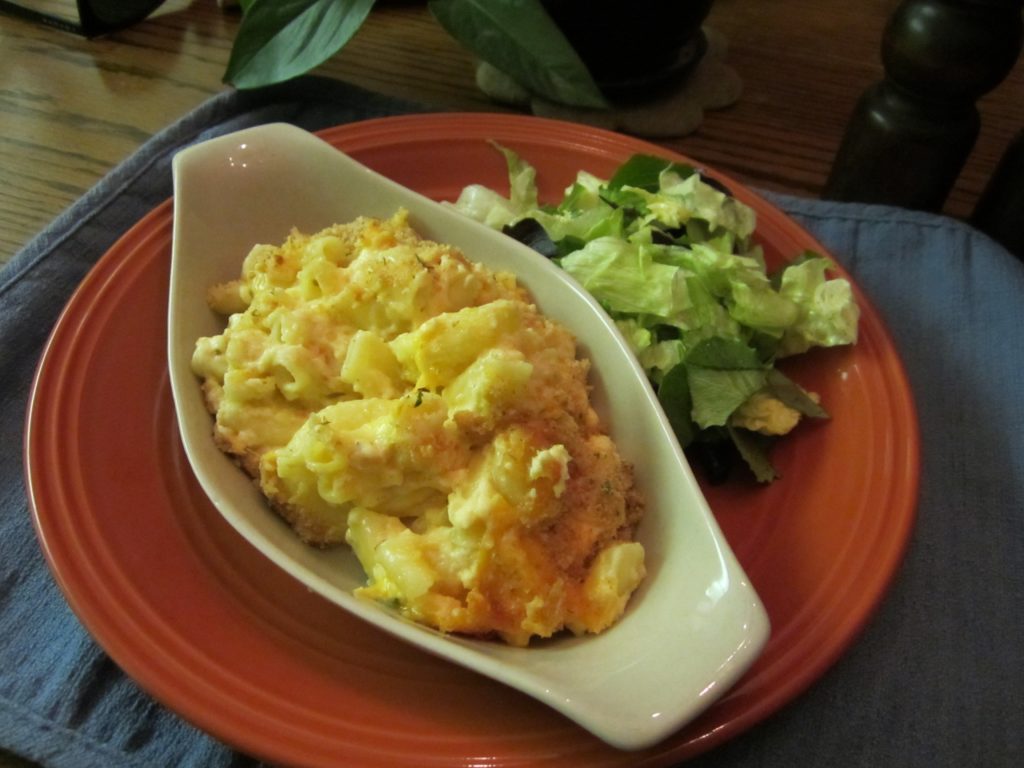 Ingredients
8 oz elbow macaroni, cooked to al dente (rinse in cold water)
3 cups grated cheddar cheese
3 cups bread crumbs
3 tbs butter
!Cheese sauce
1/4 cup butter
1/4 cup flour
3 cups milk
1 cup heavy cream
1 tsp dry mustard
8 oz grated Colby jack cheese
8 oz Velveeta cheese, cut into small cubes
1 egg
1 tsp salt
1/2 tsp pepper
Instructions
Cheese sauce
Melt butter in medium saucepan.
Whisk in flour until smooth.
Add milk and cream.
Cook and stir until thickened.
Add mustard, salt, pepper, Colby and Velveeta.
In a small bowl beat one egg.
Slowly whisk in a small amount of sauce to temper the egg.
Add back to sauce and whisk in.
!Putting it all together
Preheat oven to 350.
In a greased 11x7 baking dish, layer half the macaroni and half the cheddar cheese.
Cover with half of the cheese sauce. Repeat.
Brown 2 cups bread crumbs in 3 tbs butter.
Cover top of mac and cheese with crumb mixture.
Bake for 30 min.
http://riehlfood.com/