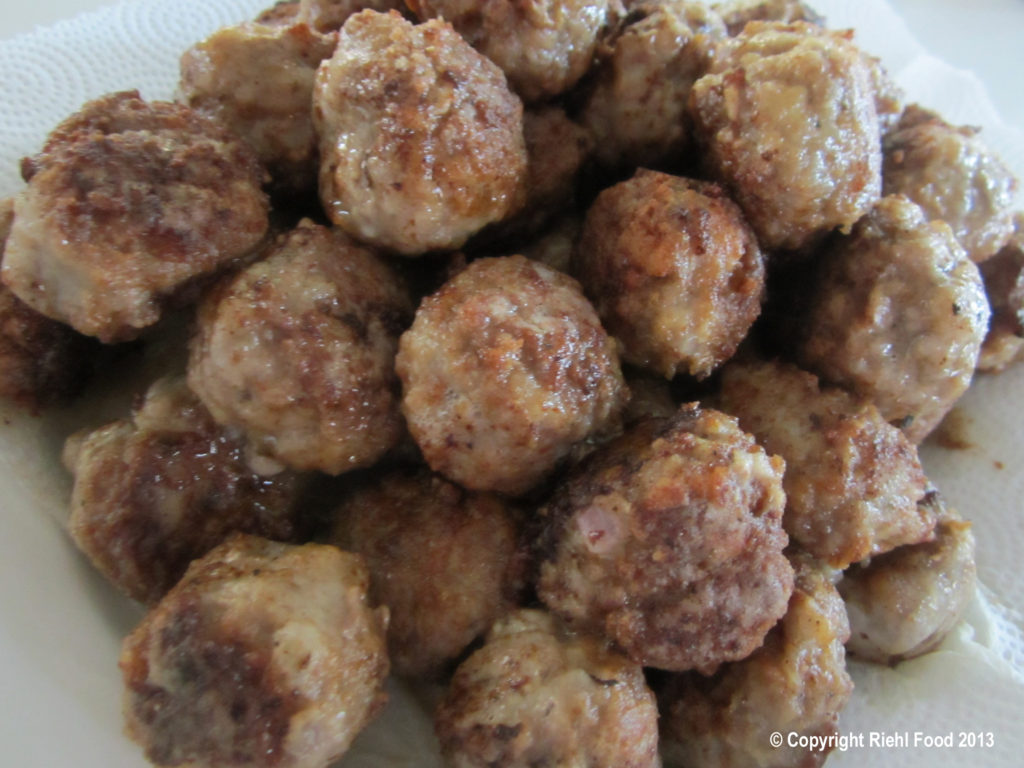 Grandpa's Meatballs
2014-12-13 19:39:01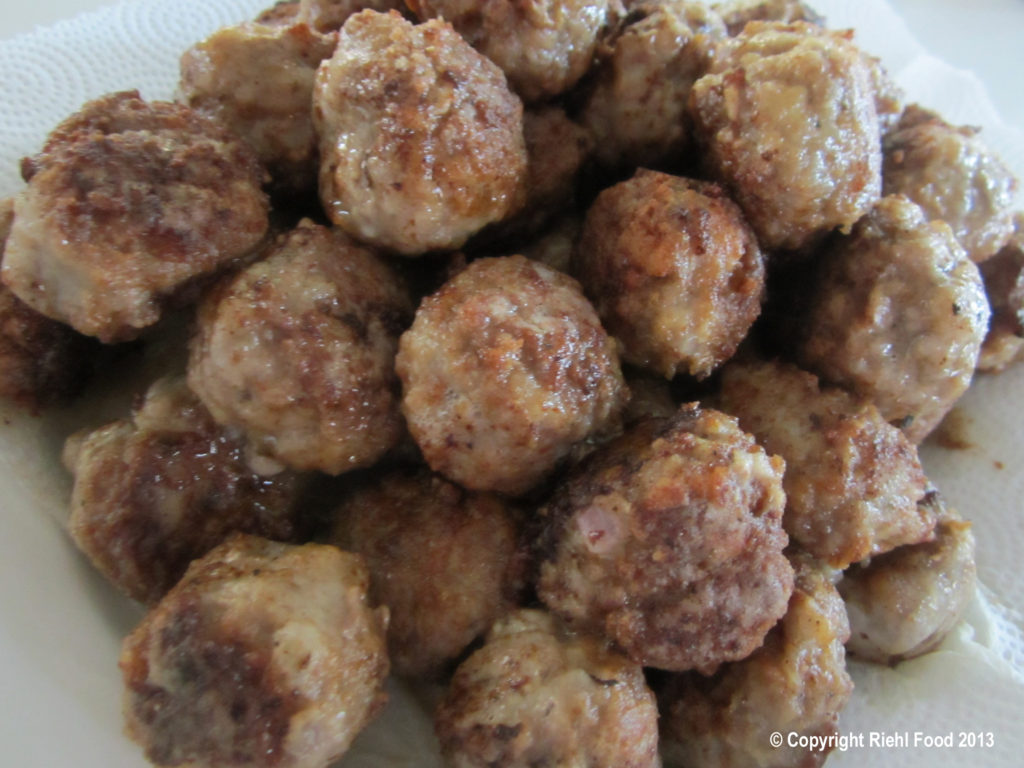 Ingredients
2 lbs. ground beef
1 medium onion (chopped)
3 slices white bread
2 eggs
1/2 t salt
1/2 t pepper
1/2 t garlic powder
1/4 cup milk
1/4 cup flour
1/4 cup bacon grease
Instructions
In a large bowl, mix together the ground beef, onion, eggs, salt, pepper, and garlic powder.
In a separate dish, soak the 3 pieces of white bread in milk.
Tear apart and add to the mixture in large bowl.
With your hands, mix together well. Shape in 1-2 inch balls, then roll each one in flour.
Heat bacon grease in fry pan to 350°.
Place meatballs in pan and cook until golden brown on each side.
http://riehlfood.com/