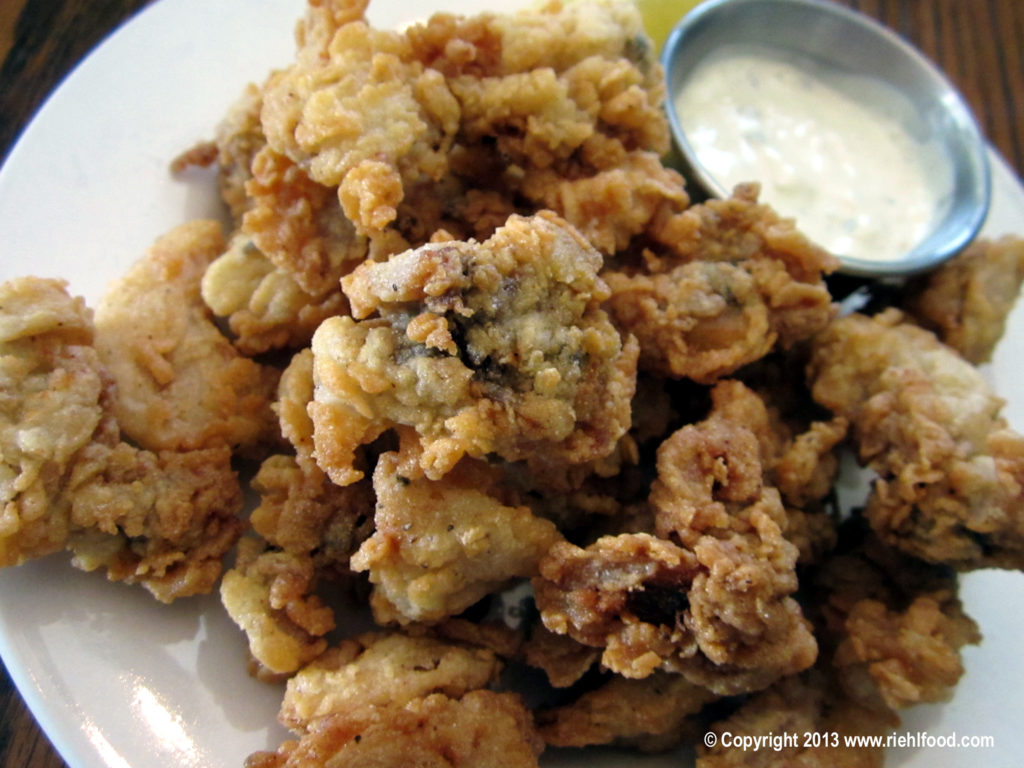 Clam Shack Style Fried Clams
2014-12-13 20:41:10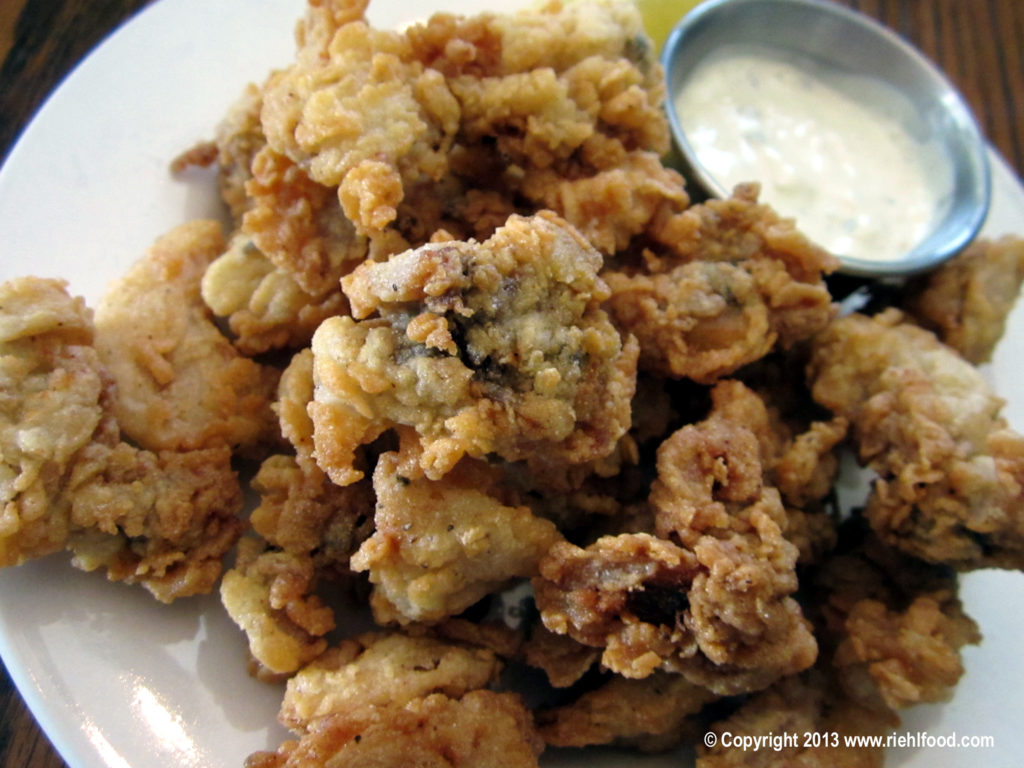 Ingredients
1 cup corn flour (or masa harina)
1 cup all-purpose flour
1 t fine sea salt or table salt
1/2 t freshly ground black pepper
1/4 t cayenne pepper
1 1/2 pounds of shucked whole-belly steamer clams
About 6 cups peanut, canola, or other vegetable oil, for deep-frying
1 cup buttermilk
Instructions
Combine the flours, salt, and both peppers in a large mixing bowl and mix well.
Heat 3 inches of oil to 375 degrees in a 4- to 5-quart Dutch oven over medium heat or in a deep fryer.
While the oil is heating, pour the buttermilk into another large bowl.
Drop the clams into the buttermilk and stir gently.
Using a slotted spoon, carefully lift up a small batch, allowing the excess buttermilk to drip back into bowl, then drop the clams into the dry mix and gently toss it to coat evenly with the mix.
When the oil is hot, lift the clams out of the dry mix with the slotted spoon, gently shake off the excess, and drop it carefully into the oil.
When golden brown, transfer clams from the hot oil to the paper towel–lined baking sheet to drain.
Serve with tartar sauce.
http://riehlfood.com/