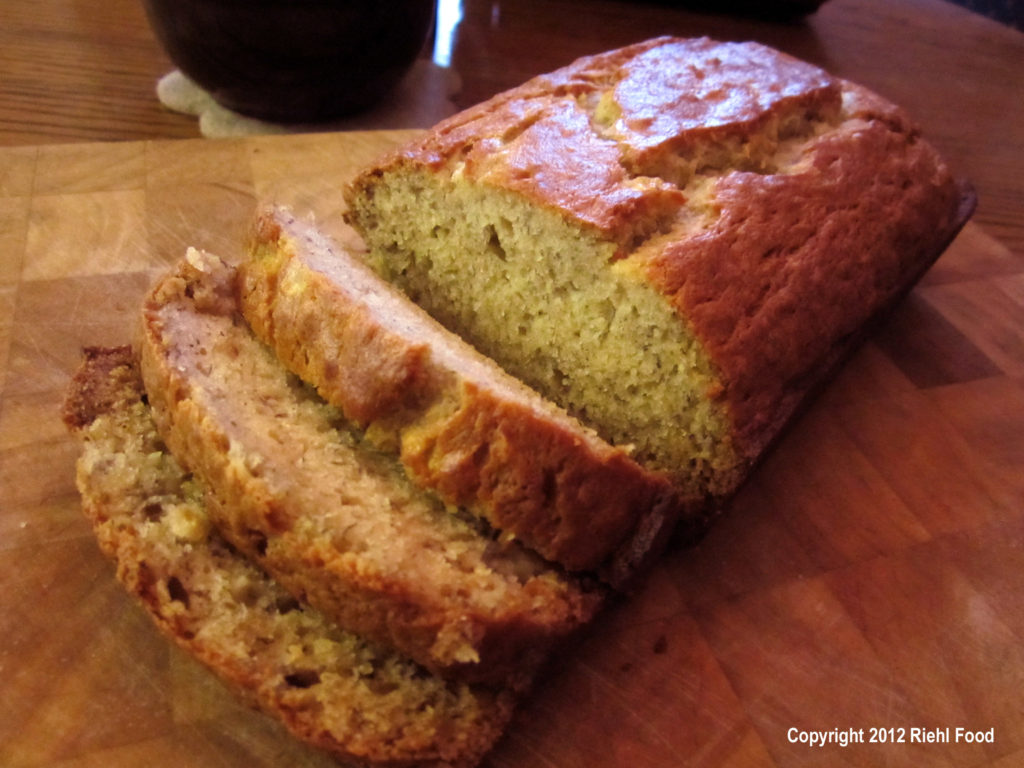 Fresh Banana Bread
2014-12-13 21:50:32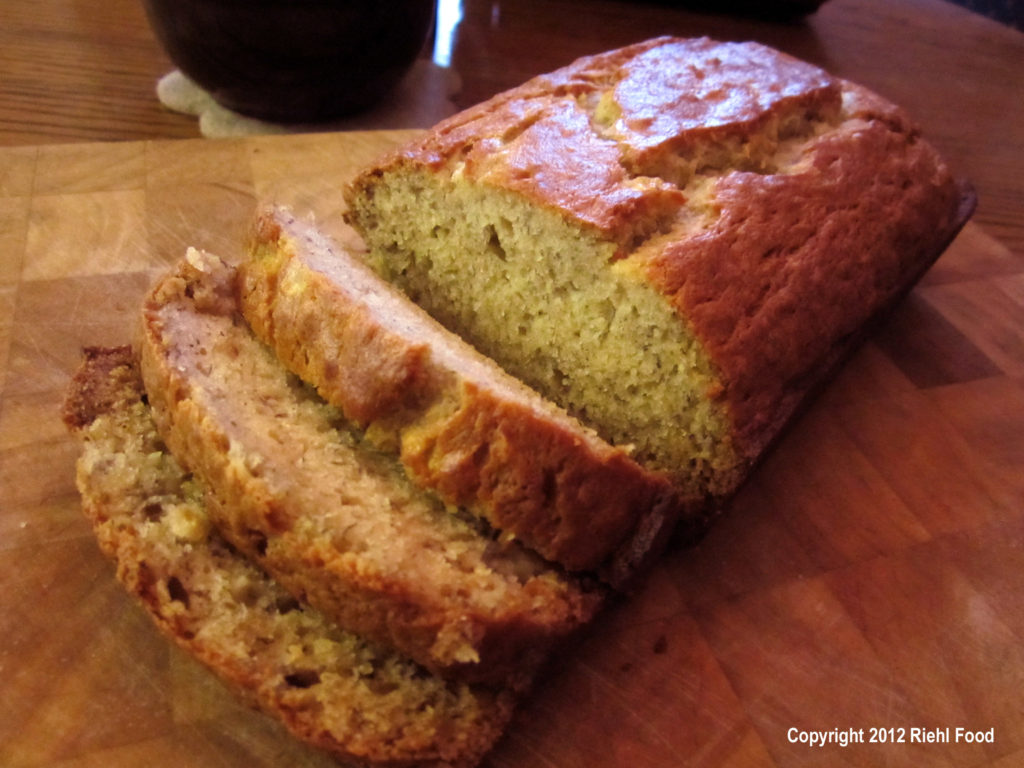 Ingredients
1 3/4 cups all-purpose flour
1 teaspoon freshly grated nutmeg
1 teaspoon baking soda
1/2 teaspoon baking powder
1/2 teaspoon salt
5 tablespoons plus 1 teaspoon (1/3 cup) unsalted butter, at room temperature
2/3 cup sugar
2 large eggs
1 cup mashed banana (from 2 large bananas)
1 tablespoon vanilla extract
2 teaspoons minced lemon zest
1/2 cup chopped walnuts
Instructions
Preheat the oven to 350°F. Lightly oil a 9 x 5 x 3-inch loaf pan.
Sift the flour, nutmeg, baking soda, baking powder, and salt together on a sheet of waxed paper, and set aside.
Cream the butter in a medium-size bowl until light.
Add the sugar and beat until thoroughly mixed and light.
Add the eggs, one at a time, beating thoroughly after each addition.
Add the mashed bananas, vanilla, and lemon zest.
Mix well, then fold in the walnuts.
Fold in the dry ingredients until thoroughly incorporated.
Pour the batter into the prepared pan, run the blade of a knife lengthwise through the batter (to prevent the bread from cracking on top as it rises during baking), and bake until the bread is golden and springs back when lightly touched, 45 minutes.
Remove the pan from the oven, un-mold the bread onto a wire rack, and let it cool before serving.
http://riehlfood.com/