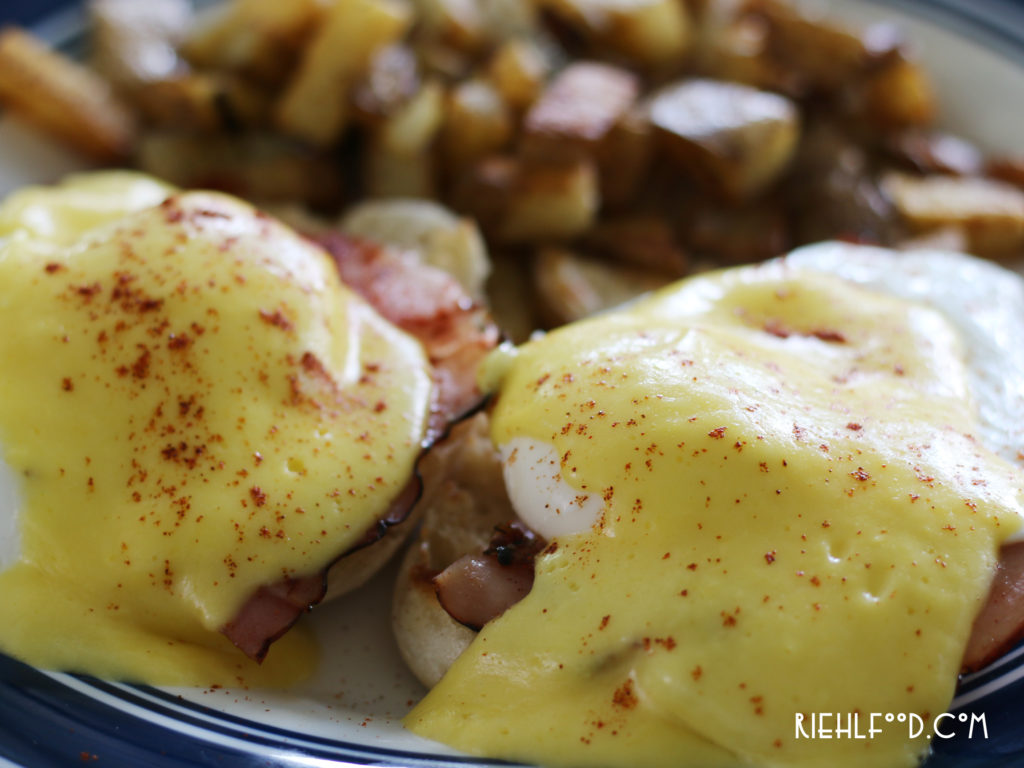 Eggs Benedict
2014-12-13 16:16:00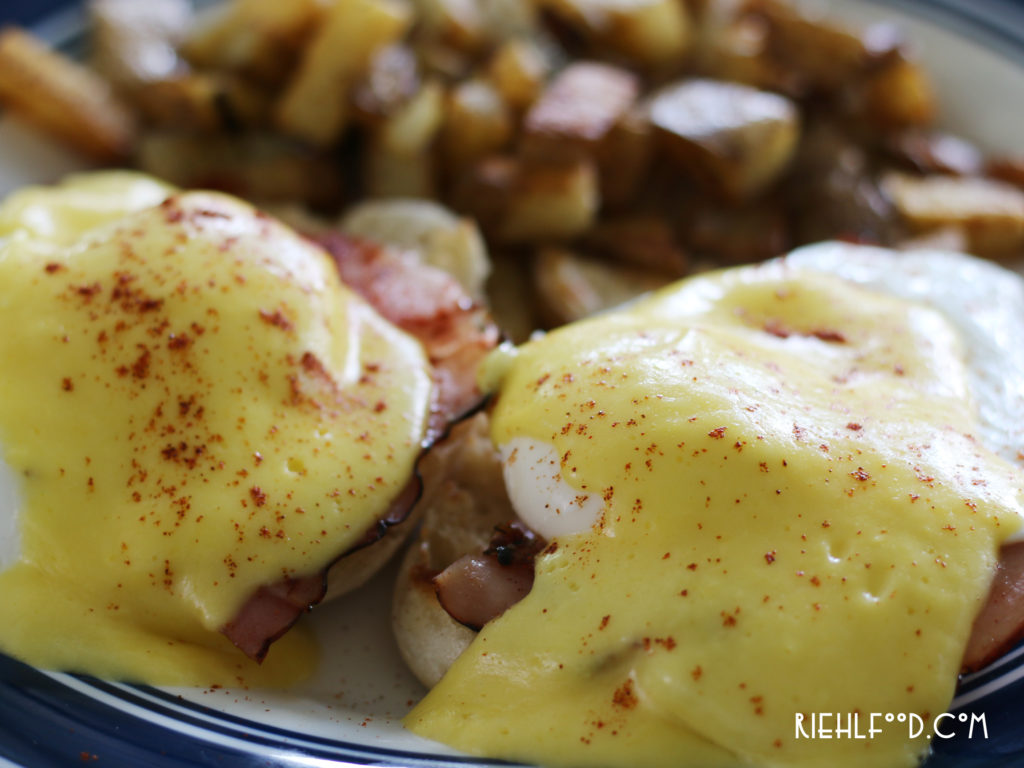 Ingredients
2 English muffins
4 slices Canadian bacon or thinly sliced ham
6 eggs
2 tbs. lemon juice
1/4 cup butter
3 cups water
Hollandaise Sauce
With a whisk, combine 2 slightly beaten egg yolks and lemon juice vigorously in a double boiler 1 qt. saucepan.
Add 1/4 cup butter, stirring constantly until butter is melted and sauce thickens. (Be sure butter melts slowly as this gives the eggs time to cook and thicken sauce without curdling)
Eggs and muffin
Grill 1 English muffin by buttering and placing face down in a hot skillet.
In same skillet, place slices of Canadian bacon. Grill until lightly brown.
In a 1 qt. saucepan, bring 3 cups of water to a boil. Reduce heat. Add your eggs for poaching. Cook approx. 3 minutes for medium poached eggs.
Remove English muffin from skillet and put on a plate.
Remove eggs from water with a slotted spoon.
Place on top of the English muffin.
Gently spoon hollandaise sauce on top of eggs and muffin.
Serve with fresh fruit or hash brown potatoes.
http://riehlfood.com/