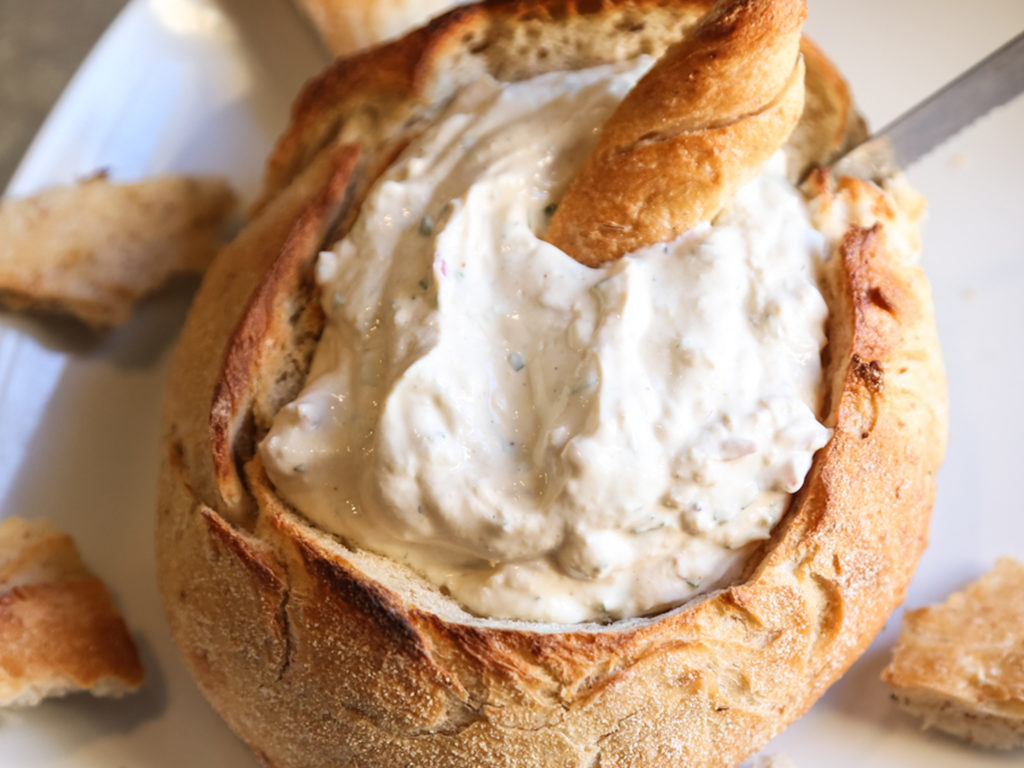 Clam Dip
2014-12-13 18:12:51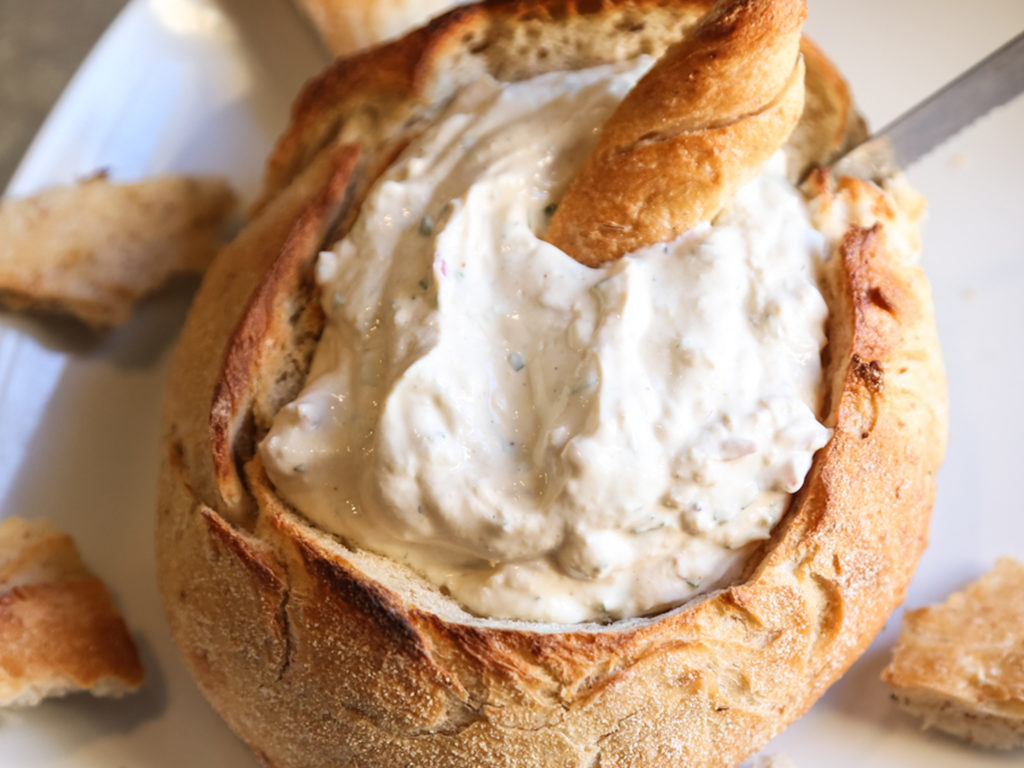 Ingredients
1 - Large round loaf sourdough bread
3 - 16 oz. blocks cream cheese (let soften at room temperature)
3 - 6 ½ oz. cans chopped clams
1 tbs. lemon juice
2 tbs. garlic powder
3-5 drops Tabasco sauce
Salt & pepper to taste
Instructions
Preheat oven to 250°.
Cut the top off of the sourdough bread as if you're getting ready to carve a pumpkin.
Begin to hollow out the inside of the bread by pulling out 1 x 1 inch pieces (this is what you will use to dip with after the recipe is finished).
In a separate bowl, mix all remaining ingredients using a wire whip.
*When adding the chopped clams, use only the juice from one can.
Pour mixture into the hollowed out sourdough bread. Place top back on bread.
Bake in oven for approx. 1 ½ hours. Serve warm.
http://riehlfood.com/