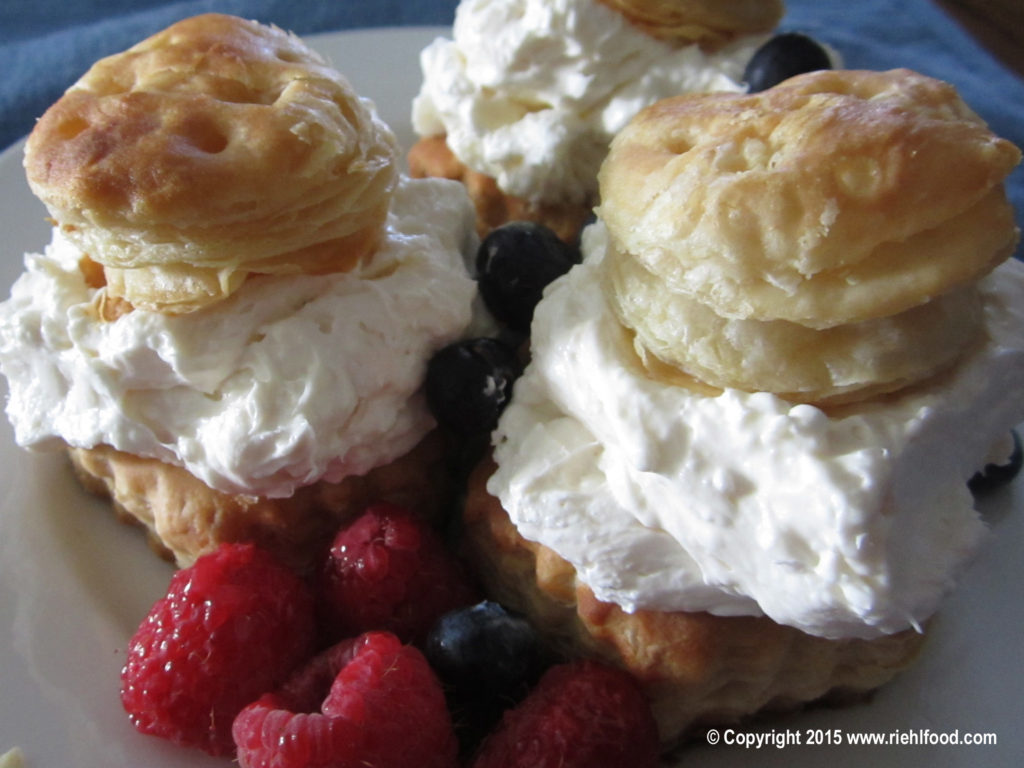 Cheesecake Berry Baskets
2015-08-23 18:49:27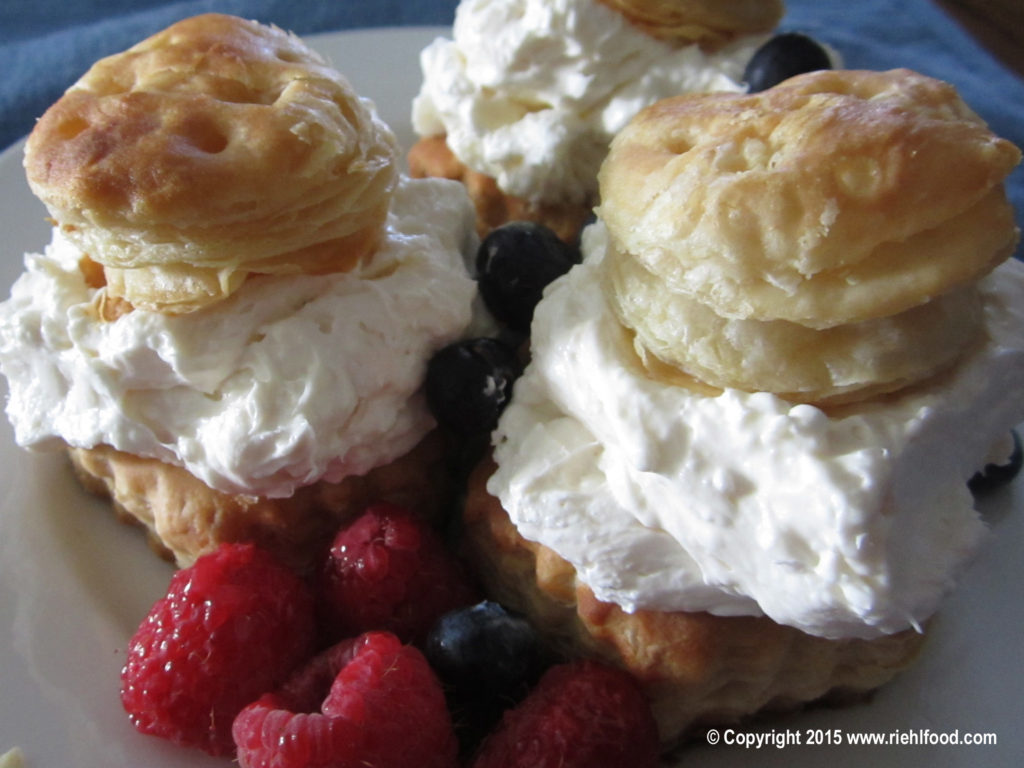 Ingredients
1 pkg Pepperidge Farm Puff Pastry Shells
12 oz cream cheese, softened
6 t confectioners sugar
3/4 cup thawed frozen whipped topping
3/4 t vanilla extract
2 t raspberry or strawberry preserves
1 cup fresh or thawed frozen raspberries and blueberries
Instructions
Bake, cool and remove"tops" of pastry shells according to package instructions.
Stir cream cheese and sugar in medium bowl with fork. Fold in whipped topping and vanilla extract.
Spoon about 1/4 cup cream cheese mixture into each pastry shell. Top each with 1 t preserves.
Divide berries among pastries. Cover and refrigerate.
http://riehlfood.com/