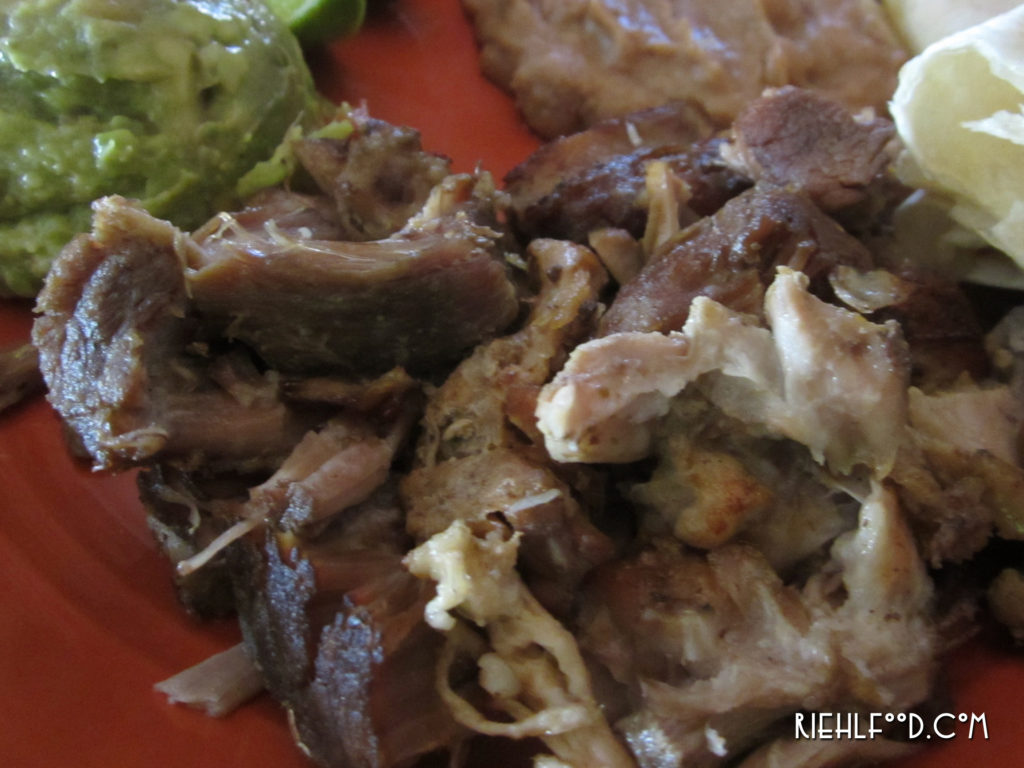 Carnitas II
2016-09-04 19:06:00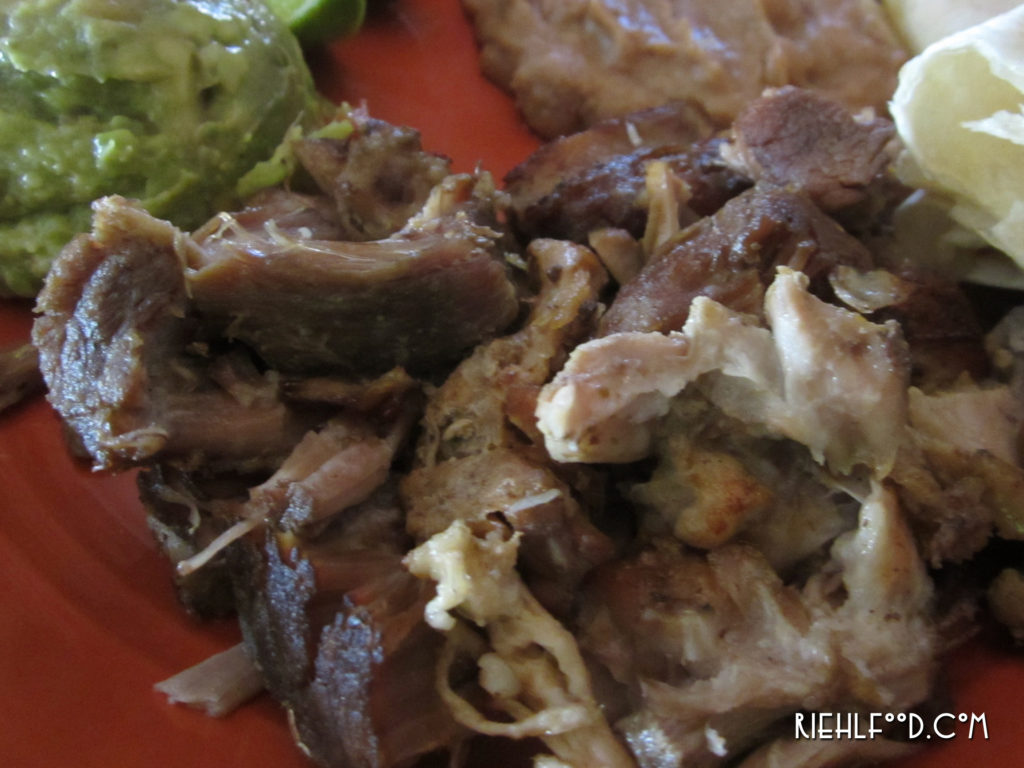 Ingredients
3 1/2 lb pork butt
1 orange
1 lime
1 onion
8 cloves garlic
1 T oregano
1 T cumin
2 t salt
1 t pepper
3 bay leaves
Instructions
Cut pork in large chunks and put in crock pot.
Add all dry ingredients plus the juice of 1 lime and 1 orange (after squeezing juice from orange, add to crock pot as well)
Cook for 6 hours on low.
Heat lightly oiled iron skillet on stove.
Flash fry small portions of meat to crisp up outside
Serve.
http://riehlfood.com/