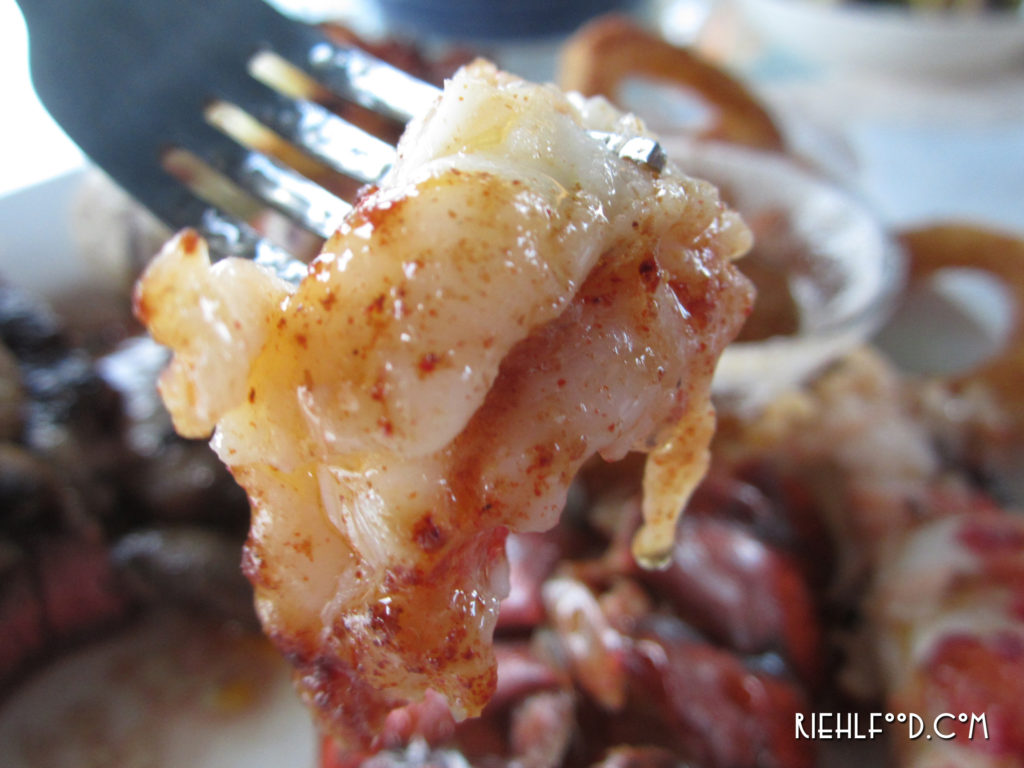 Baked Lobster Tail
2014-12-13 20:45:24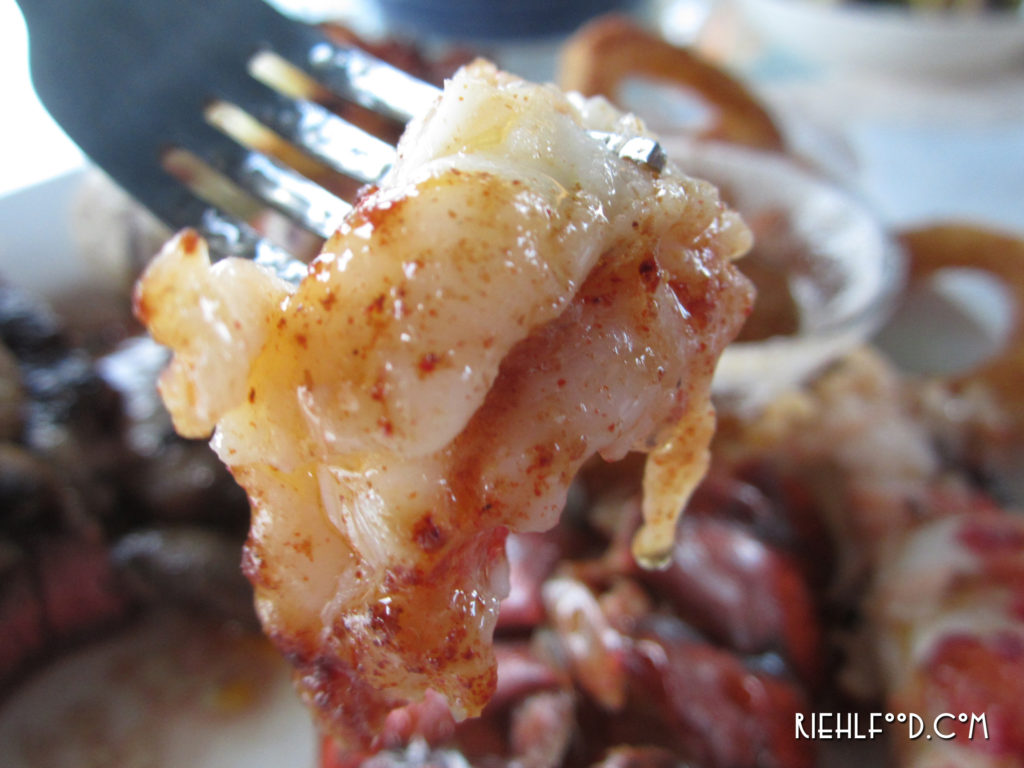 Ingredients
Lobster tails
Lemon
Butter
Instructions
Preheat the oven to 400°F (200°C).
Cut the top shell (the rounded part) of the lobster tail in half lengthwise with a sturdy knife, being sure not to cut it in half completely.
With your first two fingers, gently pull lobster meat out of shell.
Place meat on top of inverted shell.
Place lobster tails on a baking tray and brush with melted butter and paprika.
Bake in oven for 10 minutes.
Serve hot with lemon slices and melted butter.
http://riehlfood.com/