THAT GUY ON THAT SHOW ON THAT CHANNEL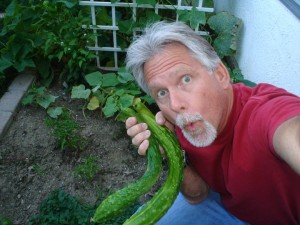 Food and the kitchen have been a part of Tom Riehl's life for as long as he can remember.
Combining equal parts humor and cooking expertise, Tom has discovered a way to make everyone's kitchen experience fun! A self proclaimed non graduate of any legitimate cooking school, Tom believes anyone can be a great cook if they have the desire to learn. …Read More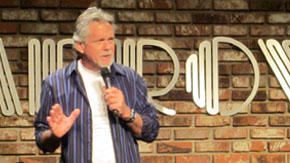 In addition to his love of food and cooking, Tom has been working as a stand-up comedian since the early nineties. He's been a regular guest on a variety of radio and television shows throughout the U.S. and was part of a cookbook entitled "From The Stage To The Stove", featuring recipes and jokes from Tom and other comedians including famous Blue Collar comics Jeff Foxworthy and Bill Engvall.
Breakfast with Gary & Kelly
Photo courtesy of Steve Wylie.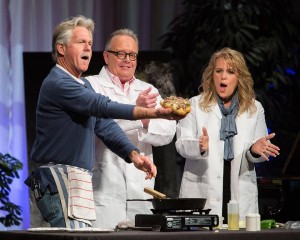 Since 2014, Tom has been making regular appearances on southern California's morning show "Breakfast with Gary and Kelly", a live radio broadcast on 88.5 KSBR in Mission Viejo. Each week, hosts Gary Bergeson and Kelly Bennett offer a mix of contemporary jazz and general silliness, often joined by assorted celebrities and interesting people in the community as well as a cooking segment featuring Tom. The show can also be streamed live by visiting alerttheglobe.com.